Here's a summer cocktail you're going to love:  Ruby Sunset Cocktail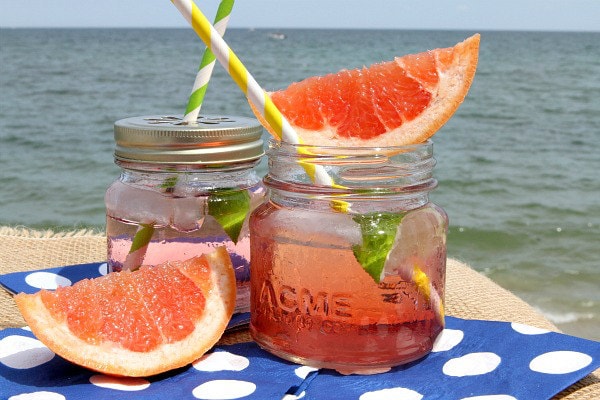 My family and I spent a few weeks on the coast in Massachusetts this summer (as I do every summer), and I enjoyed my fair share of great food and drink.  We had our fair share of lobster rolls, fried clams and clam chowdah.  I made tuna ceviche and baked salmon with the best marinade I've ever made (recipes coming soon!)  We ate ice cream every night (because… for some reason, New Englanders are obsessed with ice cream).  And we sampled many cocktails too!  The folks at Pinnacle® Vodka heard that I'd be beachin' it and asked if I'd like to sample their newest flavored vodka:  Ruby Red Grapefruit.  "Yes!" I said.  I actually may have jumped up and down a few times too.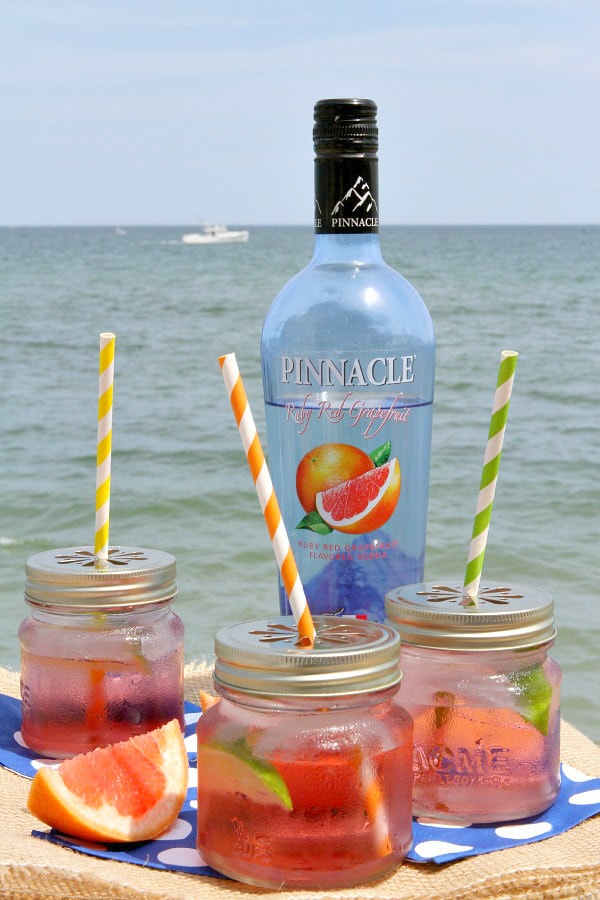 I confess that this was the first time EVER that I've tried a flavored vodka.  I knew about Pinnacle®, and I knew they had a ton of really cool flavors (over 40!) to make cocktails with, but I had never tried it.  Their new Ruby Red Grapefruit flavor had me intrigued.  It seemed so summery and perfect to mix up easy cocktails for Happy Hour.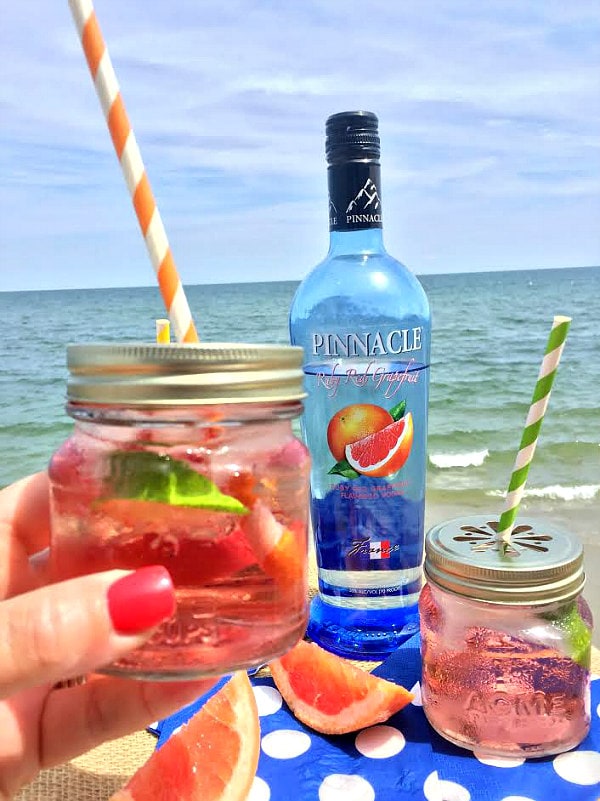 Because their vodka is already flavored, you barely have to mix it with much to create a fun drinky drink.  This cocktail whips up in a matter of minutes with the Pinnacle® Ruby Red Grapefruit Vodka, lemon-lime soda, a splash of cranberry juice and a lime wedge.  I had so much fun creating a perfect #CocktailSelfie on the beach.  So refreshing!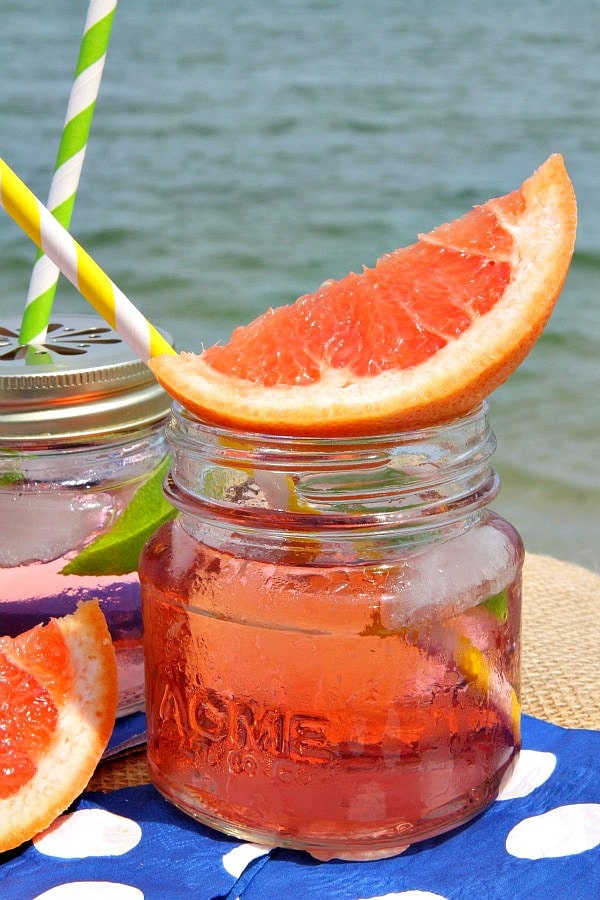 On a hot summer afternoon on the south shore of Boston… with the sun shining brightly and the humidity ridiculously high, these cocktails were a welcome treat.  It was pretty easy to go through half a bottle of the vodka as it made these drinks taste far too good!  I'm excited to try Pinnacle's other flavors for more cocktails- they're perfect for creating a quick and easy, great tasting drink.
Yield: 1 cocktail
Prep Time: 5 minutes
Ruby Sunset Cocktail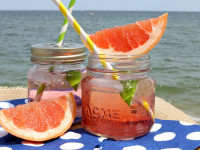 Ingredients:
1 Part Pinnacle® Ruby Red Grapefruit Vodka
2 Parts Lemon Lime Soda
Splash of Cranberry Juice
Garnish with a Lime Wedge (I used grapefruit wedges too!)
Directions:
Add a few ice cubes to a short glass.
Add 1 Part Pinnacle® Ruby Red Grapefruit Vodka, 2 parts lemon lime soda and a splash of cranberry juice.
Garnish with a lime wedge.
SOURCE:  Shared with permission from Pinnacle® Vodka.
Here are a few more cocktail recipes using flavored Pinnacle® Vodka you might enjoy:
Disclosure:  This is a sponsored post.  Beam Suntory Inc. sent me a bottle of Pinnacle® Ruby Red Grapefruit Vodka to try (and I thought it was great!)  All content is original and all opinions are my own.  All trademarks are the property of their respective owner.
10 Responses to "Ruby Sunset Cocktail"
Leave a Comment