I'm happy to introduce to you a cocktail I sampled while on vacation this summer:  the Grapefruit Crush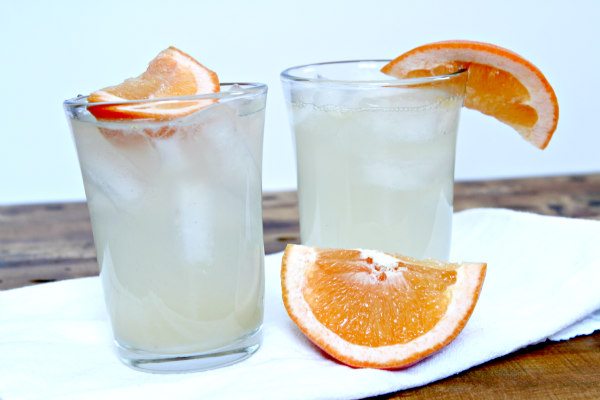 This cocktail is crazy, all-over-the-place in Baltimore, Maryland and surrounding areas.  It mimics the very popular Orange Crush cocktail recipe that has its origins on the Maryland shores- specifically at the Harborside Bar and Grill in Ocean City, Maryland.  Now crushes of all flavors have maneuvered their way into the city of Baltimore, and you'll see them on the menu at every bar.
My son attended a lacrosse camp at Goucher college in Towson a few weeks ago, and my husband and I stayed in the inner harbor area of Baltimore.  We loved exploring the area (though it was extremely hot and humid!)  Our hotel concierge suggested we try the crush cocktails, so we sought them out and gave them a shot.  I tried a peach crush and a grapefruit crush.  The grapefruit was my favorite!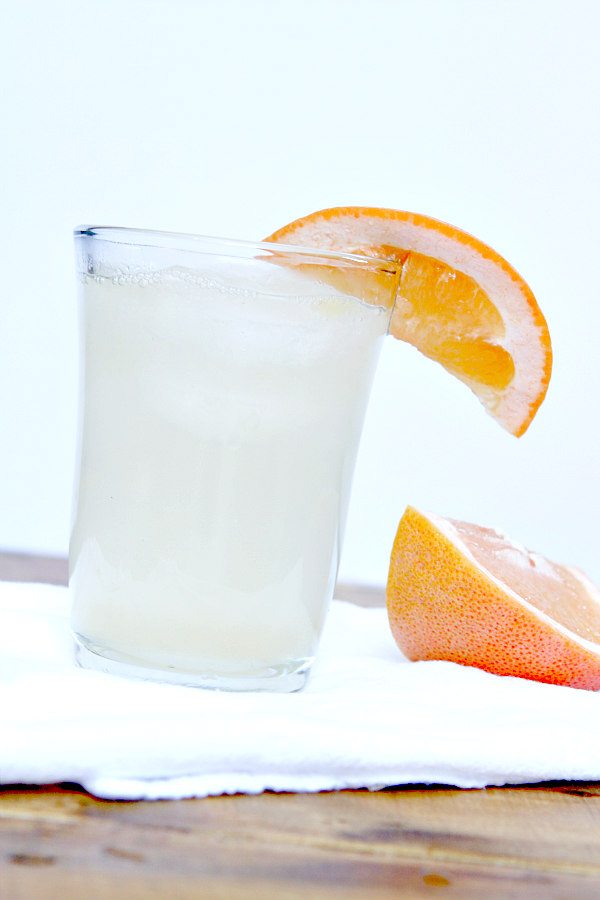 The bartender at the Four Seasons pool bar schooled me on how to make a Grapefruit Crush.  Of course, I had to make them at home and recreate Baltimore's beloved drink.  It's a great summer cocktail!
Grapefruit Crush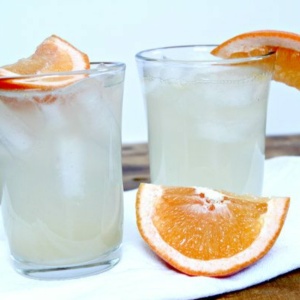 Yield:
1 cocktail
Prep Time:5 minures
Ingredients:
1 part freshly squeezed grapefruit juice
1 part grapefruit vodka
1 part triple sec
splash of 7-Up or Sprite
grapefruit wedge
ice cubes
Directions:
Place ice cubes in a glass.
Add grapefruit juice, vodka triple sec (we use about a shot-glass of each).  Add a splash of 7-Up or Sprite.  Give it a stir and garnish with a grapefruit wedge.
SOURCE:  RecipeGirl.com
Here are a few more grapefruit cocktail recipes you might enjoy: