If you're looking for a delicious game day appetizer this winter, try these Baked Honey Mustard Chicken Wings!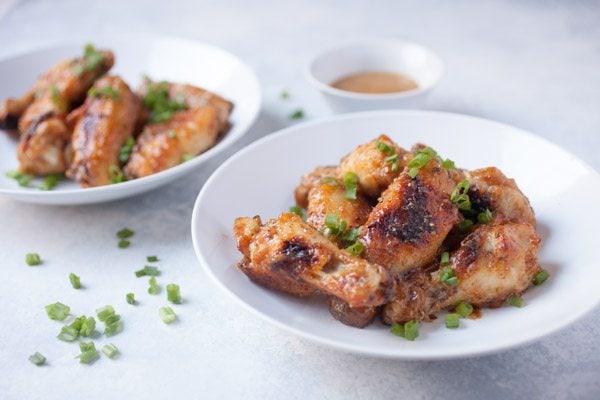 I love a great bowl of wings while watching sports. Okay… actually I don't need an excuse to make great wings. I'll eat them any time I can get them.
You don't have to bust out the fryer to make great wings. These baked honey mustard wings are easy to make and have great flavor. They are also excellent for someone who doesn't love spicy food.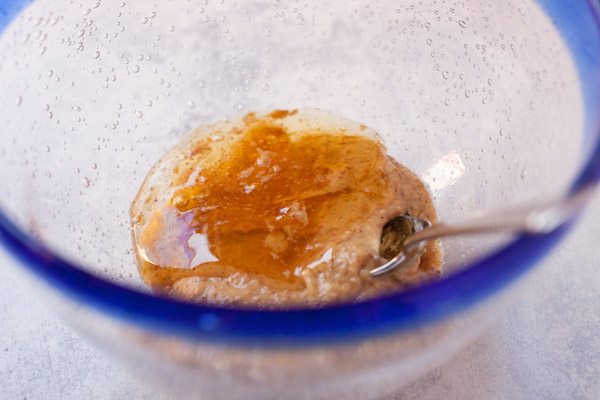 The key to this recipe is to bake the wings first at 375 degrees F.~ tossed with just oil, salt, and pepper.
After the wings bake for 35 minutes or so they will be cooked through.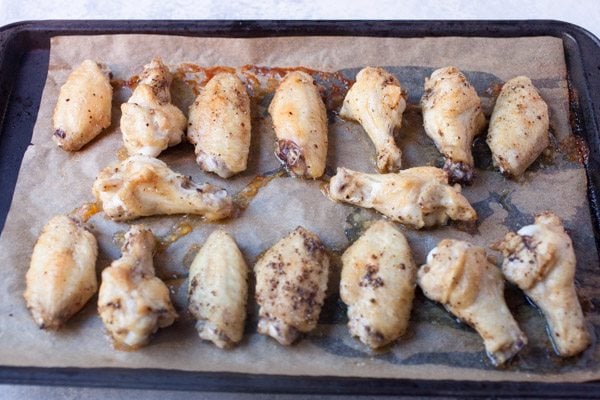 Then toss the wings with the honey mustard sauce and return them to the baking sheet.
Return them to the oven for another 10 minutes or so and the sauce will caramelize beautifully on the wings.
Gotta love these!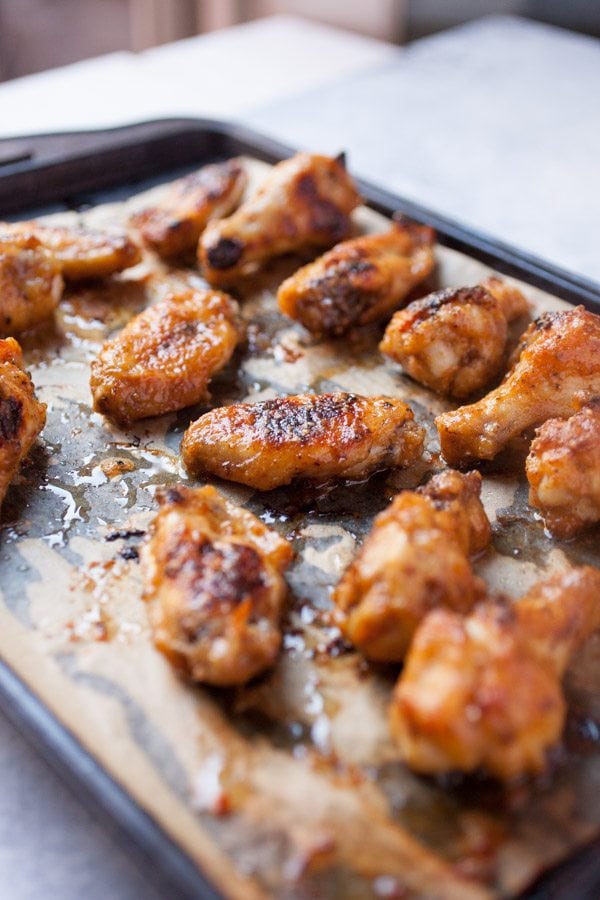 When the wings come out of the oven, I recommend tossing them a second time in any leftover sauce and then serving them immediately!
If you're feeling fancy, you can garnish these with some fresh chives, but you can also just serve them without any garnish.
Enjoy!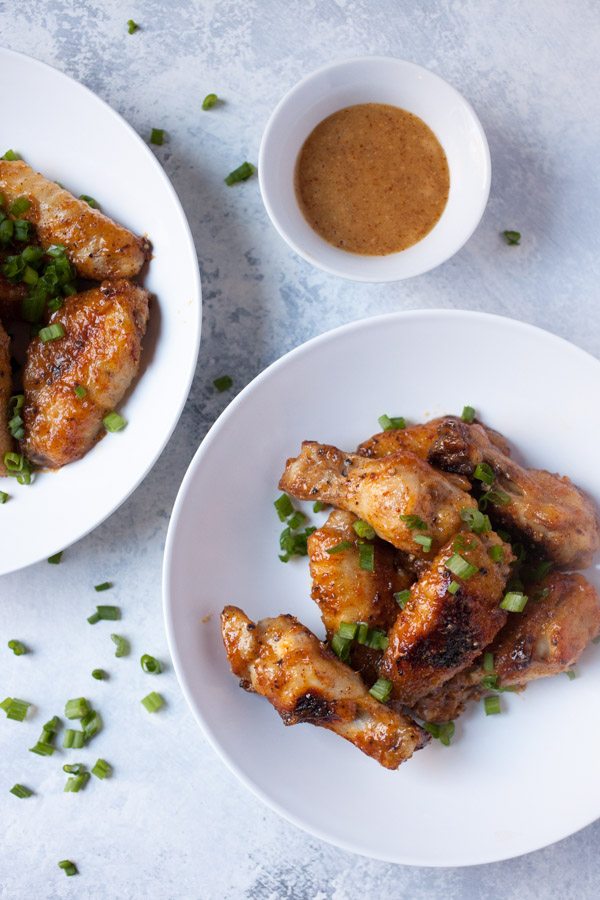 Baked Honey Chicken Mustard Wings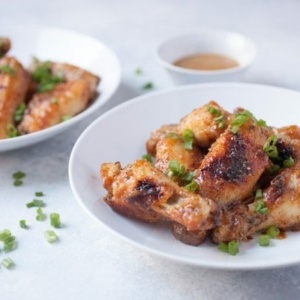 Yield:
4 servings
Prep Time:5 minutes
Cook Time:1 hour
Ingredients:
3 pounds chicken wings
2 tablespoons neutral oil (such as canola)
1 teaspoon kosher salt
1 tablespoon black pepper
1/2 cup whole grain mustard
1/4 cup honey
2 tablespoons hot sauce
Fresh chives, garnish
Directions:
Preheat the oven to 375 degrees F. In a large bowl, toss the wings with the oil, salt, and pepper, and spread them out on a baking sheet.
Bake the wings for 35 minutes. Meanwhile, in a medium bowl ~ stir together the honey, mustard, and hot sauce.
When the wings come out of the oven, transfer them to a bowl and drizzle with the sauce. Toss to coat. Remove the wings, but leave any extra sauce in the bowl.
Return the wings to the baking sheet and bake for another 10 to 15 minutes until they are nicely caramelized.
When wings come out of the oven, toss them in the bowl for a second time and coat with any leftover sauce.
Serve wings while hot with a sprinkle of fresh chives.
Tips:
You can mix extra honey mustard sauce for dipping. Keep the ratio of 2 parts mustard to 1 part honey.
Nutrition:
If you are preparing these as gluten-free, just be sure to use a brand of mustard that is known to be GF.
SOURCE: Recipegirl.com
Here are a few more wing recipes you might like: