This recipe has been featured in a post on The Recipe Girl blog- Backyard Grilling Party. This dish is gluten-free adaptable- please see tips below the recipe…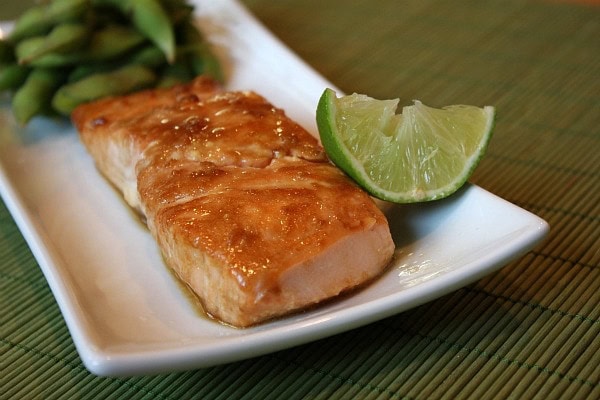 Barbecued Salmon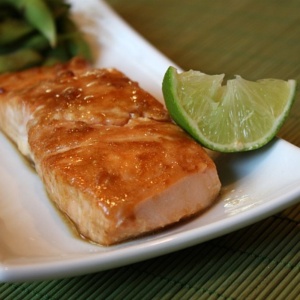 Our family makes this recipe quite often. It's an easy and flavorful marinade.
Yield:
4 servings
Prep Time:15 min
Cook Time:30 min
Ingredients:
1 Tablespoon honey
1 Tablespoon butter
1 Tablespoon light brown sugar
2 Tablespoons soy sauce
3 Tablespoons Dijon mustard
1 Tablespoon olive oil
1 teaspoon garlic, minced
1 1/2 pounds fresh salmon fillets
4 wedges lime
Directions:
1. In small saucepan over medium heat, stir butter with honey and sugar until butter melts. Remove from heat. Add soy sauce, mustard, oil, and garlic; mix well and let cool.
2. Remove bones from fish (or have the seafood shop do it for you). Rinse and pat fish dry with paper towels. Set fish skin down in foil-rimmed pan- or nonstick grill pan. Spoon sauce over and marinate for one hour.
3. Bake in covered barbeque (with vents open) for 8 to 12 minutes. Serve with lime wedges.
Tips:
*If you're preparing this recipe as GLUTEN FREE, just make sure that you are using GF varieties of both honey and soy sauce.
*This may also be baked in the oven- 425 degrees F. for 15 to 20 minutes (depending on the thickness of your fish), or until the fish flakes apart easily with a fork.