This recipe has been featured in a post on The Recipe Girl blog: Butterfinger Fans… I Give You Butterfinger Brownies!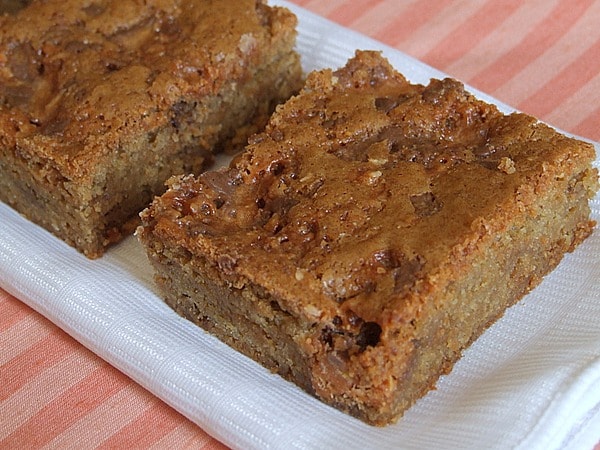 Yield: 12 brownies
Prep Time: 20 min
Cook Time: 30 min
Butterfinger Blondies
These were a huge hit at our Memorial Day barbecue. Only crumbs were left...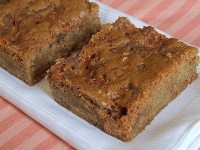 Ingredients:
2 1/4 cups all-purpose flour
1 teaspoon baking powder
1/4 teaspoon salt
3/4 cup butter
2 1/4 cups light brown sugar
3 large eggs
1 1/2 teaspoons vanilla extract
4 regular-sized Butterfinger candy bars, crushed
Directions:
1. Preheat oven to 350°F. Grease and flour a 13x9-inch baking pan.
2. In a small bowl, whisk together flour, baking powder and salt; set aside.
3. In a medium bowl, with electric mixer at medium speed, combine butter and brown sugar.
4. Beat in eggs and vanilla until smooth.
5. Stir in flour mixture and 1 cup of crushed butterfingers.
6. Spread in prepared pan. Sprinkle remaining crushed Butterfinger bars over top of batter.
7. Bake 30- 35 minutes, or until the bars are a bit firm to the touch. Cool completely before cutting into bars.
19 Responses to "Butterfinger Blondies"
Leave a Comment