This Carne Asada recipe starts with a delicious steak marinade, and then it's grilled and served with lime wedges.
You've seen it in Mexican restaurants, and now it's time to make it at home! Everyone needs to have "making carne asada" on their cooking bucket list. It's a delicious steak that is easy to marinate and easy to grill too. You'll love it eaten either on its own as a delicious steak or tucked into tortillas to create carne asada tacos.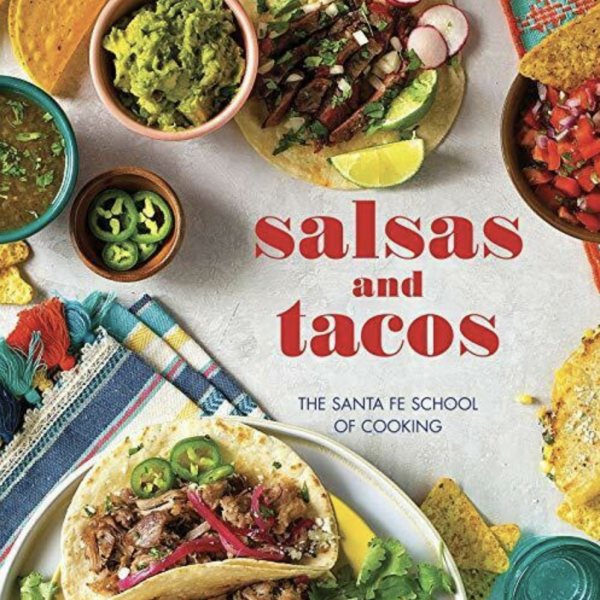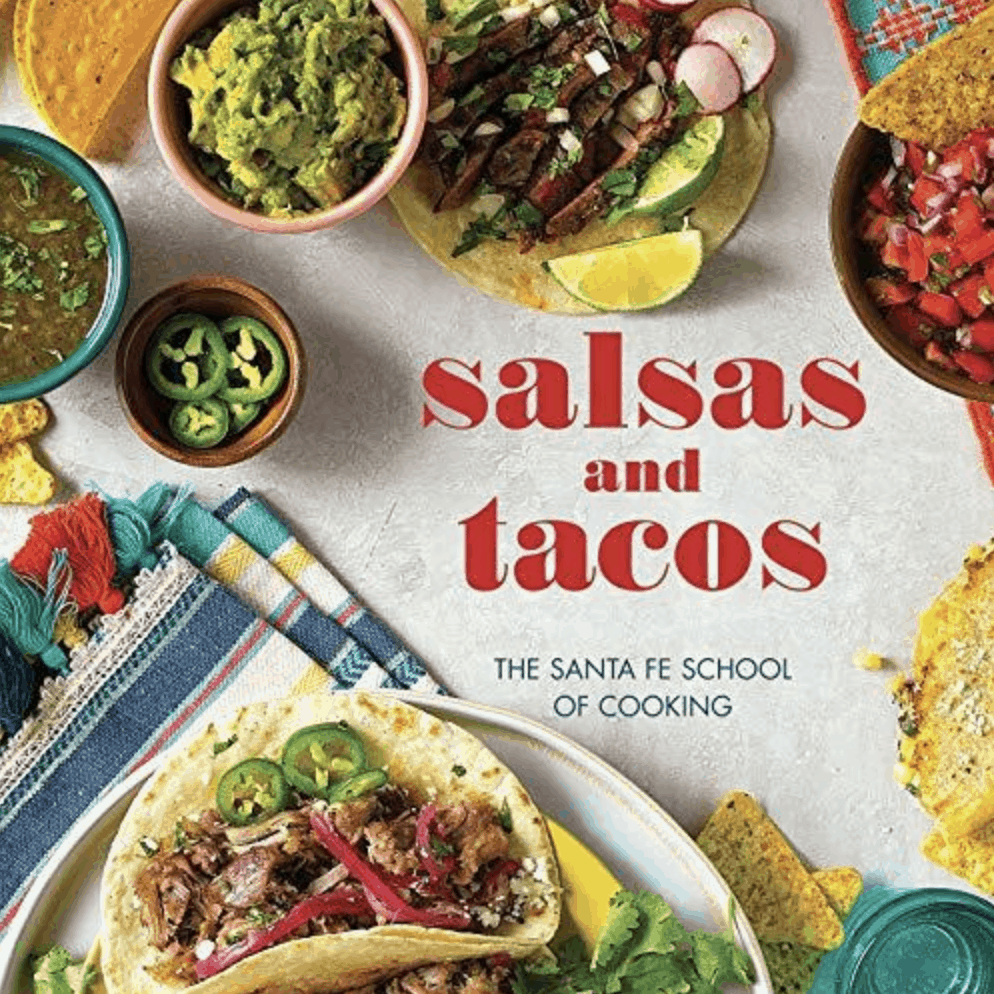 Salsas and Tacos cookbook:
This recipe comes from a new book by The Santa Fe School of Cooking: Salsas and Tacos. These are described as the best and boldest recipes to offer the most satisfying combinations of genuine Southwestern cooking. Here's the deal: if you really love foods from the Southwest, this is a good cookbook for you to try. There is a whole introduction explaining different Southwestern ingredients (I appreciate that!) It's a niche cookbook that will cover your cravings! It basically covers various kinds of salsas and tacos and fillings, as well as homemade corn and flour tortillas.
First of all, I want to try making tortillas. I've always wanted to do that. Now I'm motivated!! After a peek into the book, I have my eye on the following recipes: Roasted Tomatillo Salsa, Tomatillo-Papaya Salsa, New Mexico Red Chile Salsa, Grilled Pineapple Salsa, Tacos al Pastor, Hot and Smoky Shrimp Tacos, Steak and Mushroom Tacos, Apple Pie Tacos and Pickled Red Onions. Now I'm craving tacos, aren't you??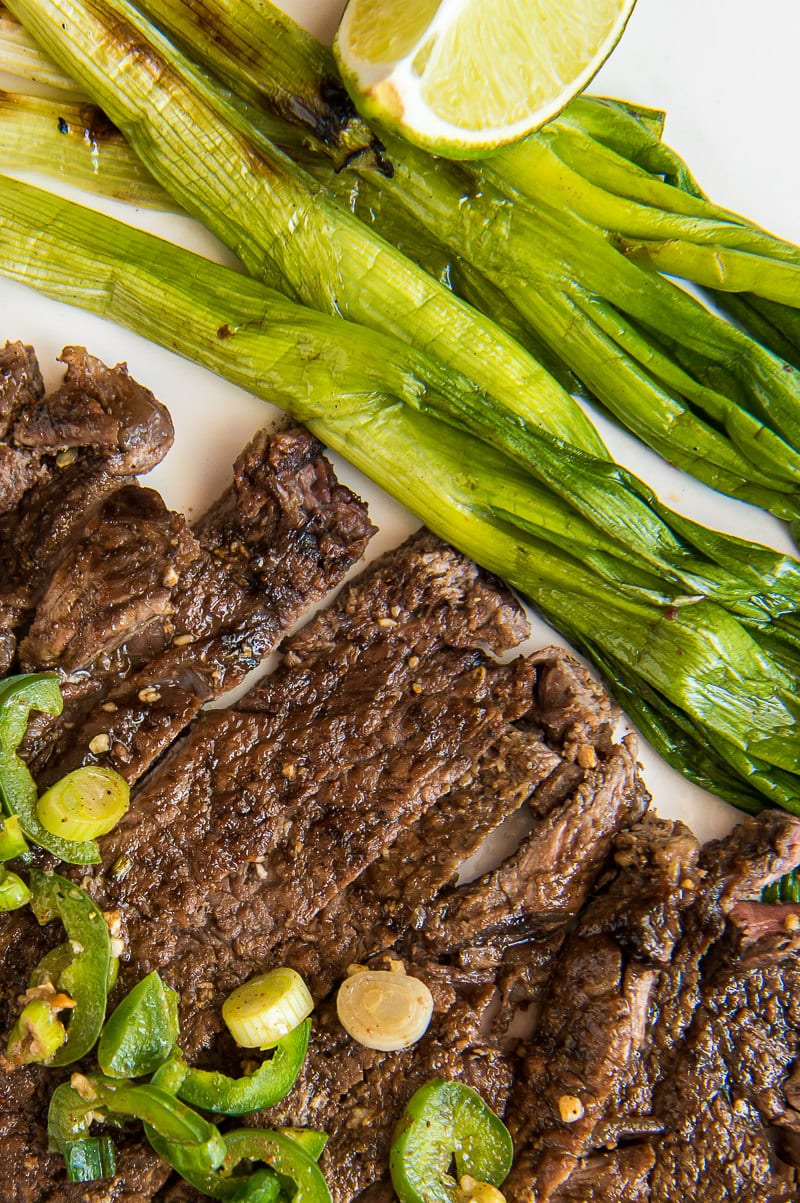 About Carne Asada:
Most popular in Northern Mexico, carne asada is known as a meal of marinated, grilled, sliced beef. It's usually made with sirloin (but tenderloin, chuck or ribeye are sometimes used). It can be eaten on its own as a steak, or it can be used as an ingredient in other dishes (like tacos, burritos, etc.)
Often times, you can find carne asada already marinated and ready for purchase in the butcher shop at some local and specialty markets. The meat can also be purchased ready to marinate at home.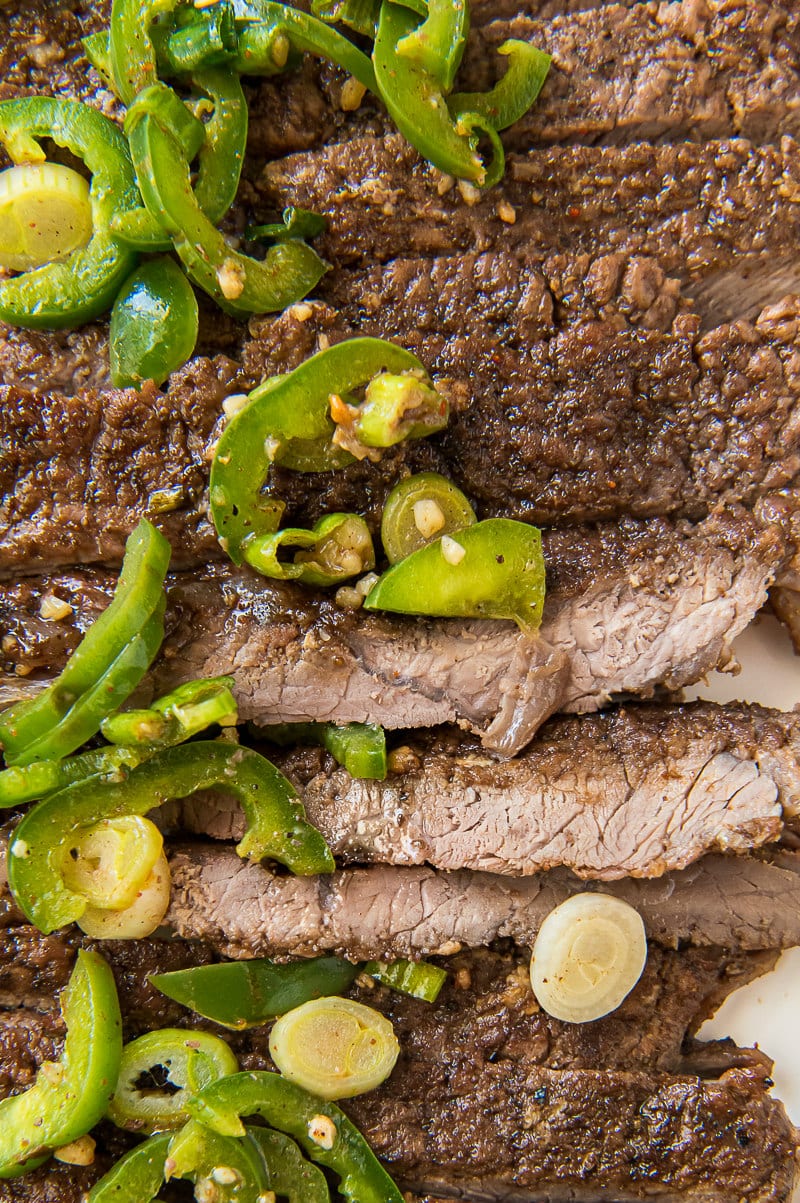 This recipe calls for using either sirloin, chuck steak or beef tenderloin. The meat is pounded out, marinated and then put on the grill. It'll grill very quickly because it has been pounded out thin. You can garnish your carne asada with green onions and jalapeño.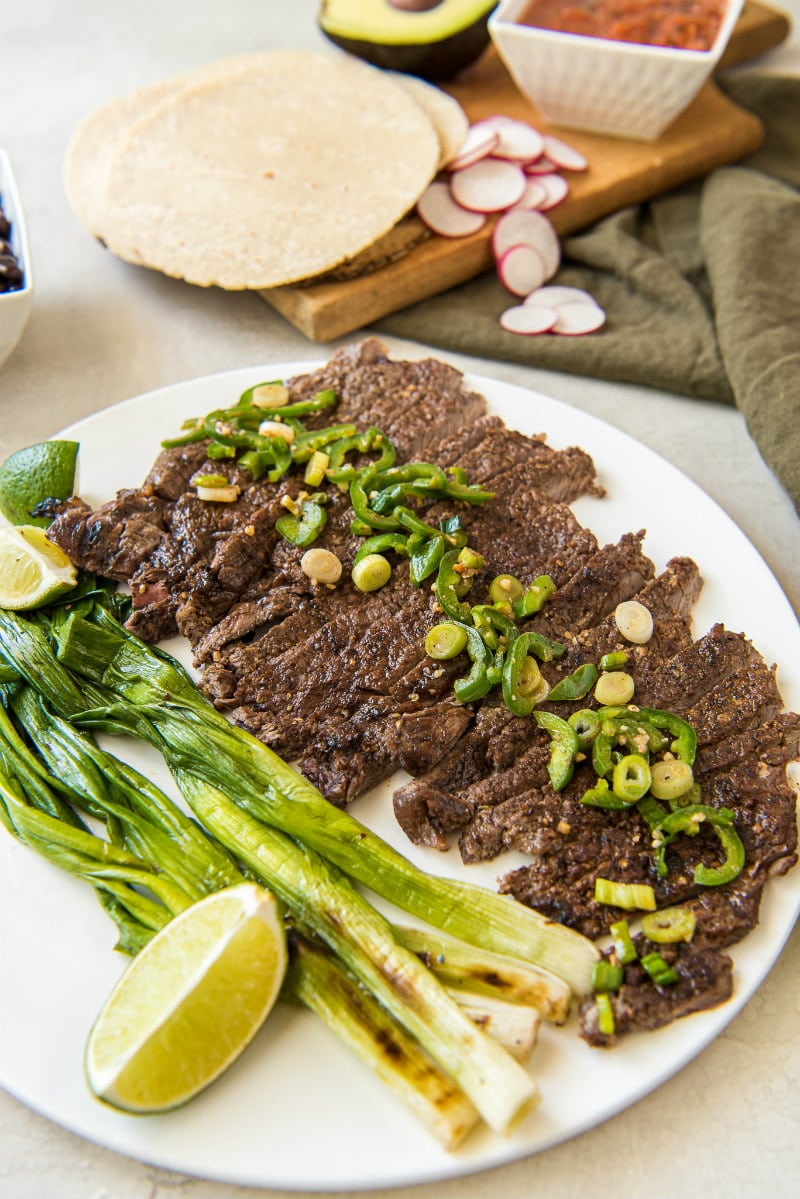 Carne asada is especially good when cut into thin slices and served with tortillas and other fixings as the most awesome tacos ever. You might also consider chopping your carne asada to make burritos. Squeezes of lime are a great addition to the flavor of the marinated steak. Enjoy!
Here are a few more steak recipes you can make on the grill:
Carne Asada
Totally delicious, authentic marinade for this classic dish!
Recipe Details
Ingredients
CARNE ASADA:
2½

pounds

sirloin steak, chuck steak or beef tenderloin

(see NOTES)

3

medium

limes,

juiced

3

tablespoons

olive or vegetable oil

1

tablespoon

chipotle chile powder

1 to 2

medium

jalapeno or serrano chiles,

thinly sliced

3

medium

garlic cloves, minced

1

whole

scallion,

chopped

freshly ground black pepper,

to taste

2

teaspoons

salt

8

whole

green onions

(washed, trimmed and coated with a little bit of olive oil)
IF SERVING AS CARNE ASADA TACOS:
flour or corn tortillas

salsa, fresh cilantro, lettuce, guacamole and Cotija cheese
Instructions
Trim the meat of excess fat and slice or "butterfly" the meat into a sheet about 3/8-inch thick (see NOTES below).

Place the meat between two sheets of plastic wrap and carefully pound it with a meat-tenderizer mallet or rolling pin to a 1/4-inch thickness.

Coat the meat with lime juice and brush it lightly with oil. Sprinkle chile powder, jalapeno, garlic, scallion and black pepper evenly on both sides of the meat. Allow to marinate at room temperature for 20 to 30 minutes.

Preheat your grill to medium. Sprinkle the salt on all sides of the meat, and grill alongside the green onions until the beef is just cooked through and the onions are beginning to brown. Remove the meat from the grill and let it rest for 5 minutes.

Slice the beef in long, thin slices approximately 1/4-inch thick. Arrange on a plate, top with grilled green onions and garnish with lime wedges.

You can certainly eat the carne asada on its own, but if you'd like to make tacos out of it... warm up the tortillas and add your desired fixings!
Notes
**Don't be shy to ask your market's butcher to butterfly the meat for you.
Nutritional information is for the meat only-- not the taco fixings.
Nutrition
Serving:
1
serving
,
Calories:
251
kcal
,
Carbohydrates:
4
g
,
Protein:
31
g
,
Fat:
12
g
,
Saturated Fat:
3
g
,
Cholesterol:
86
mg
,
Sodium:
680
mg
,
Potassium:
534
mg
,
Fiber:
1
g
,
Sugar:
1
g
,
Vitamin A:
340
IU
,
Vitamin C:
9.9
mg
,
Calcium:
53
mg
,
Iron:
2.7
mg