Here's a recipe that is a delicious choice for dinner:  Chicken with Almond Butter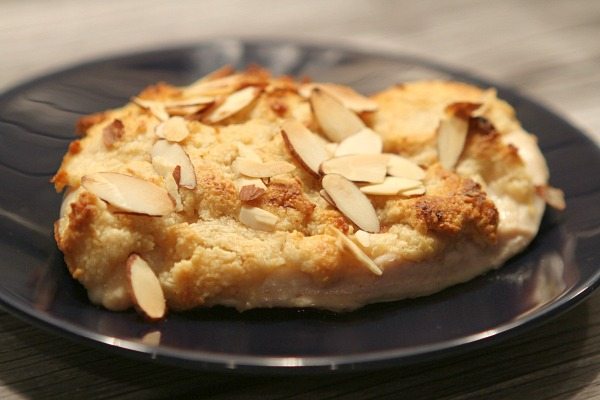 Chicken with Almond Butter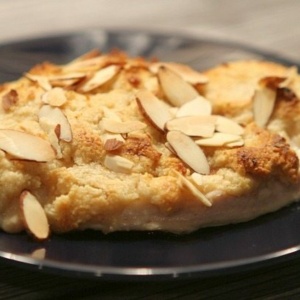 Yield:
4 servings
Prep Time: 10 min
Cook Time: 15 min
Ingredients:
1/2 cup ground almonds
2 Tablespoons all-purpose flour
2 Tablespoons unsalted butter, at room temperature
1/2 teaspoon salt
1/4 teaspoon cayenne pepper
1/2 teaspoon lemon zest
1 Tablespoon freshly squeezed lemon juice
1/2 teaspoon worcestershire sauce
4 chicken breasts, boneless/skinless (1 to 1 1/2 pounds)
1/4 cup slivered or sliced almonds
Directions:
1. Preheat oven to 425 degrees F.
2. In a medium bowl, use a spoon to blend together the almonds, flour and butter until smooth. Add salt, cayenne, lemon zest, lemon juice, and worcestershire sauce and mix well.
3. Pound breasts lightly to thin them out, and spread generously with almond butter. Sprinkle almonds on top. Place in buttered baking dish, and bake for about 15 minutes, or until cooked through. Almonds will be golden brown. Serve immediately.
Tips:
*If preparing this recipe as gluten free, use gluten free all-purpose flour in place of regular flour.
Nutrition:
Nutritional Information per serving:
Serving size: 1 chicken breast w/ sauce
Calories per serving: 481
Fat per serving: 22.5g
Saturated Fat per serving: 5.5g
Sugar per serving: 1.5g
Fiber per serving: 3g
Protein per serving: 61g
Cholesterol per serving: 152mg
Carbohydrates per serving: 8.5g
You may also enjoy these almond chicken recipes:
Ginger Chicken with Almonds by Simply Recipes
Tequila- Almond Chicken by RecipeGirl
Chicken Nuggets with Almond Meal by Kalyn's Kitchen
Crunchy Almond Maple-Glazed Chicken by Lauren's Latest