Almond Butter Cups are for Reeses Peanut Butter Cup lovers. They're basically the same thing- chocolate surrounding nut butter, but made with almond butter instead.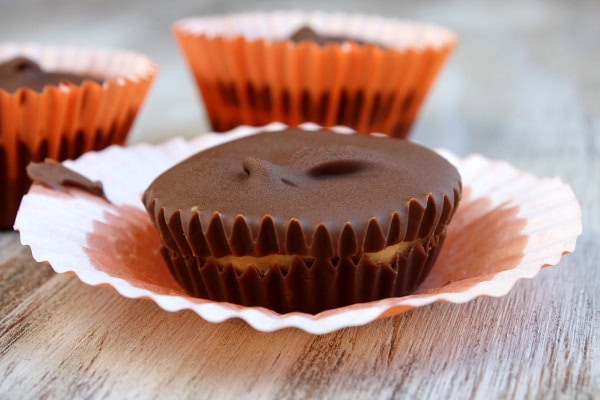 These Almond Butter Cups are homemade and so delicious. Use your favorite almond butter (I like creamy Barney Butter), milk chocolate chips and powdered sugar.
What do you do with Almond Butter?
If you're not familiar with almond butter, it's time to try it! It's just like peanut butter- all creamy and wonderful sold in a jar. But it's made with almonds instead of peanuts. Make cookies with it, spread it on your English Muffin, pair it with jelly and bread and call it a sandwich, dunk chocolate bars inside of it and eat it right out of the jar, or you can make almond butter cups with it.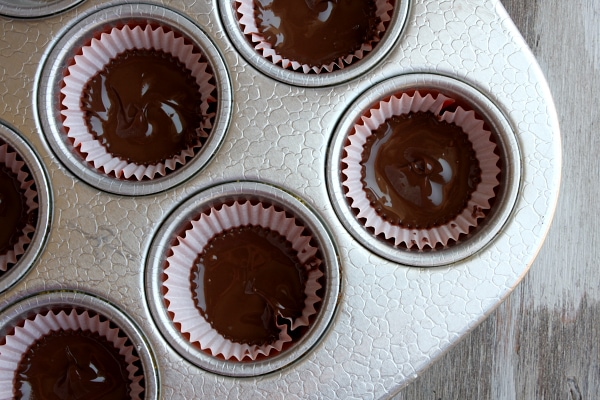 How to make Almond Butter Cups:
Melt some chocolate chips, and spread them into mini muffin papers. Chill that until it has had a chance to firm up.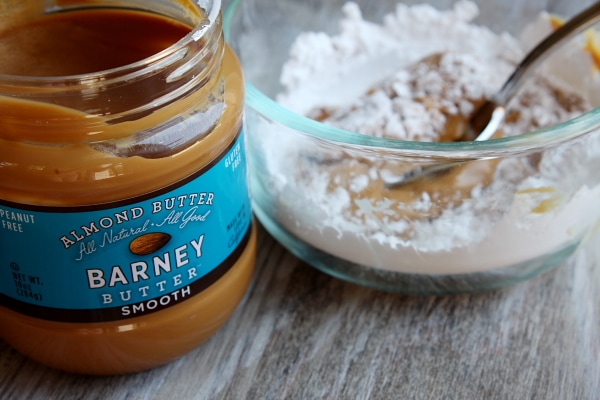 While that's chillin', mix almond butter with powdered sugar. This is going to be your creamy filling.
Note about almond butter:
Be sure to use a brand of almond butter that is creamy and smooth. The almond butter that you need to stir (that has oil on top) won't work well for this recipe.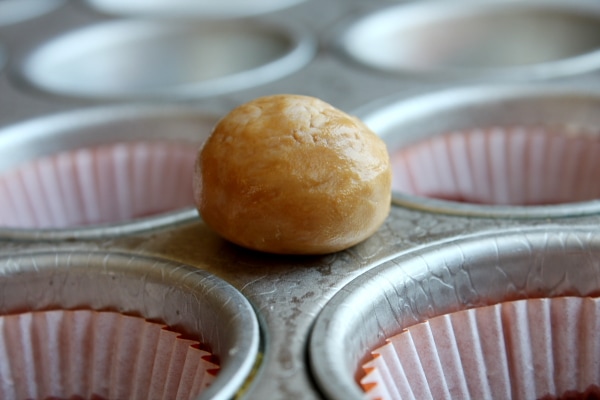 Roll that sweetened almond butter mixture into little balls.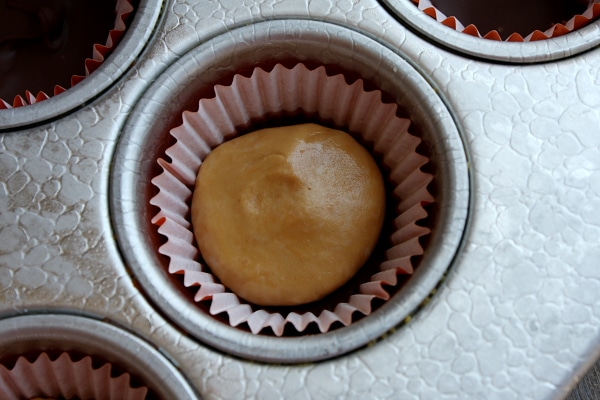 Flatten them and set them on your chilled chocolate cups.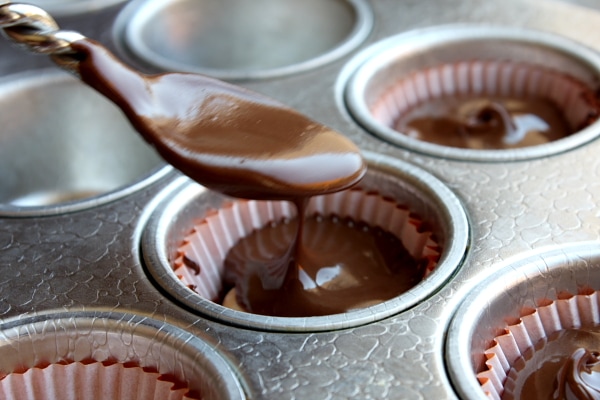 Melt some more chocolate chips and drizzle those over the top. Chill again. That's it!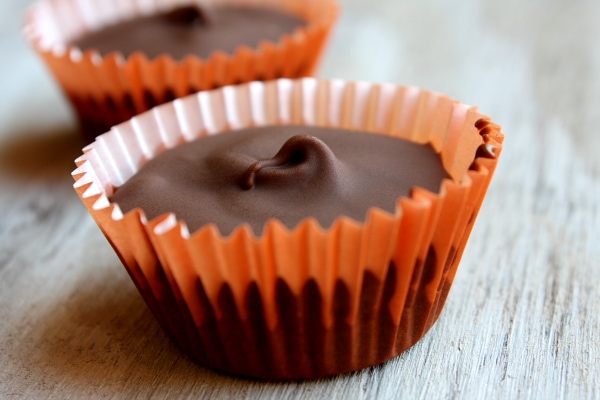 And there it is all sandwiched together. Just like a Reeses, only better. Because you made it. And because it has some fancy schmancy almond butter in it.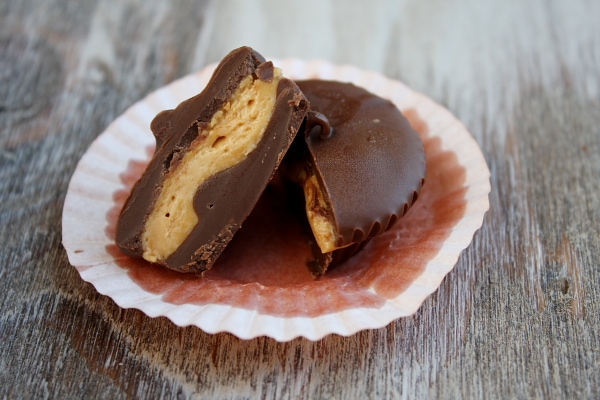 Eat 'em up! Or keep them in the fridge until you're ready for them. They'll be waiting patiently for you. And they're even better coming straight out of the freezer!
Here are a few more recipes that almond lovers might like to try:
Almond Butter Cups
Great candy for those who can't eat peanut butter!
Recipe Details
Ingredients
One

11.5-ounce bag

milk chocolate chips

3/4

cup

creamy almond butter

1/4

cup

powdered sugar

peanut butter cup molds or mini paper muffin cups
Instructions
In a microwave-safe bowl, melt the chocolate chips in the microwave (about 2 minutes). Stir; continue to microwave in short-bursts until completely melted and smooth. With a small spoon, scoop the chocolate into the bottom of each cup. Refrigerate (if using paper cups place in muffin tin and then refrigerate).

Meanwhile, in a medium bowl- combine almond butter and the powdered sugar with a sturdy spoon. Roll teaspoonfuls of the almond butter mixture into little balls. Flatten the balls and place them on top of the 1st layer of chocolate. Top with more melted chocolate and refrigerate to set.

Peel and eat. These may be kept refrigerated or at room temperature.
Notes
*Try using different varieties of chocolate.
Nutrition
Serving:
1
candy
,
Calories:
145
kcal
,
Carbohydrates:
14
g
,
Protein:
3
g
,
Fat:
9
g
,
Saturated Fat:
3
g
,
Cholesterol:
2
mg
,
Sodium:
12
mg
,
Potassium:
70
mg
,
Fiber:
1
g
,
Sugar:
12
g
,
Vitamin A:
37
IU
,
Vitamin C:
1
mg
,
Calcium:
51
mg
,
Iron:
1
mg