It's hard to expect much from such simple ingredients, but this Chipotle Chicken and Tomato Soup is a very flavorful and filling soup!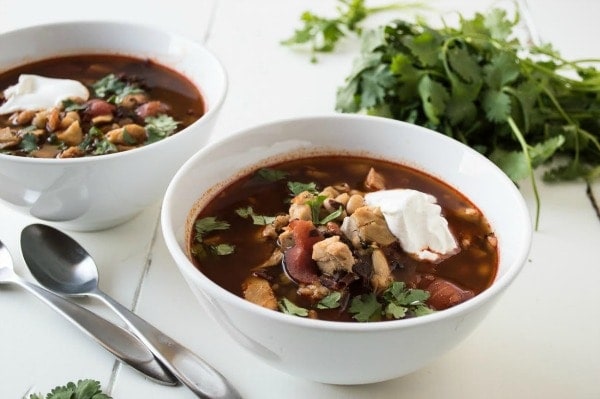 Leave the sauce on the chiles (rather than scraping it off) to create a rich, dark-colored soup.  A good dollop of sour cream will cut the heat a bit from the chiles.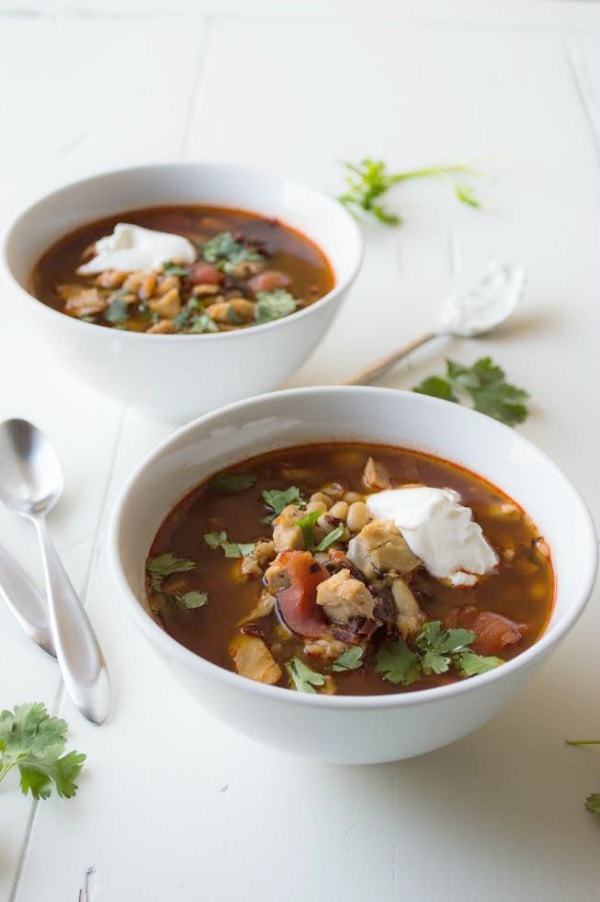 Chipotle Chicken and Tomato Soup
Yield:
4 servings
Prep Time: 20 minutes
Cook Time: 20 minutes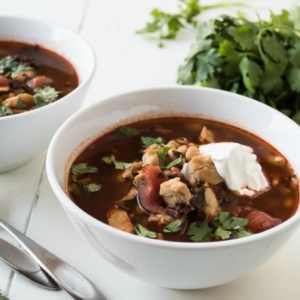 Ingredients:

One 15.5-ounce can navy beans, rinsed and drained
One 14.5-ounce can no-salt-added stewed tomatoes
One 14-ounce can fat-free, less-sodium chicken broth
1 whole chipotle chile, canned in adobo sauce, finely chopped
1/2 teaspoon ground cumin
2 cups chopped cooked chicken breast (about 1/2 pound)
1 tablespoon extra virgin olive oil
1/2 cup sour cream
1/4 cup chopped fresh cilantro

Instructions:

Combine first 5 ingredients in a large saucepan; bring to a boil. Cover, reduce heat, and simmer 10 minutes.
Partially mash the tomatoes and beans with a potato masher. Stir in the chicken; cook 2 minutes or until thoroughly heated.
Remove from heat; stir in the oil. Place 1 1/4 cups soup in each of four bowls. Top each serving with 2 Tablespoons sour cream and 1 Tablespoon cilantro.

Tips:

If you are preparing this recipe as GLUTEN-FREE, just be sure to use brands of beans, chicken broth and tomatoes that are known to be GF.
SOURCE: RecipeGirl.com