This Cranberry Orange Bread is super moist, and it's a delicious choice to make for a fall breakfast.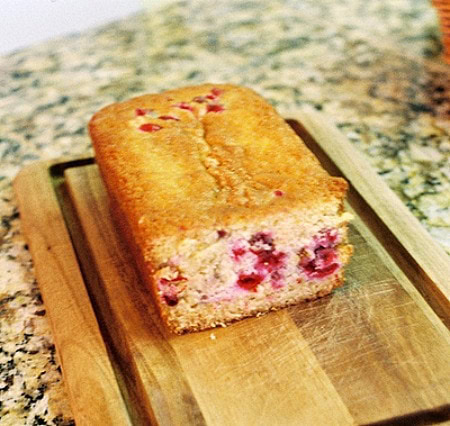 Cranberry Orange Bread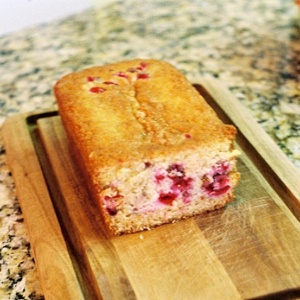 Yield:
1 loaf
Prep Time: 20 minutes
Cook Time: 50 minutes
Ingredients:
2 cups all-purpose flour
1 teaspoon salt
1 1/2 teaspoons baking powder
1/2 teaspoon baking soda
1 cup granulated white sugar
3/4 cup water
1/3 cup orange juice (fresh is best)
2 tablespoons canola oil
1 large egg
1 tablespoon grated orange zest
1 cup walnuts, chopped, optional
1 cup fresh cranberries, sliced in half
Directions:
Preheat oven to 350°F. Grease bottom only of 9x5-inch bread pan.
In a large mixing bowl, whisk together flour, salt, baking powder and baking soda.
In another bowl, whisk together sugar, water, orange juice, oil, egg and orange zest; mix well. Stir dry ingredients into wet and stir just until moistened. Fold in nuts (if using) and cranberries. Spoon the batter into the prepared loaf pan.
Bake for 50 to 60 minutes or until a wooden pick inserted in the center comes out clean. Cool in the pan for 10 minutes. Remove to a wire rack to cool completely. Store, tightly wrapped, in the refrigerator.
Tips:
Greasing the bottom of the pan only and not the sides helps to avoid the bread from falling in the center.
SOURCE: RecipeGirl.com (via California Sol Food: Casual Cooking from the Junior League of San Diego)