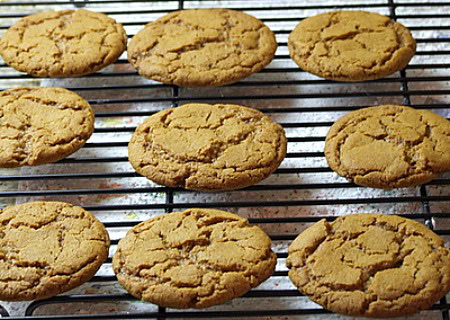 Extra- Crispy Gingersnaps
Yield:
3 dozen cookies
Prep Time: 30 min
Cook Time: 15 min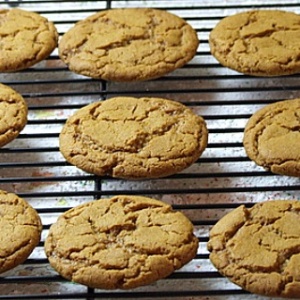 Ingredients:

3/4 cup salted butter, softened
2 cups granulated white sugar
2 large egg whites, beaten slightly
1/2 cup molasses
2 teaspoons white vinegar
3 3/4 cups all-purpose flour
1 1/2 teaspoons baking soda
3 teaspoons ground ginger
1 teaspoon ground cinnamon
1/4 teaspoon ground nutmeg
1/4 teaspoon ground cloves

Instructions:

1. Preheat oven to 350 degrees F.

2. In a large bowl, use an electric mixer to cream butter and sugar until smooth. Add in egg whites, molasses and vinegar.

3. In a separate bowl, sift flour, baking soda and spices. Add to the butter mixture and mix until well blended.

4. Form into 1 1/2-inch balls. Arrange 2-inches apart on greased cookie sheets. Bake 15 minutes.

5. Cool on cookie sheet 4-5 minutes, then move to wax paper and let cool completely.