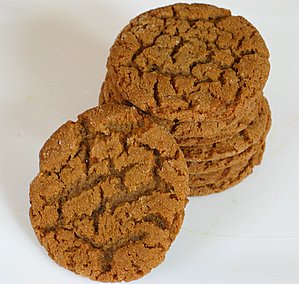 Ginger Cookies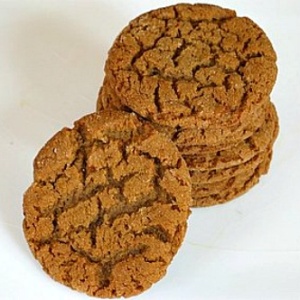 Yield:
3 dozen cookies
Prep Time: 20 min
Cook Time: 8 min
Ingredients:
3/4 cup shortening
1 cup granulated white sugar
1 large egg
1/4 cup molasses
2 teaspoons baking soda
1 teaspoon ground ginger
1 teaspoon ground cinnamon
2 cups all-purpose flour
additional granulated sugar
Directions:
1. Preheat oven to 350 degrees F.
2. Use an electric mixer to cream shortening and sugar together in large bowl. Beat in egg and molasses. Add baking soda, spices and flour. Mix well.
3. Roll into walnut-sized balls and then roll in granulated sugar.
4. Place on un-greased cookie sheet and press down criss-cross with a fork. Bake for 8 minutes. Remove to a wire rack and let cool completely.