Italian is usually everyone's favorite, so you can rarely go wrong with an Italian-themed dinner party!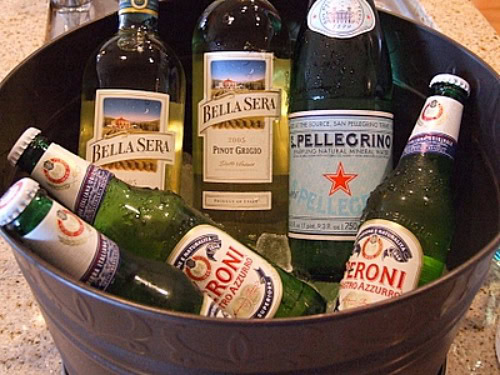 Of course, a selection of red & white Italian wines, as well as Pellegrino and Italian beer are nice to have on hand.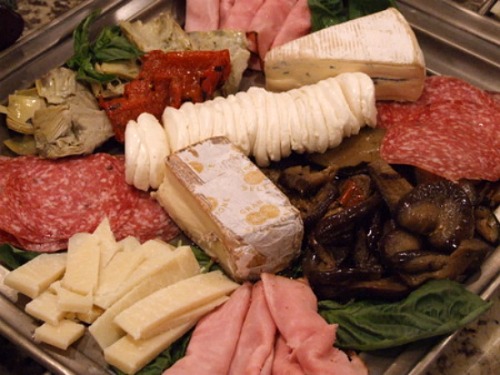 An antipasto platter is a must… complete with salami & other meats, roasted peppers & artichokes, cheeses and fresh basil. A gourmet market can help you put a platter together, or buy things individually and go with your creativity!
Here's our suggested menu- for recipes with photos included, click on recipe titles below and print.
Appetizers:
Antipasto platter
Pesto-Tomato Stuffed Mushrooms
Salad:
San Fran Caesar with Homemade Sourdough Croutons
Main:
Chicken Breasts Stuffed with Sun-Dried Tomatoes & Goat Cheese
Honey-Garlic Angel Hair Pasta
Oven-Roasted Green Beans
Dessert:
Tiramisu Italiano
Click here for a printable .pdf copy of the Italian Dinner Party Menu:
italian-dinner-party-menu