Asparagus…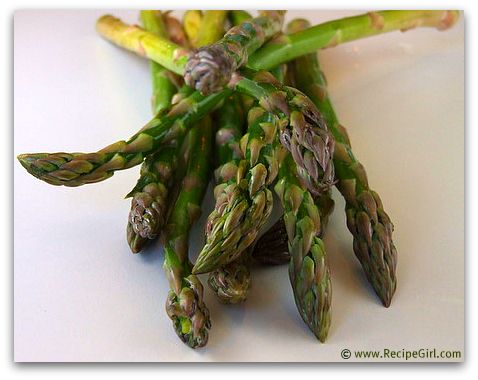 I've roasted it, tossed it into salads, and stuffed it in enchiladas. But truthfully, I don't usually do much with asparagus besides steam them and dunk 'em in mayonnaise.
My neighborhood's Gourmet Club had our monthly dinner last weekend (Tuscan-Themed) and Asparagus Risotto was one of the dishes served. It was so delicious with our Lamb Osso Buco that I decided to make it for myself this week. It turned out to be quite a nice lunch that I prepared especially for… Me. Yep, just me and Mario Batali (er rather, his recipe).
Here's the How-To on how to prepare Asparagus Risotto: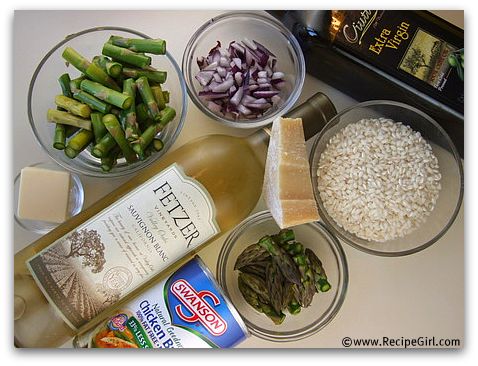 Here's what you'll need… dry white wine, olive oil, asparagus stalks & tips, Parmesan, butter, red onion, broth/stock and risotto.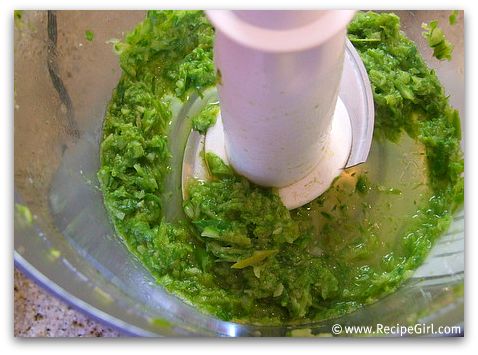 Some of the asparagus stalks are pureed with a small amount of water.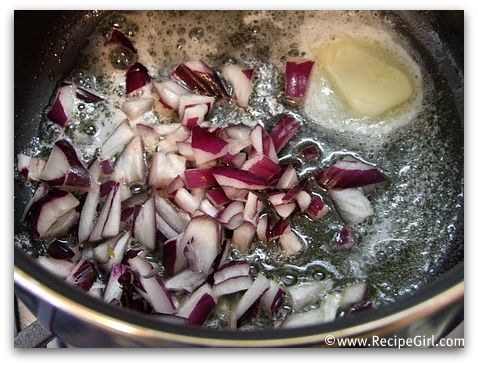 Red onion is sauteed in butter & olive oil.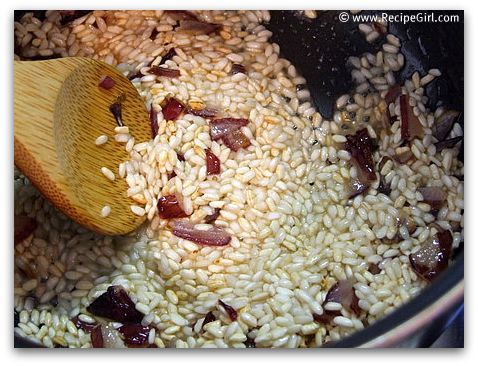 Risotto is then mixed in… wine poured over and stirred until evaporated.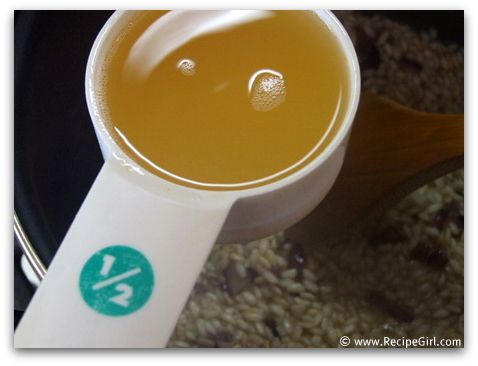 Grab a large cup of patience… and a half cup of warmed chicken broth. Add a half cup of broth and stir fairly often until the broth becomes absorbed. Repeat with another half cup, etc., etc…. for 15 minutes. Don't leave it all alone on the stove. Give it your full attention for best results 🙂
Dear Mario, Yes, I'm aware that this risotto would be infinitely better if I had used a rich and flavorful chicken stock. Next time I have some homemade stock, I promise to make it again the Mario way 😉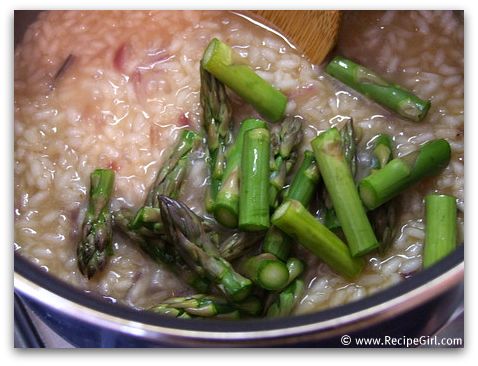 Stir in the remaining stalks and tips & stir for about 5 more minutes.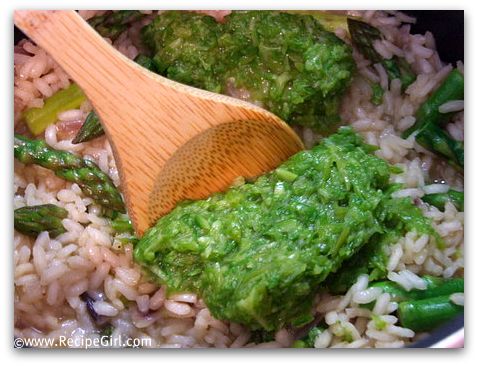 When risotto is tender with a slight firmness still attached to it, remove it from heat and add asparagus puree…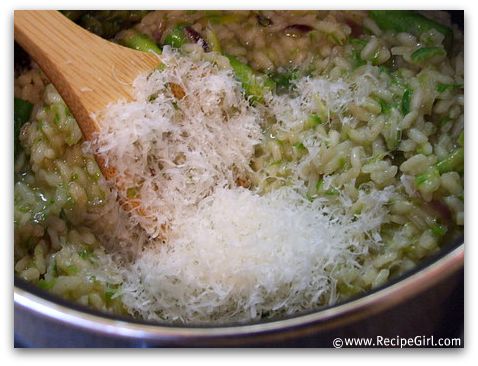 …and Parmesan.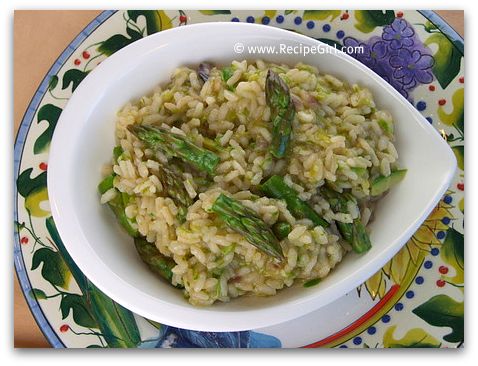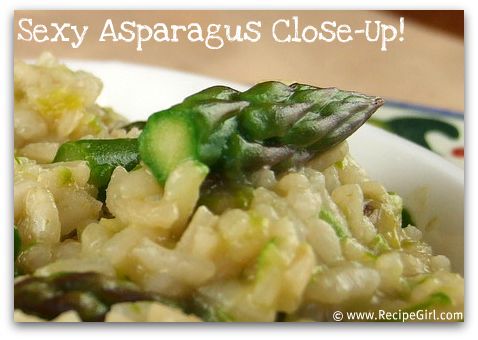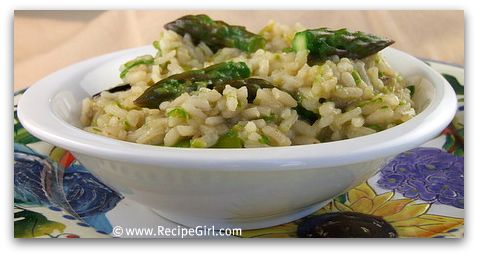 This was one yummy lunch. Just for me. I treat myself pretty well, don't ya think? The only thing this dish was missing was a big glass of white wine to accompany it. I thought it would be wise to avoid the scandal of being the tipsy PTA Mom picking her child up from school, so I quickly nixed that idea.
Guess I should let asparagus take the lead in dishes more often… and let it live a life beyond the underappreciated steamy side dish.
This recipe can be found HERE.