This recipe has been featured in a menu on the site- Sicilian Dinner Party.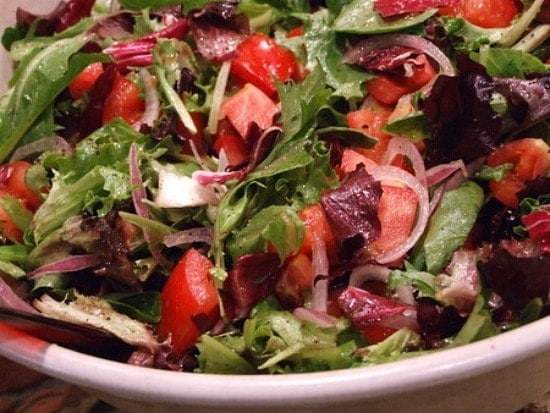 Mesclun & Tomato Salad w/ Honey- Lemon Dressing
Yield:
10 servings
Prep Time: 15 min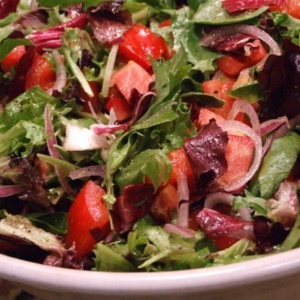 Ingredients:

DRESSING:
1 large lemon, juiced
4 Tablespoons olive oil
1 to 2 Tablespoons honey (to taste)
freshly ground black pepper, to taste
1/2 teaspoon kosher salt

SALAD:
6 cups mesclun greens
1 bunch (or one bag) of arugula
3 large tomatoes, chopped
1/2 large red onion, sliced
8 thinly sliced wedges of fresh Parmesan cheese

Instructions:

1. Prepare dressing: Combine lemon juice, olive oil and honey in a small bowl and whisk to combine. Add salt and pepper to taste.

2. Toss salad ingredients together. Add dressing and toss again.

3. Divide among salad plates and garnish with a wedge of Parmesan cheese.