These are the perfect mashed potatoes to go with Meatloaf- plenty of flavor and no gravy needed!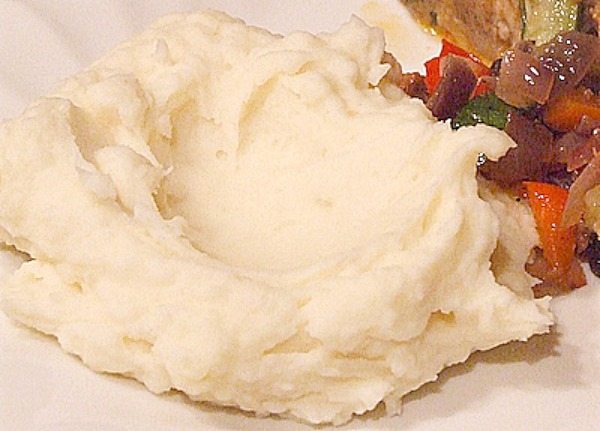 Mustard Mashed Potatoes
Yield:
6 servings
Prep Time: 25 min
Cook Time: 25 min
Ingredients:
2 3/4 pounds medium-size Yukon Gold potatoes, peeled, quartered
6 tablespoons (3/4 stick) butter, at room temperature
2/3 cup (or more) whole milk
3 tablespoons Dijon mustard
Directions:
1. Cook potatoes in large pot of boiling salted water until very tender, about 25 minutes. Drain well.
2. Return potatoes to pot. Add butter and mash potatoes until almost smooth. Mix in 2/3 cup milk and Dijon mustard. Season to taste with salt and pepper.
Tips:
*If you are preparing this recipe as GLUTEN-FREE, just be sure to use a brand of Dijon that is known to be GF.