Kid friendly… really good! >> Orange Glazed Carrot Ribbons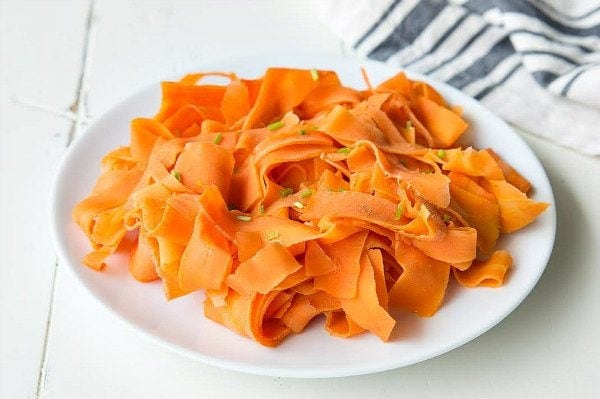 Buy the largest carrots you can find for this recipe… that will make it easier to create the "ribbons."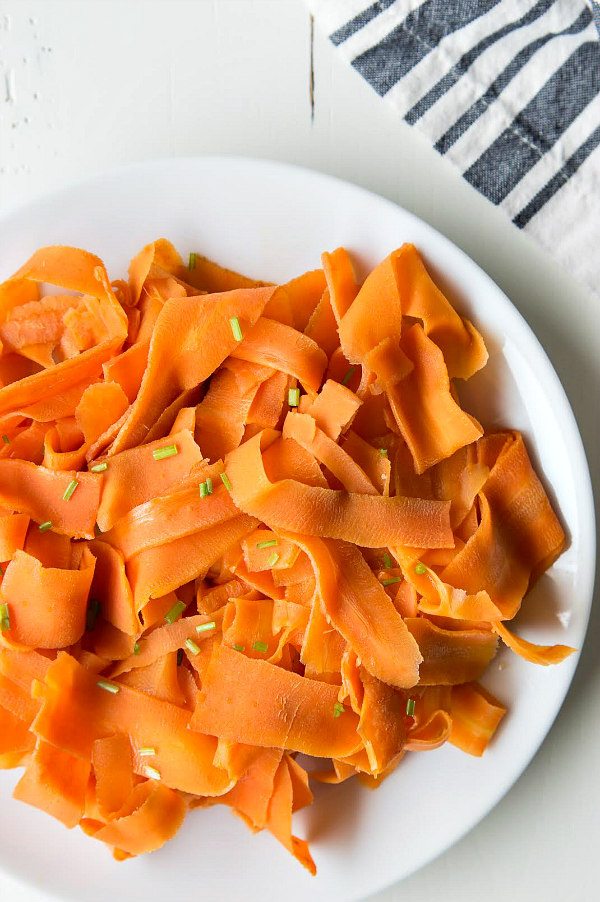 Orange Glazed Carrot Ribbons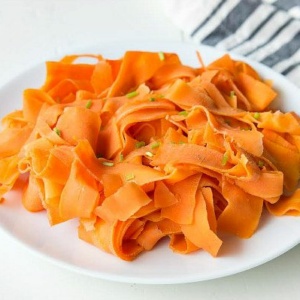 Yield:
4 servings
Prep Time: 20 minutes
Cook Time: 11 minutes
Ingredients:
2 pounds large long carrots, peeled
2 cups orange juice
1 1/2 teaspoons packed dark brown sugar
2 tablespoons butter
2 teaspoons honey
1/4 teaspoon balsamic vinegar
chopped chives
Directions:
Run vegetable peeler down length of carrots, shaving off long ribbons (you will need about 8 cups of ribbons). Cook in a large saucepan of boiling salted water for 2 minutes. Drain and gently pat dry.
Stir orange juice and sugar in heavy large skillet over medium-high heat until sugar dissolves. Boil until reduced to scant 1 cup, about 5 minutes. Add carrots and butter; simmer until carrots absorb most of orange syrup, about 4 minutes. Add honey and vinegar. Mix gently. Season with salt and pepper. Transfer carrots to serving bowl.
Sprinkle with chives and serve.
Tips:
Step one may be done 6 hours ahead. Cover and chill.