Here's a new banana bread recipe to try:  Pineapple Banana Bread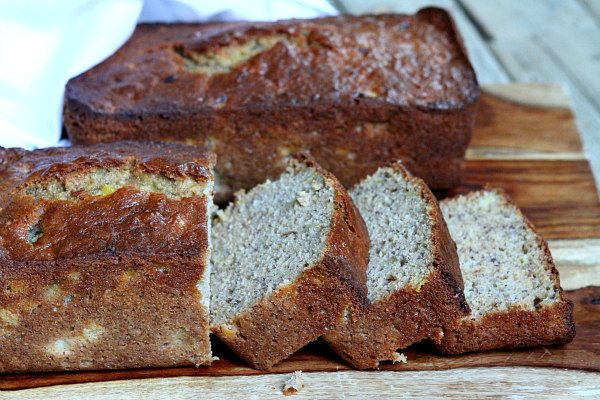 Every once in a while, I look into my pantry and become a little bit crazed about how disorganized it is.  I know I have so many things lurking in the back, and I'm aware that I'll never even realize those things are even there until they're long expired and no good to use.  I reached that point this summer and decided to take on the task of cleaning out the beast.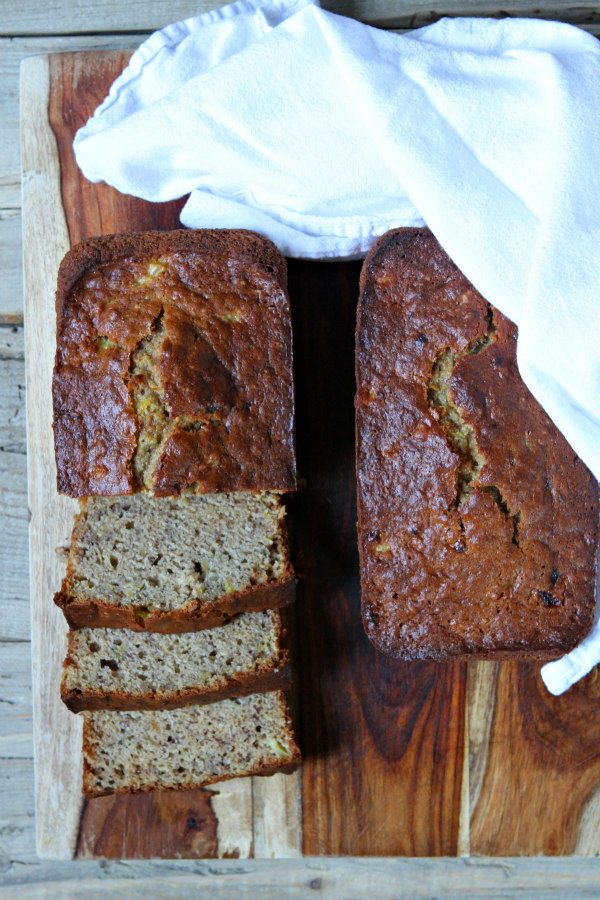 One of the things I found which I can rarely find a use for is crushed pineapple.  A quick glance at my fruit basket on the counter revealed several overripe bananas.  Baking a batch of banana bread seemed to be the obvious answer for using up my can of crushed pineapple.  I knew that pineapple would yield a good amount of moisture into the bread and add a blast of flavor too.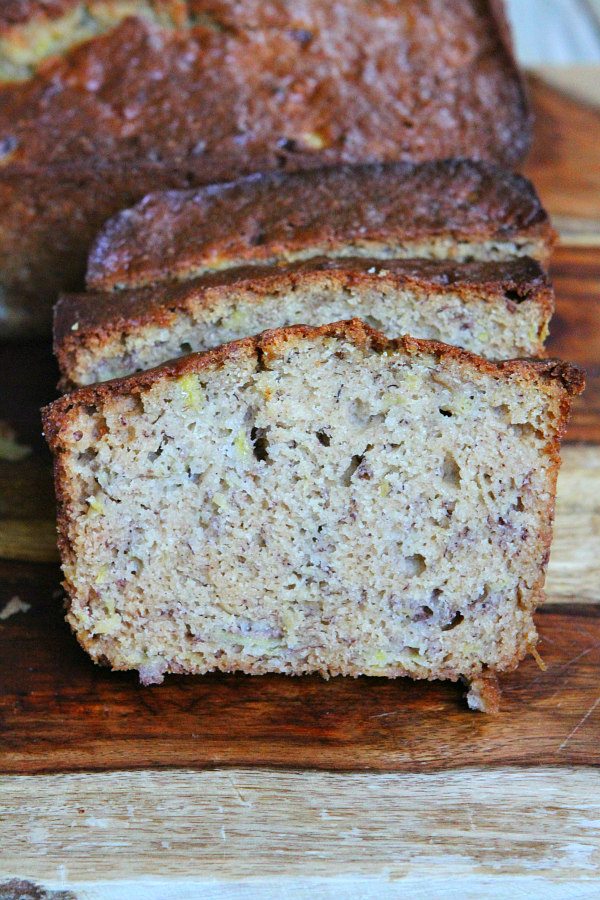 This banana bread turns out two perfect loaves with a nice, tender crumb… and just a hint of that pineapple flavor.
Now to find a use for the gazillion other pantry items I discovered on pantry-cleaning day!
Pineapple Banana Bread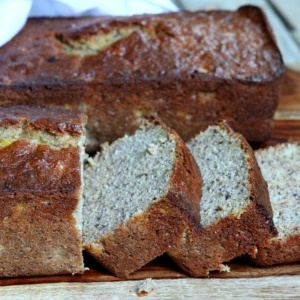 Yield:
2 loaves
Prep Time: 15 minutes
Cook Time: 1 hour
Ingredients:
3 cups all-purpose flour
1 1/2 cups granulated white sugar
1 teaspoon salt
1 teaspoon baking soda
1 teaspoon ground cinnamon
3 large Eggland's Best eggs
1/2 cup canola or vegetable oil
1/2 cup unsweetened applesauce
2 teaspoons vanilla extract
1 8-ounce can crushed pineapple, squeezed dry
2 cups mashed very ripe bananas (about 5 bananas)
Directions:
Preheat the oven to 350 degrees F.  Spray two 8x4-inch loaf pans with nonstick spray.
In a large bowl, whisk together the flour, sugar, salt, baking soda and cinnamon.  In a separate bowl, whisk together the eggs, oil, applesauce and vanilla.  Stir in the drained pineapple and the mashed bananas.  Add the dry ingredients and stir just until incorporated.
Divide the batter between the two prepared pans.  Bake for 1 hour- or until a toothpick inserted into the center of a loaf comes out clean.  Cool the loaves in the pans, then remove from the pans for serving.
Nutrition:
These loaves freeze beautifully.  Just wrap them well and store them in your freezer.  Take out to defrost and eat.
SOURCE:  RecipeGirl.com
Here are a few more banana bread recipes you might enjoy: