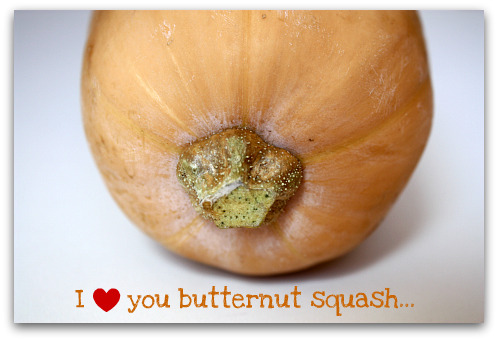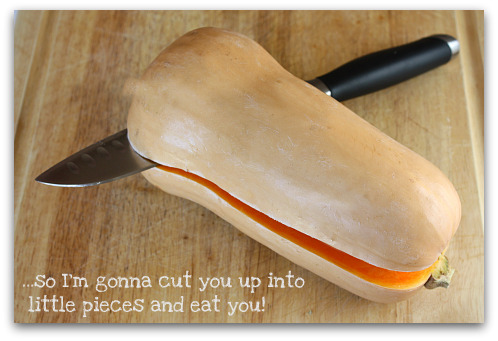 Here's a great recipe for my favorite fall vegetable: Roasted Butternut Squash with Garlic, Sage & Pine Nuts.
Here's the How-To: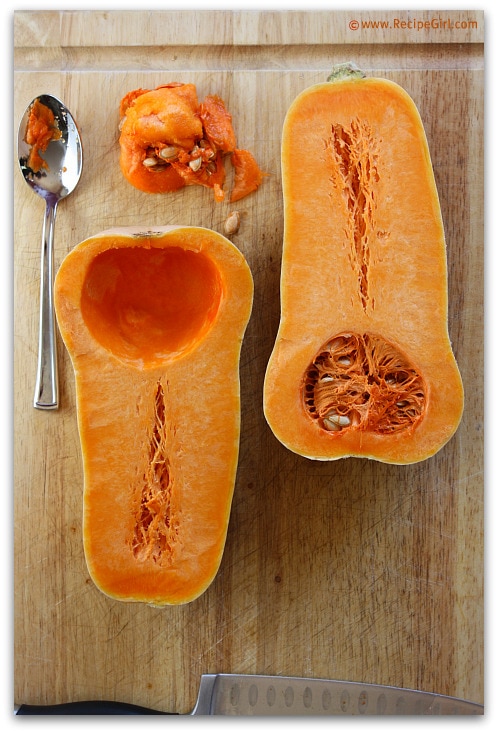 Cut the butternut squash in half directly down the middle lengthwise. It's gonna be kinda tough to do… use your sharpest knife and be careful (this is the hardest part). Scoop out the seeds and stringy stuff with a large Tablespoon.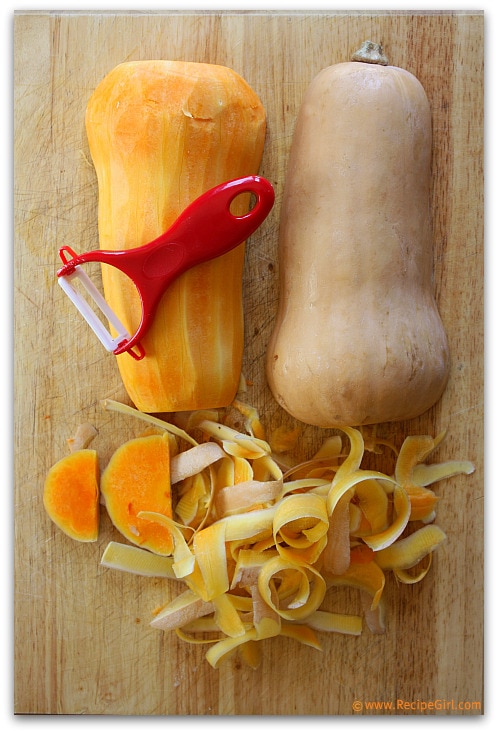 Cut off the ends.  Use a peeler to peel the exterior skin off of each half of the butternut squash. Peel it down until you see orange (that's the good stuff).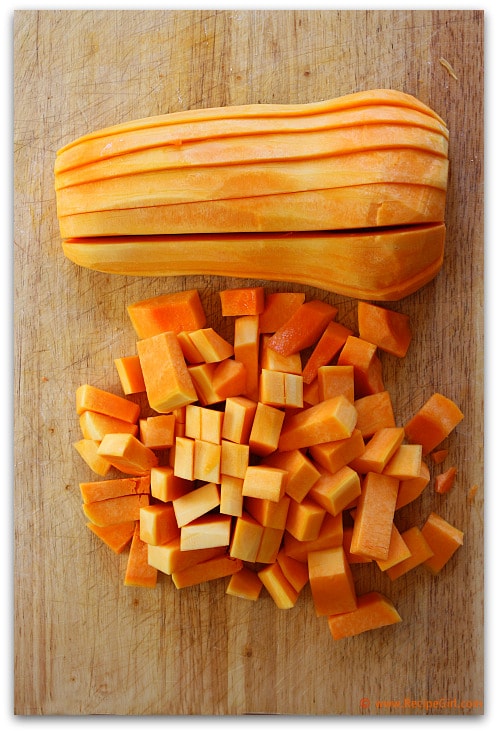 Get out that sharp knife again and cut 1/2-inch strips down the length of the squash. Then cut crosswise to make a whole bunch of chunks.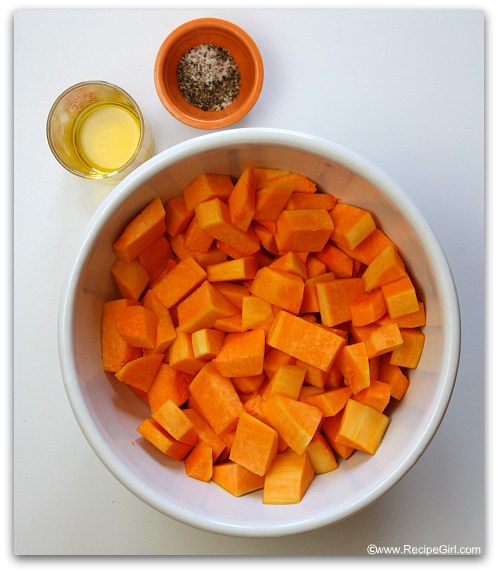 Scrape all of those perfect, beautiful, orange cubes into a medium bowl, and measure out some olive oil, kosher salt and pepper. Toss it until it's all nicely coated.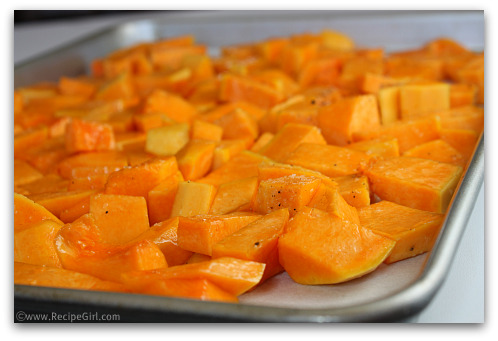 Spread it out on a baking sheet and roast it in the oven until it's tender and slightly caramelized.


While the squash is a-roastin', saute garlic, fresh chopped sage and pine nuts in a little bit of olive oil.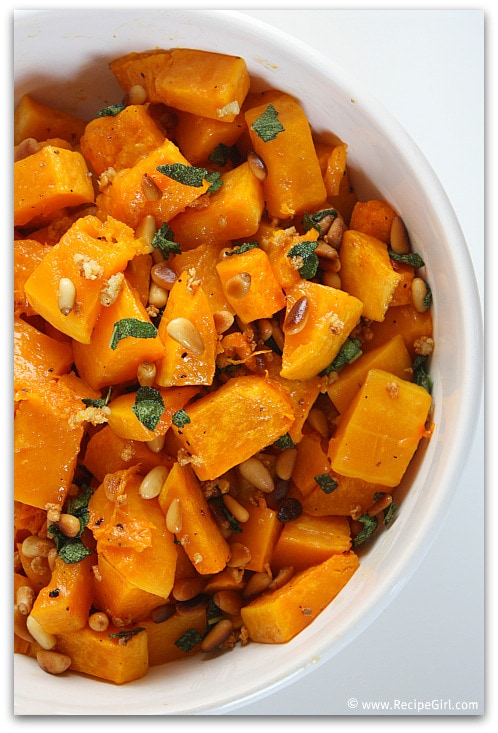 Toss the sauteed goodies with the roasted squash and your dish is complete!
Psssst…. secret tip: If you're a fan of goat cheese, it's fabulous sprinkled on top. (Thank me later).
I made this dish last week and had it for lunch three days in a row (with the goat cheese). And now I'm craving it again.  It's good stuff.
This recipe can be found here: Roasted Butternut Squash with Sage