A delicious rice dish recipe: Saffron Rice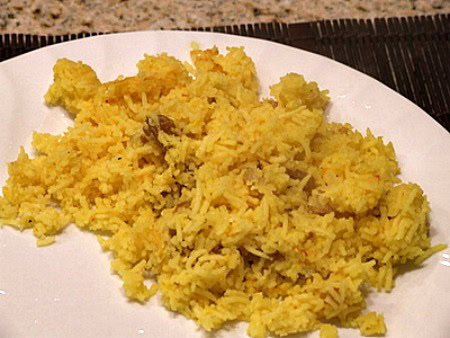 Saffron Rice
Yield:
4 servings
Prep Time: 10 minutes
Cook Time: 25 minutes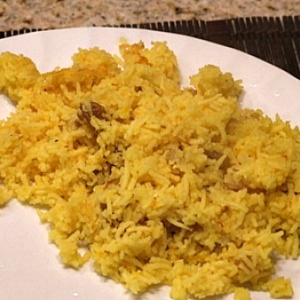 Ingredients:

1 cup uncooked long-grain rice
2 1/2 cups low- sodium chicken broth
1/4 teaspoon saffron, dissolved in 1 tablespoon boiling water
3 tablespoons golden raisins
1 bay leaf
1 clove garlic
1/2 teaspoon salt
1/8 teaspoon pepper

Instructions:

Combine all ingredients in a medium saucepan. Bring to a light boil. Cover and turn heat to simmer for 20 minutes, or until rice has absorbed all of the liquid and is cooked through.

Tips:

If you are preparing this recipe as gluten-free, just be sure to use a brand of chicken broth that is known to be GF.
SOURCE: RecipeGirl.com