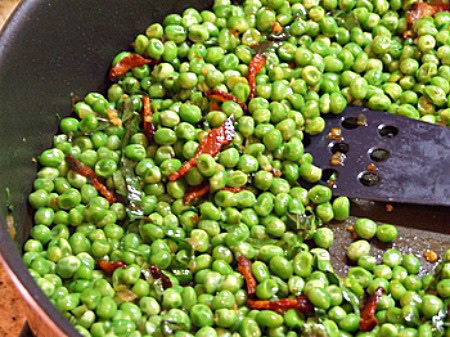 Sauteed Peas with Basil and Bacon
Yield:
6 servings
Prep Time: 20 min
Cook Time: 17 min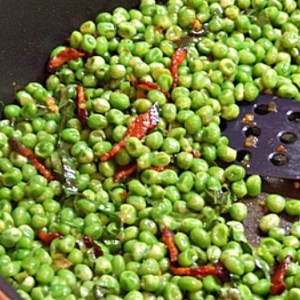 Ingredients:

2 slices thick bacon, cut into slivers
1 teaspoon olive oil
2 medium garlic cloves, minced
2 tablespoons shallots, minced
16 ounces frozen peas, thawed
1/2 cup fresh basil leaves, slivered
salt and pepper to taste

Instructions:

1. Sauté bacon in large skillet over medium heat. When bacon is crisp, remove with slotted spoon and drain on paper towels. Using same pan, pour off all but 1 tablespoon bacon drippings, add olive oil and sauté garlic and shallots for 2 minutes. Add peas and basil. Cook 4 to 5 minutes until peas are heated through.

2. Just before serving, add cooked bacon and season with salt and pepper.

Tips:

*If you are preparing this recipe as gluten-free, just be sure to use a brand of bacon that is known to be GF.