Here I am sitting around on my summer vacation… eating too many good things and not exercising nearly enough (though I'm trying!) But at least I'm sucking down some skinny cocktails. This is kind of a silly "non-recipe" to share, but since I'm enjoying this as a refreshing summer beverage, and making drinky drinks with it too- I thought you might like to know about it: Skinny Ice Cocktails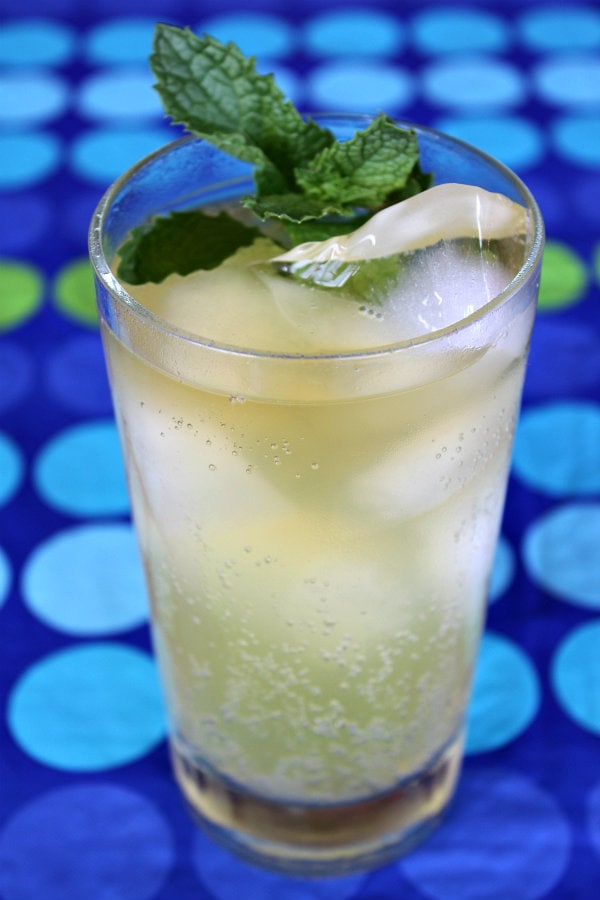 Have you had the Sparkling Water ICE beverages yet? They come in all kinds of flavors, and they're available in the sparkling water section of your market.  FYI, they are sweetened with Splenda.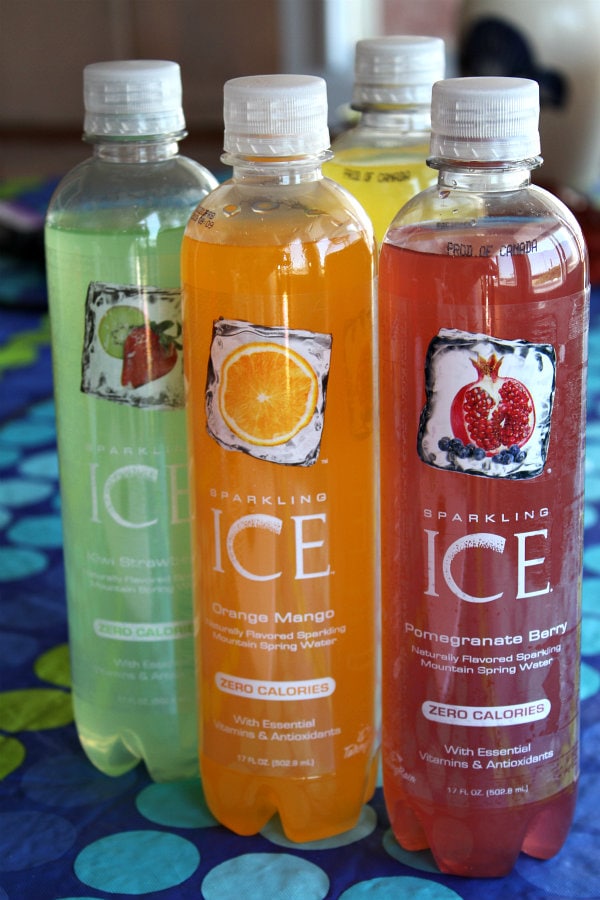 And by the way, the ICE people don't know who the heck I am and they didn't ask me to write a post about their product. Lucky for them, I just kinda love it!
You'll need the Coconut- Pineapple flavor for this recipe. This summer is the first time I've spotted this flavor, and now I'm completely obsessed with it!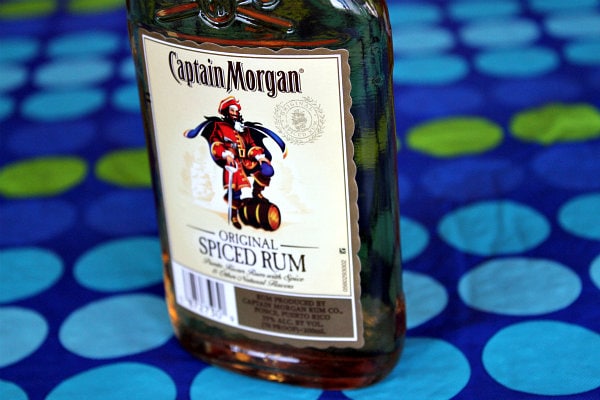 To turn it into a cocktail, you'll need some RUM too. I used Captain Morgan's Spiced Rum, but I'm thinking coconut rum would be great with this flavor combo too.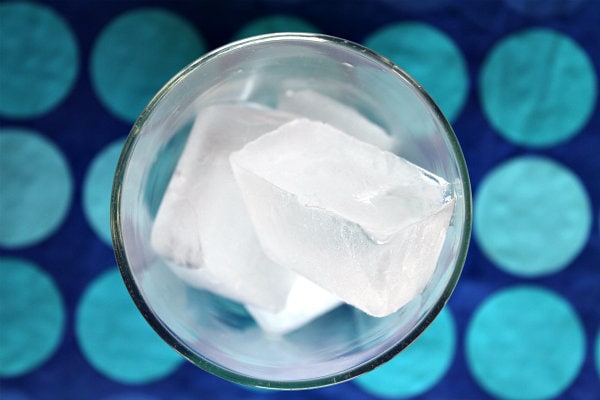 Fill your tall glass with ice.  Real ice.
Pour in your Sparkling Ice beverage (almost to the top).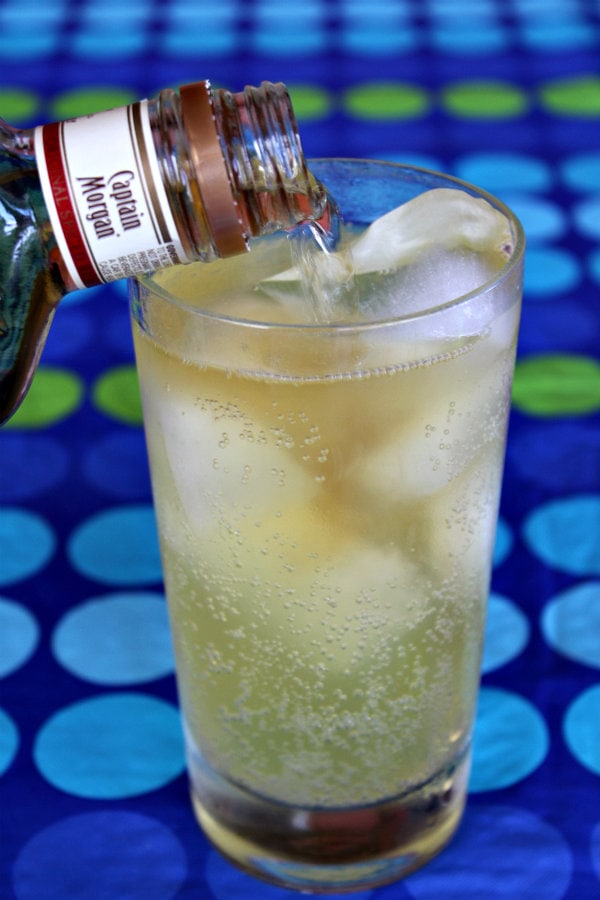 Add a couple of glugs of spiced rum.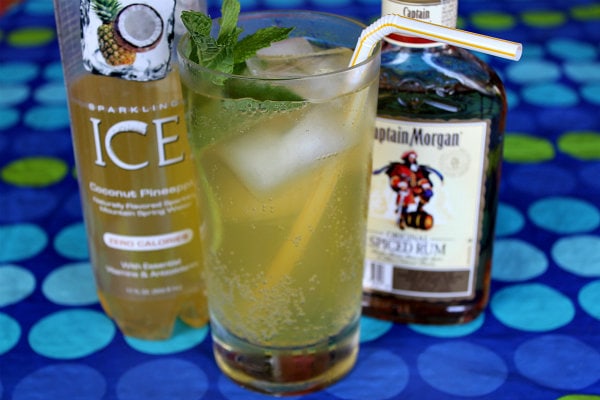 Garnish with mint leaves to make it all pretty, and that's it!  It's a skinny cocktail!
Enjoy!  And HEY, experiment with some of the other flavors too:  Pomegranate-Berry + Vodka sounds good to me 🙂
Skinny Ice Cocktails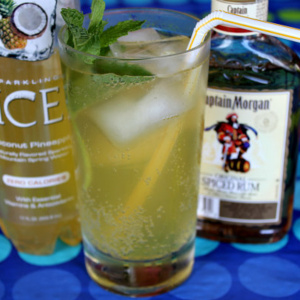 Yield:
2 drinks
Prep Time:5 minutes
Ingredients:
1 bottle of Coconut- Pineapple Sparkling ICE beverage
2 shots (2 ounces) spiced rum or coconut rum
2 glasses filled with ice cubes
mint leaves for garnish, if desired
Directions:
Fill each glass of ice almost to the top with the coconut-pineapple ICE. Add a shot of rum to each (or more).
Garnish with mint leaves, if desired. Drink!
Tips:
Try adding rum or vodka to some of the other flavors of sparkling ICE beverages.
Nutrition:
Nutritional Information per serving (Serving size:

1 drink) 

Calories:

120, 

Fat:

0g, 

Saturated Fat:

0g, 

Sugar:

0g, 

Sodium: 16g, Fiber:

0g, 

Protein:

0g, 

Cholesterol:

0mg, 

Carbohydrates:

.6g

Weight Watchers POINTS per serving:  Freestyle SmartPoints: 2
SOURCE: RecipeGirl.com
P.S. On the Sparkling ICE website, they have some cocktail recipes too!.