Quickie quiz:
A. Will you be watching The Big Game?
B. Will you be more interested in the food associated with the game?
C. Will you be on your computer while everyone else watches the game.
D. All of the above?  None of the above?
I'm gonna go with "B" myself. I enjoy football and I love the Super Bowl Sunday tradition, but I'm more interested in creating a Game Day Menu than anything else.
Here's a unique, easy twist on the classic BLT that's perfect for Game Day:  BLT Wraps.
The How To:
Spread half a tortilla with sundried tomato mayonnaise.


Sprinkle with lettuce and cooked/chopped bacon.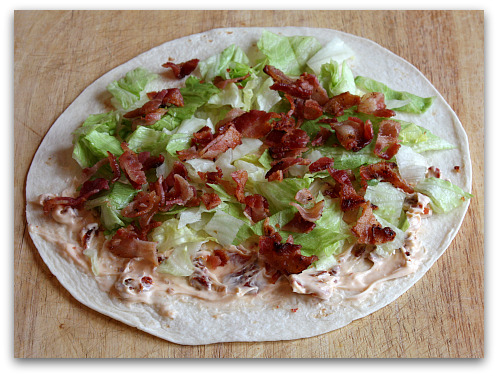 Roll up tightly, careful to keep the fillings inside.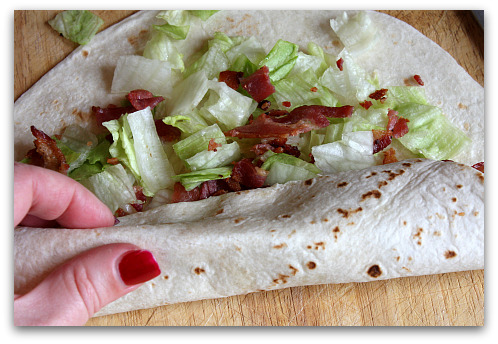 Grab a couple of large-sized picks. Cut the wrap in half on the diagonal & secure each half w/ a pick.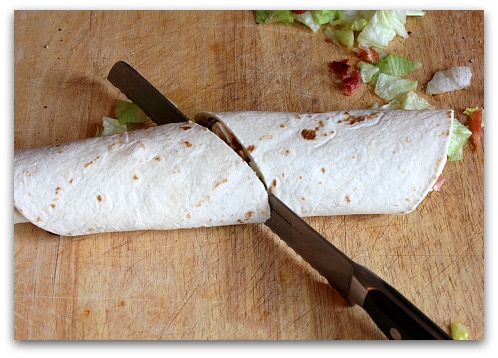 This recipe makes 16 halves- perfect for a big bash.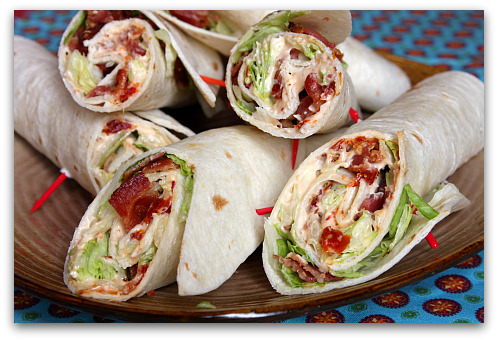 Here's a sexy close-up of what you get to eat: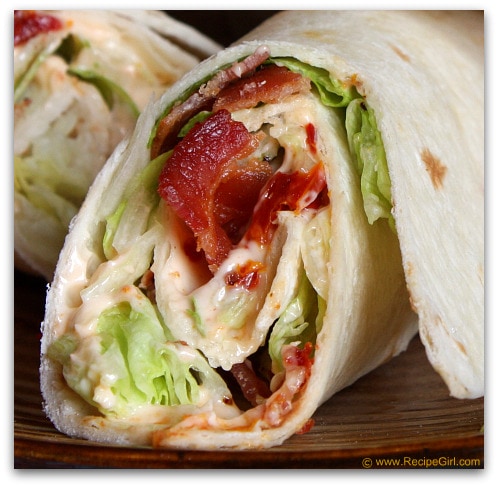 I'll admit, I could sit down and eat quite a few of these.  That creamy, sundried tomato mayonnaise mixed with the bacon and lettuce is really quite delicious.  There are ways to lighten-up this recipe if you're concerned about that… use whole grain or fat-free tortillas, light mayo, and turkey bacon. Regardless of how you prepare it, it's going to be a welcome addition to a Super Bowl menu.
Preparing ahead… since tortillas tend to be fairly sturdy, making these the morning of your party is perfectly fine.  Assemble them and stack them on a tray, wrap the tray well with plastic wrap, and take them out when they're ready to be eaten.
The complete recipe can be printed out here:  BLT Wraps