I've had many a decadent Macaroni and Cheese recipe– in restaurants or even that Trader Joe's frozen version— but I'd never made mine own until this past weekend. It has always seemed like such an over-the-top sort of meal, one that I enjoy immensely but should avoid at all costs if I ever wish to maintain any sort of control over my body jiggle.
With a good dose of three cheeses- sharp cheddar, herbed goat cheese and Parmigiano Reggiano and a generous handful of crispy bacon- I can easily call this the best Macaroni and Cheese recipe ever: Macaroni and Cheese with Bacon. What are the key ingredients for making the best macaroni and cheese recipe ever? I'll let you in on my secret…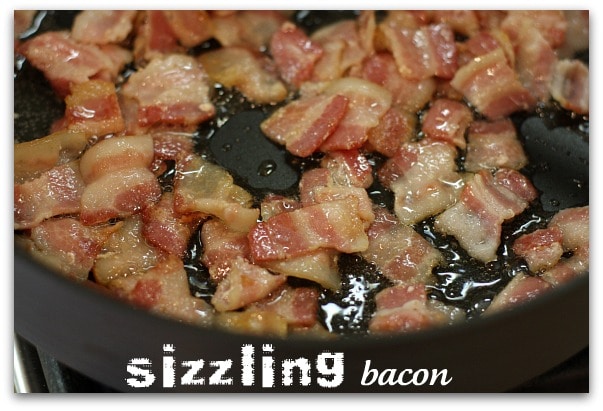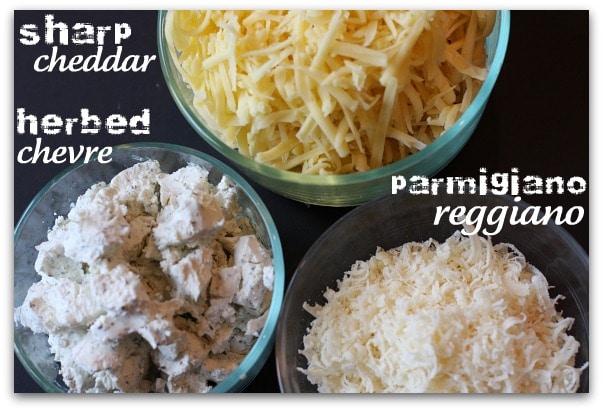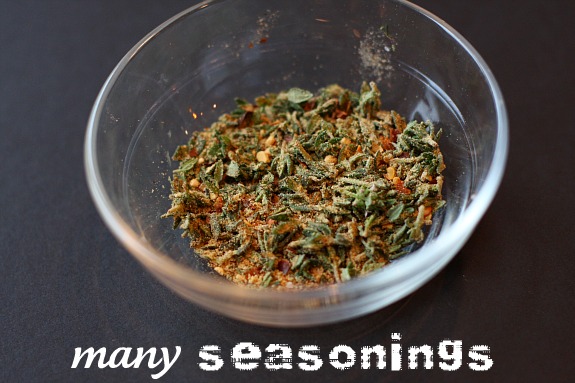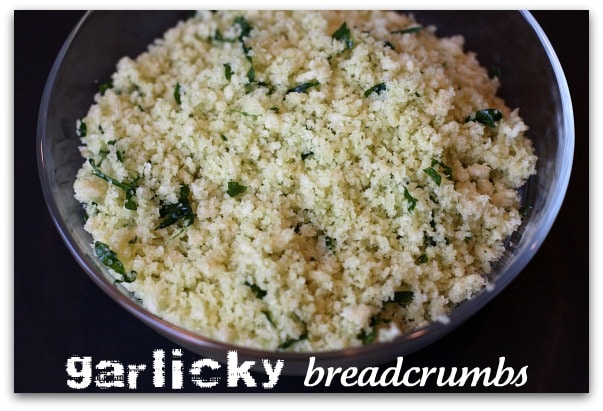 Ah yes, all of these things are essential for a great mac n cheese recipe.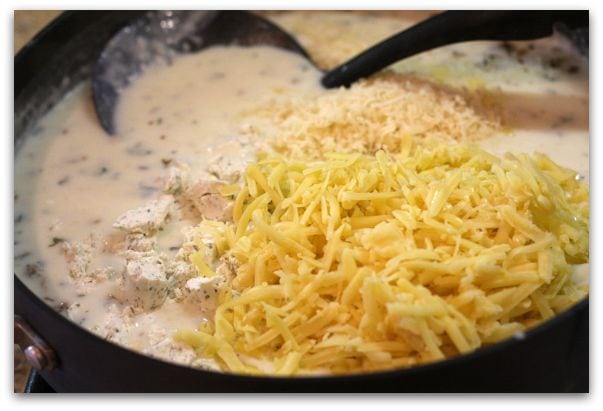 You must begin with a creamy base sauce (this one uses whole milk instead of cream, so it's not quite so insane), and those cheeses melt right into it.


Once that cheesy sauce is all hot and thick and creamy, add in ad dente cooked pasta and a bunch of crispy, cooked bacon.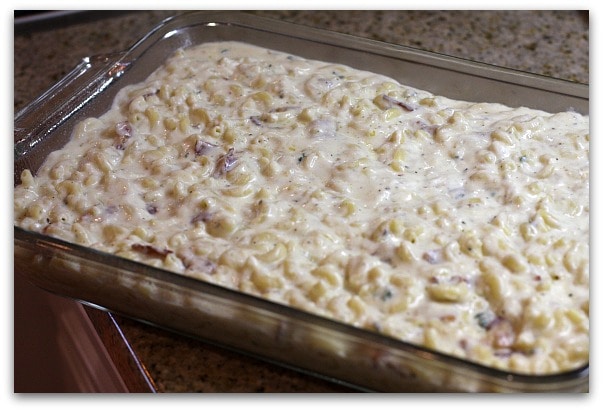 That's it! Then just pour it into a large casserole dish. It'll look a lot like soup at this point. This is why the pasta is only cooked al dente (slightly firm), since it will have the opportunity to soak up more liquid when this bad boy is baked. Sprinkle the whole thing with some extra garlicky, buttered breadcrumbs too.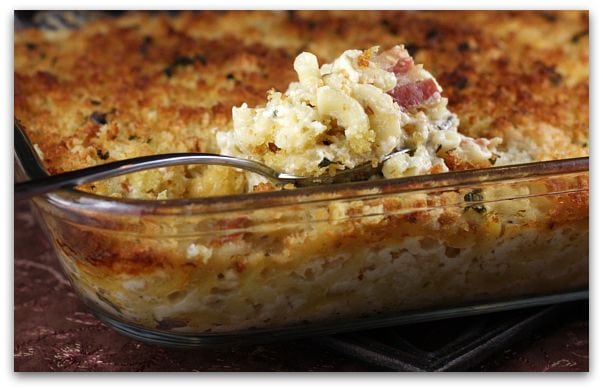 30 minutes later, your Macaroni and Cheese will come out looking all bubbly and toasted like this.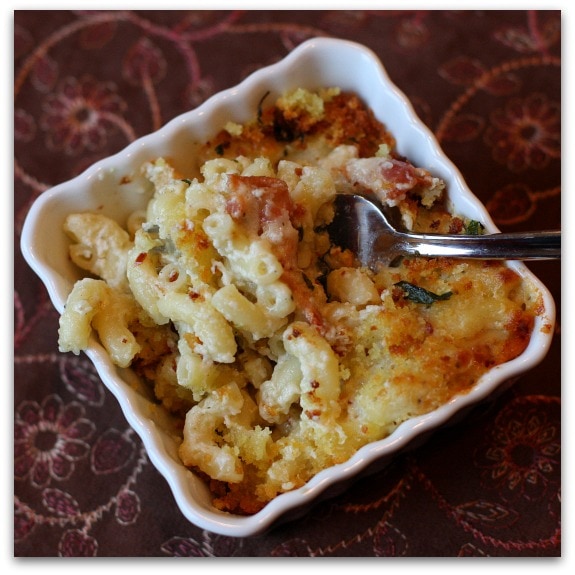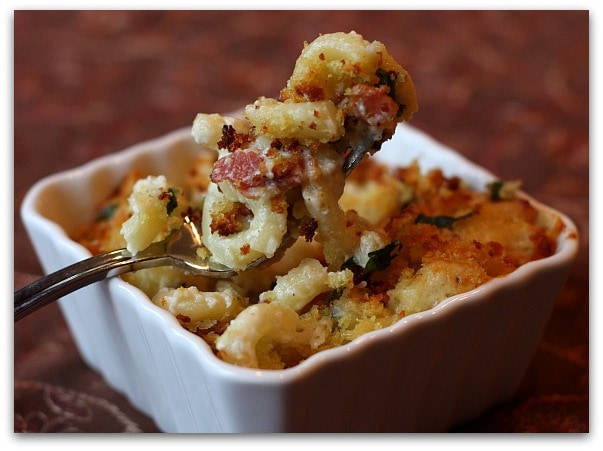 I made an extra ramekin-full of this Mac n Cheese for tasting since I was bringing the big one to a Gourmet Dinner Club party in our neighborhood. Oh yeah. Glad I did. This was (as I mentioned) the best Macaroni and Cheese recipe ever. When this thing was baking, the scent of garlic filled the house. Those garlicky, toasted breadcrumbs were delicious on top, and the garlic didn't overwhelm the dish. The tangy flavors of the goat cheese and the sharp cheddar were excellent choices (thanks to Food Porn Daily for the inspiration), and I loved the addition of fresh thyme and red pepper flakes. And do I need to mention the bacon? That was the icing on the macaroni and cheese, right there… the bacon.
Feedback from the dinner party- this recipe was the "crowd favorite." Our host called the next day to tell us that he was eating Macaroni and Cheese leftovers and that they were "ridiculous" (translation= "out of this world!")
This recipe can be found here: Macaroni and Cheese with Bacon
P.S. If you're looking for a low fat, Weight Watcher-friendly version of Macaroni and Cheese, check today's post on my other blog www.CulinaryCovers.com, where you'll find a much healthier version of this recipe 🙂