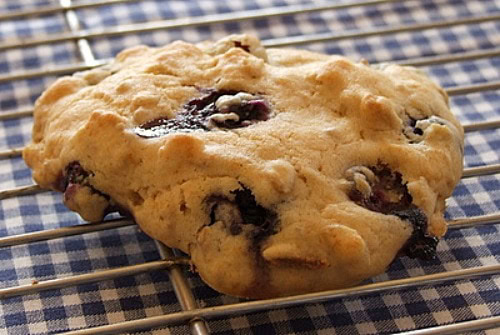 Whole Grain Berry Biscuits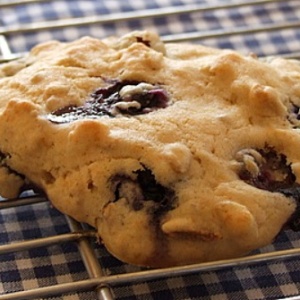 I made these for my young son, hoping he would enjoy a healthy treat. He did, and so did we!
Yield:
6 servings (6 biscuits)
Prep Time: 15 min
Cook Time: 15 min
Ingredients:
1/2 cup all-purpose flour
1/2 cup whole wheat flour
1/4 cup rolled oats
2 Tablespoons whole bran cereal
2 Tablespoons granulated sugar
1 teaspoon baking powder
1/4 teaspoon salt
1/3 cup nonfat milk
1/4 cup water
3 Tablespoons canola oil
1/3 cup fresh or frozen blueberries (thawed)
Directions:
1. Preheat oven to 400°F. Lightly grease a baking sheet.
2. In a medium bowl, whisk together dry ingredients through salt.
3. In a small bowl, combine milk, water and oil. Stir milk mixture into the flour mixture until just combined. Gently stir in the blueberries.
4. Spoon the batter into 6 mounds (about 1/3 cup each) on prepared baking sheet. Bake 15-18 minutes or until lightly browned. If desired, serve with fruit jam.
Nutrition:
Nutritional Information per serving:
Serving size: 1 biscuit
Calories per serving: 180
Fat per serving: 7.37g
Saturated Fat per serving: .57g
Sugar per serving: 6.21g
Fiber per serving: 1.68g
Protein per serving: .27g
Cholesterol per serving: 26mg
Carbohydrates per serving: 32.1g
WW POINTS per serving:
Points Plus Program: 5 Old Points Program: 4