There is nothing better than a melt-in-your-mouth, Flaky Buttermilk Biscuits… topped with a smear of butter and a drizzle of honey.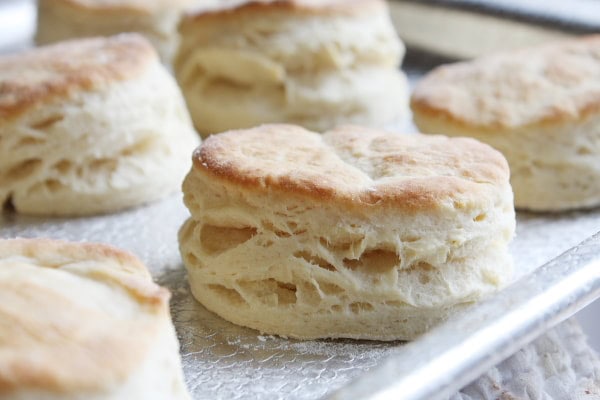 Light and flaky buttermilk biscuits are the kind of biscuits everyone dreams of. They're the kind of biscuits that can be pulled apart in layers, flaking away as each layer pulls apart from another. They're best when eaten warm with a pat of butter placed on top and given a chance to melt into the biscuits. You'll want to eat more than one!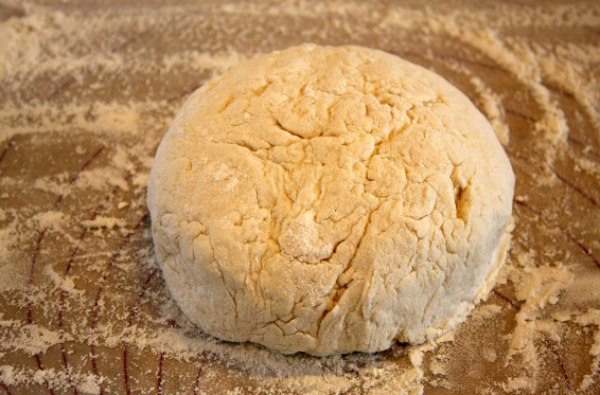 How to make Flaky Buttermilk Biscuits:
The biscuit dough can be either made in the food processor or by hand (I give instructions for both methods in the recipe below). Butter is cut into the dry ingredients and then mixed with buttermilk to create the dough.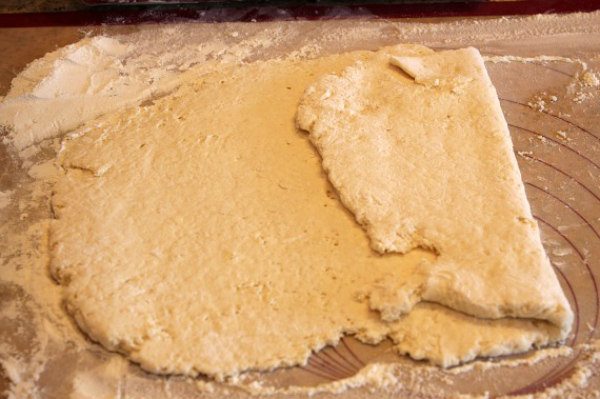 I've made flaky pastry many times by using the dough-folding method so I thought it might be a good idea to try this for the biscuits. The dough is rolled out and then folded into thirds like you'd fold paper to put into an envelope.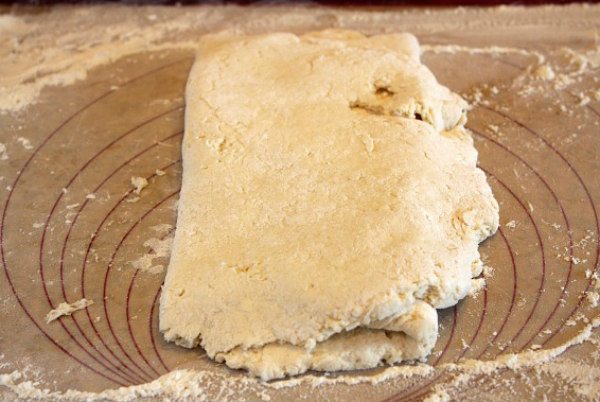 Then it's rolled out again and you repeat the folding.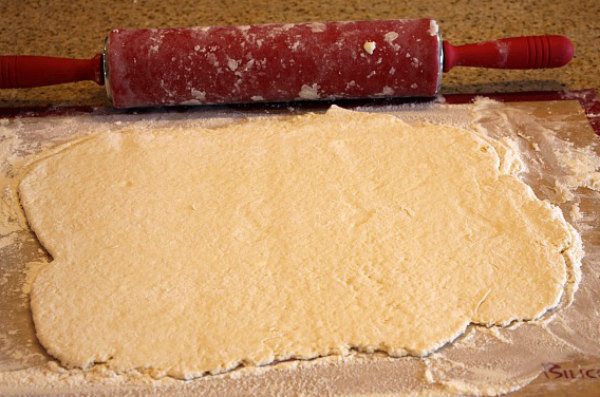 Roll it out one last time.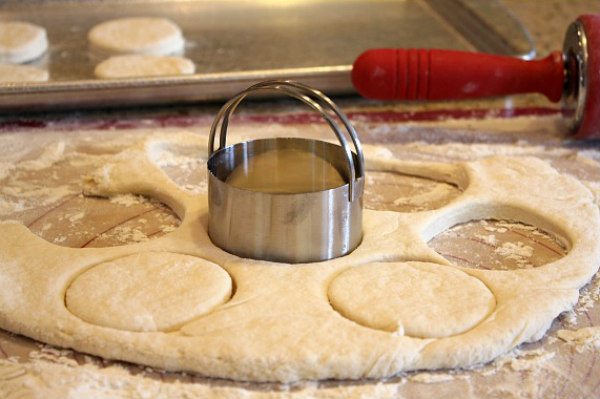 Then you'll punch out your biscuits with a biscuit cutter (or the top of a glass).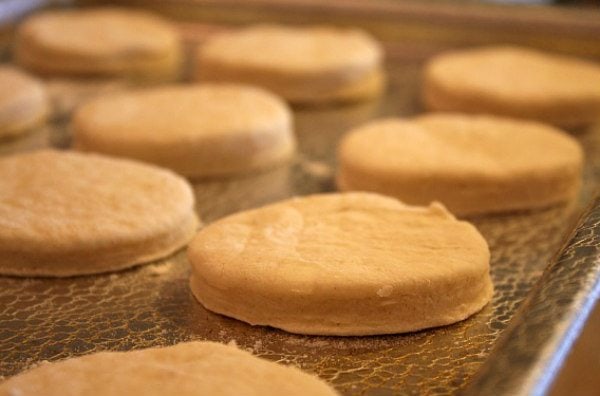 Place the biscuits on a baking sheet, and bake them until they have risen nicely and are golden brown.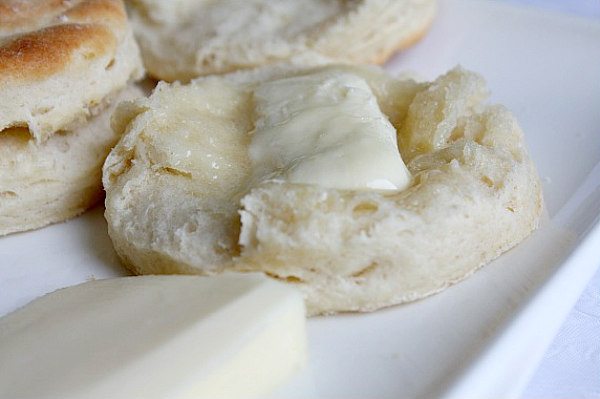 If you eat your Flaky Buttermilk Biscuits right away, you can take advantage of the ease of melting butter and the soft, tender, flaky insides.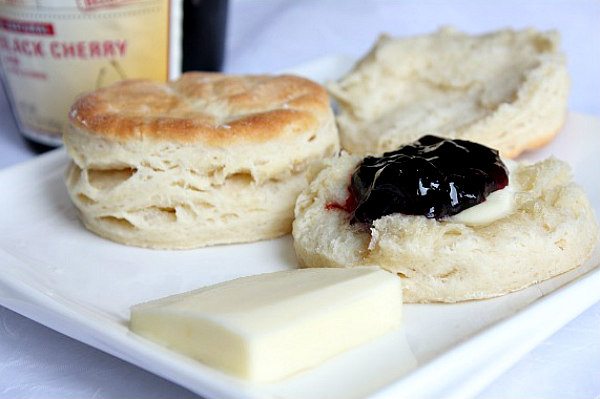 A little dollop of jam or a drizzle of honey completes these perfect little biscuits. And they will turn out light and flaky, just as the name suggests. Enjoy!
Here are a few more recipes using buttermilk you might like to try:
Flaky Buttermilk Biscuits
Recipe Details
Ingredients
2

cups

all purpose flour

2

teaspoons

granulated white sugar

2½

teaspoons

baking powder

½

teaspoon

baking soda

½

teaspoon

salt

4

tablespoons

chilled butter,

cut into pieces

1

cup

buttermilk
Instructions
Preheat the oven to 400 degrees F. Lightly spray a baking pan with nonstick spray (or line with parchment paper).

Mixing with the food processor: Place the flour, sugar, baking powder, baking soda and salt in the bowl of a food processor. Pulse the dry mixture together a few times to blend. Add the butter and continue to pulse until fine crumbs form. Scrape the mixture into a bowl and stir in the buttermilk with a wooden spoon until the dough is mixed together and a little sticky. Mixing by hand: In a large bowl, whisk together the dry ingredients. Add the butter and use a pastry cutter (or use your fingers) to work the butter into the dry mixture and form fine crumbs. Stir in the buttermilk with a wooden spoon until the dough is mixed together and a little sticky.

Turn the dough out onto a floured surface; knead lightly and form into a small round. Roll the dough into a 9x5-inch rectangle (½-inch thick); dust the top of the dough lightly with flour. Fold the dough crosswise into thirds (as if you're folding a piece of paper to slide into an envelope). Re-roll the dough into another 9x5-inch rectangle (½-inch thick). Fold into thirds again; roll into another rectangle. Cut the dough with a 1¾-inch biscuit cutter to form 12 to 14 dough rounds. Gather the scraps and gently pat the dough together again to cut more biscuits.

Place the dough rounds, 1-inch apart, on the prepared baking sheet. Bake for 12 minutes, or until the biscuits are golden brown. Remove the biscuits from the pan; cool 2 minutes on wire racks. Serve warm.
Notes
If the dough seems too sticky, sprinkle a little more flour, as needed, and knead it into the dough.
Nutrition
Serving:
1
biscuit
,
Calories:
107
kcal
,
Carbohydrates:
15
g
,
Protein:
2
g
,
Fat:
4
g
,
Saturated Fat:
2
g
,
Cholesterol:
10
mg
,
Sodium:
170
mg
,
Potassium:
114
mg
,
Fiber:
1
g
,
Sugar:
1
g
,
Vitamin A:
128
IU
,
Calcium:
54
mg
,
Iron:
1
mg