This recipe has been featured in a post on The Recipe Girl blog: Grilled Watermelon Salad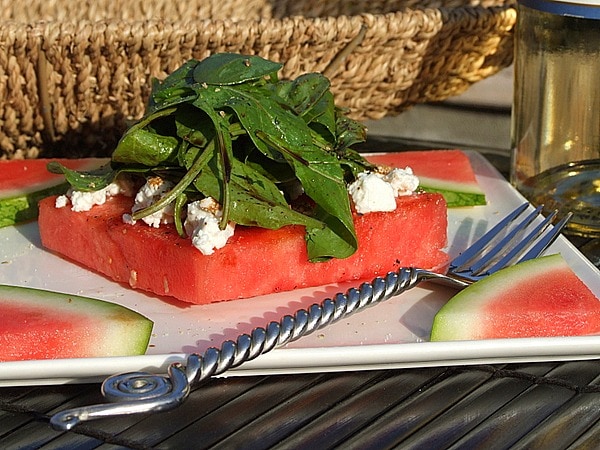 Yield: 8 servings
Prep Time: 25 min
Cook Time: 5 min
Grilled Watermelon Salad
A nice summer salad that's just a little bit different...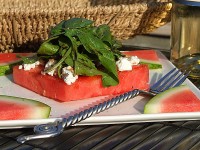 Ingredients:
1 small (5 pound) seedless watermelon, cut into 8 (1-inch-thick) slices
2 Tablespoons olive oil
salt and pepper
2 bunches watercress or arugula, trimmed
2 Tablespoons balsamic vinegar
1 cup crumbled goat or feta cheese
Directions:
1. Preheat grill.
2. Brush watermelon slices with oil. Season with salt and pepper. Grill watermelon 1-2 minutes on each side.
3. In a medium bowl, toss the greens with vinegar. Season with salt and pepper to taste. Set aside.
4. To assemble, sprinkle each grilled watermelon slice with goat cheese. Top with the greens.
Tips:
*Keep the rind on or off for this recipe.
Source: RecipeGirl.com (Adapted from instyle)
2 Responses to "Grilled Watermelon Salad"
Leave a Comment