Eggnog Custard & Desserts 4 Today Cookbook
I've been following Abby Dodge's recipes in Fine Cooking and other magazines for a very long time. It seems like every time I spot a cookie recipe that I want to make, I take a peek at who the recipe author is… and lo-and-behold it's Abigail Johnson Dodge. Abby is a former pastry chef and a baking expert. I respect and admire her greatly, and I appreciate that she takes the time to answer my endless questions about baking that I direct her way on Twitter. One of these days, I'm going to meet this gal 🙂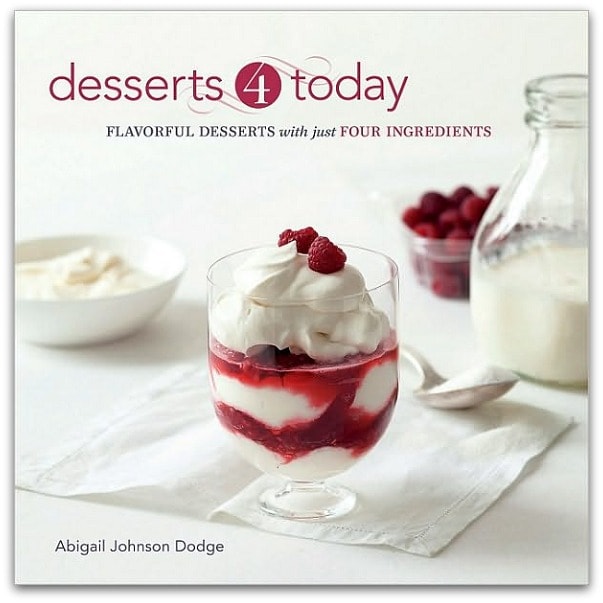 Desserts 4 Today- Flavorful Desserts with just FOUR ingredients, is Abigail Dodge's latest cookbook. It's hard enough for me to think up a recipe to make that has just four ingredients, but Abby managed to come up with a whole cookbook full of dessert recipes- all made with only 4 ingredients! Chapters are divided into cookies, creamy desserts, frozen desserts, fruit desserts and pastry desserts. Abby designed the book to be a straightforward, non-nonsense collection of recipes with tips, hints and variations for every recipe. It's tough to say that you don't have time to make dessert when you've got this book at hand. I gave it a test-drive yesterday, and whipped up Spiked Eggnog Custard in just 5 minutes.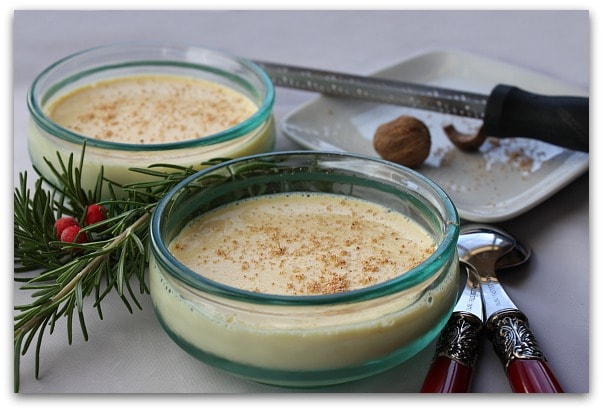 I drool over eggnog and I enjoy custard, so this dessert was a welcomed treat. I loved the fact that I didn't need to do anything fancy, aside from grating a little bit of fresh nutmeg on top. If you're not a fan of booze in your eggnog, Abby suggests a switch-in alternative of vanilla extract in place of the alcohol.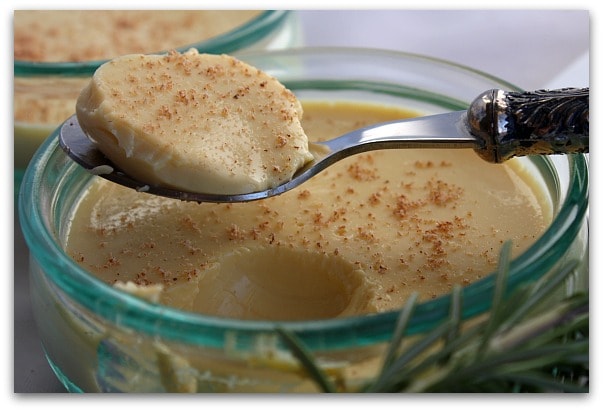 Abby shows you how to make her Peppermint Meringue Kisses (great for holiday baking) in the following instructional video.

Win a copy of Abby Dodge's Desserts 4 Today cookbook by leaving a comment below. Tell me something you might like to bake for the holidays this year. This giveaway is now closed.  Here's the winner- picked via random.org:



The winner is commenter #8: Amanda, who says that she wants to make gingerbread cookies this holiday season! Congrats & thanks to all for entering!
You can purchase the cookbook here: Desserts 4 Today.
The recipe for the custard can be found here: Spiked Eggnog Custard.
165 Responses to "Eggnog Custard & Desserts 4 Today Cookbook"
Leave a Comment