Chicken Fried Pork is a delicious twist on the classic comfort food recipe!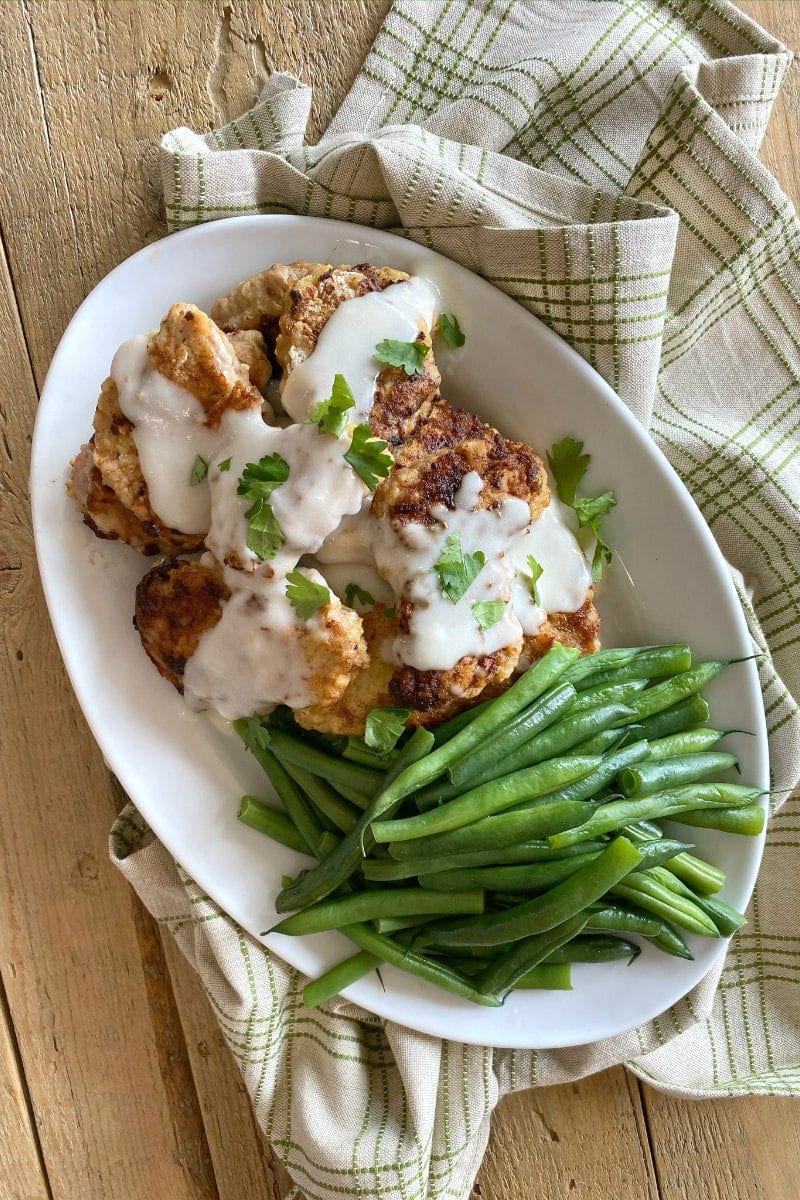 If you've ever had Chicken Fried Steak, then you know how delicious it is. This is a version of Chicken Fried Steak that uses pork instead. And it's all covered in a creamy, white country milk gravy. My family has been loving this Chicken Fried Pork as a quick and easy weeknight meal (which is appreciated during the busy holiday season!)
This is another recipe I've created in partnership with Smithfield for their line of already marinated 100% fresh pork. It's so easy to work with their products because you get to work with pork that already has a base of great flavor. It's conveniently pre-seasoned with no artificial ingredients. There is no extra prep or time needed to marinate the pork because it's already done! You should be able to prepare this dinner in less than 30 minutes.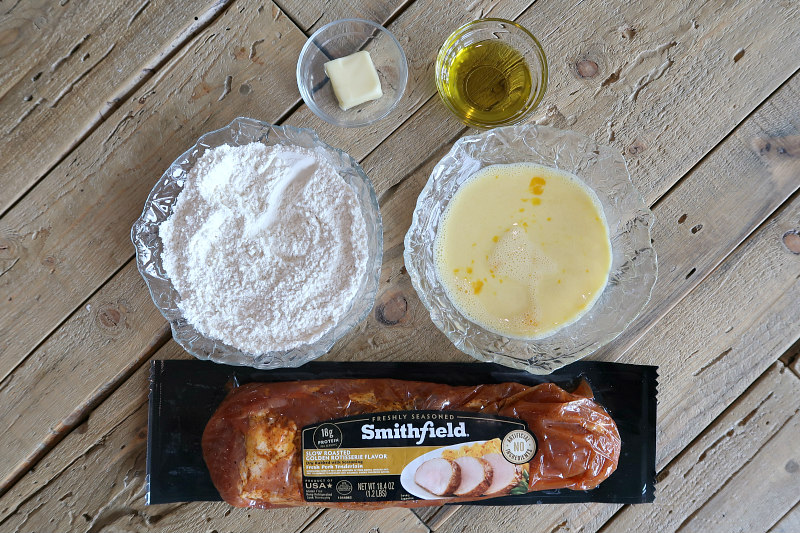 How to make Chicken Fried Pork:
You'll need an already-marinated Smithfield pork tenderloin (I use the Slow Roasted Golden Rotisserie flavor), flour, egg, milk, butter and oil. There are no spices needed at all. The pork is already well-seasoned because it's pre-marinated with a lot of great flavor! In a large skillet, the butter and oil are heated until bubbling. Slices of the pork are dipped in egg and flour and then fried in the pan until golden brown and has a crispy coating.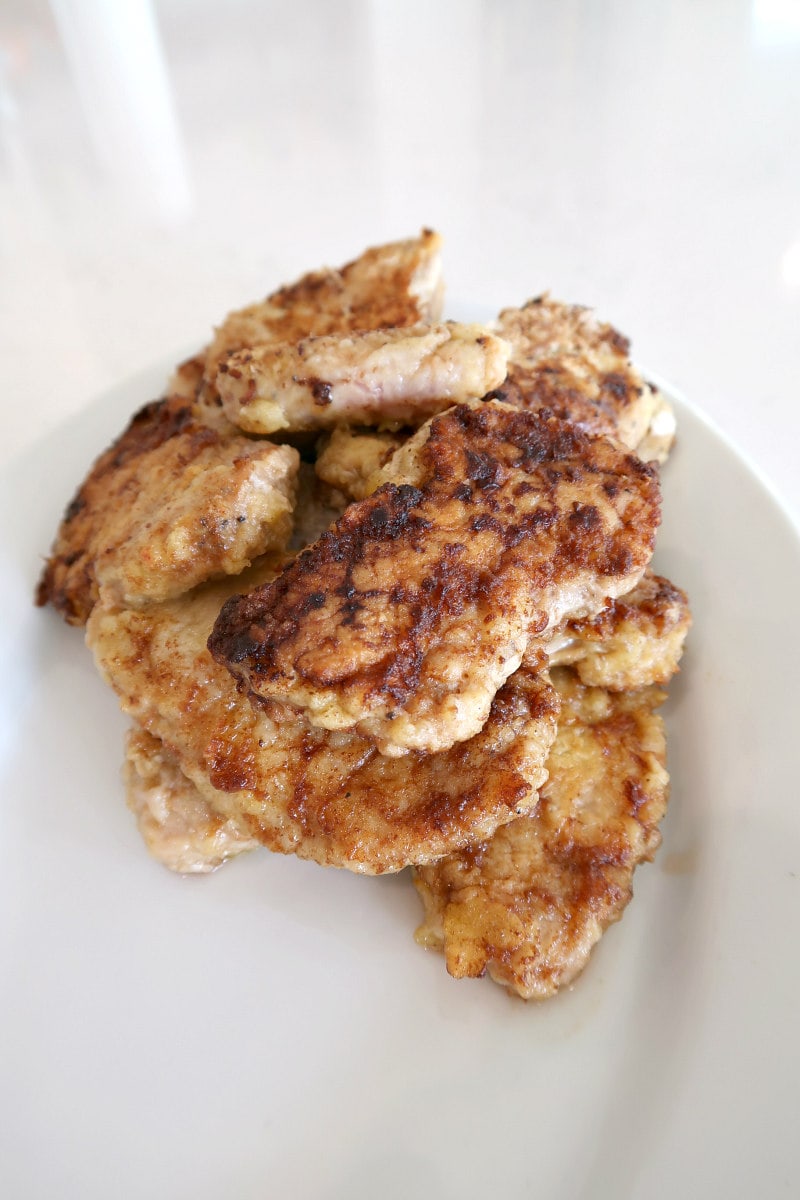 Why is it called Chicken Fried Pork if there is no chicken in the recipe?
This is a common question about Chicken Fried Steak too (which is made with beef). It's called Chicken Fried Pork because the pork is battered, dipped and fried just like you would classically fry chicken in a skillet.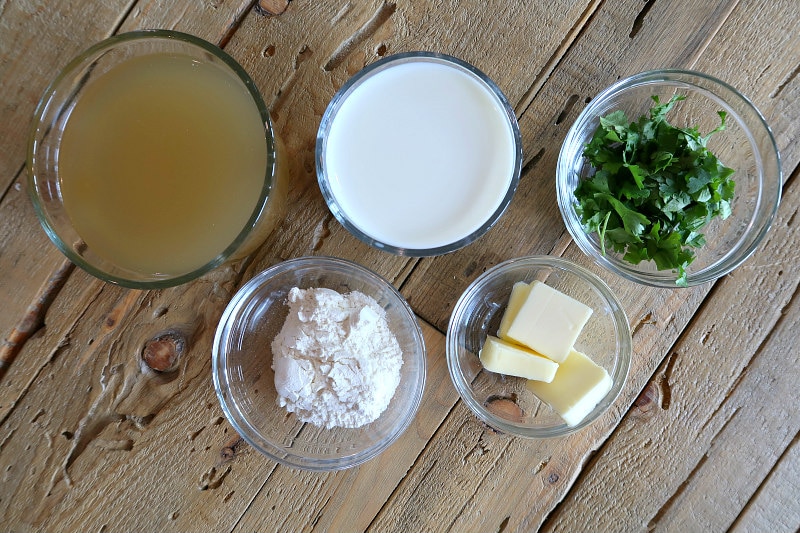 White Country Milk Gravy
This is super simple to make in a matter of minutes. You'll melt butter in a saucepan and whisk in the flour. Then you'll whisk in chicken broth and stir until thickened. Finally you'll whisk in the milk. The result is a delicious gravy! You can add a little salt and/or pepper, if you'd like… but I prefer it as it is since the Chicken Fried Pork has so much flavor.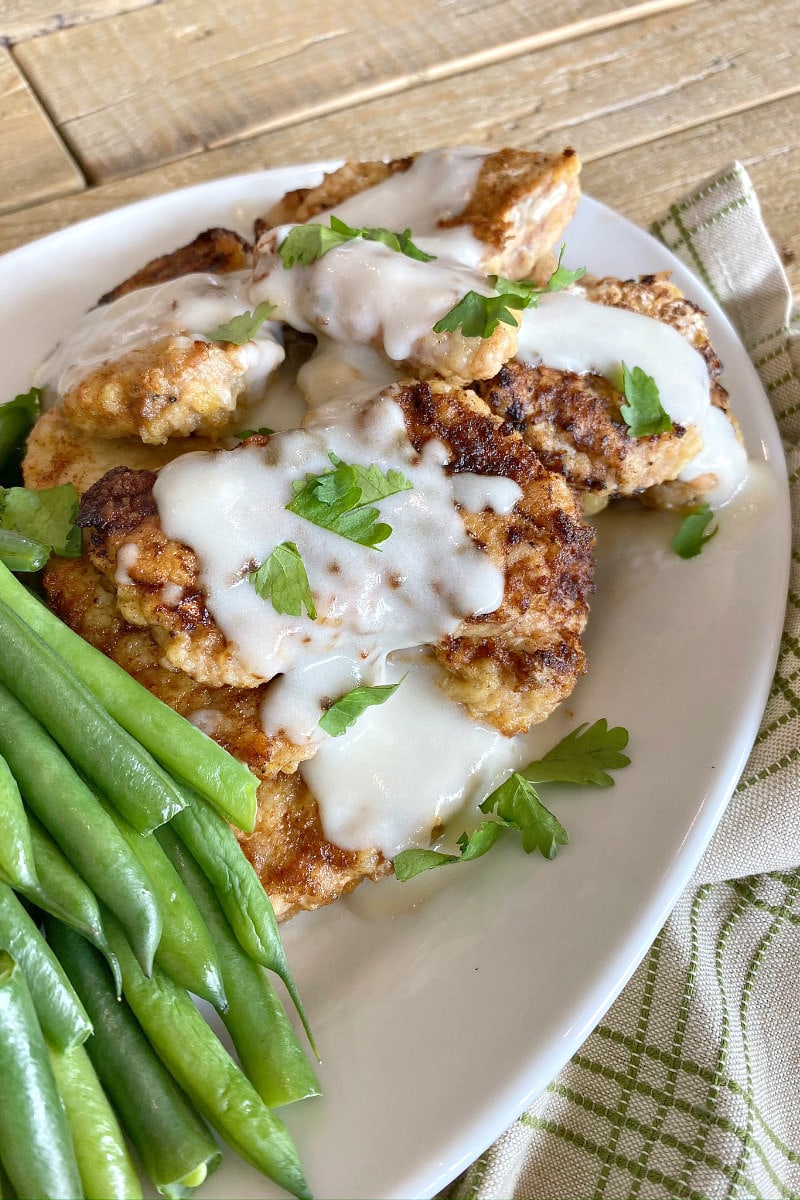 Drizzle the white gravy over your Chicken Fried Pork and garnish with a little fresh parsley. This is our new favorite family meal!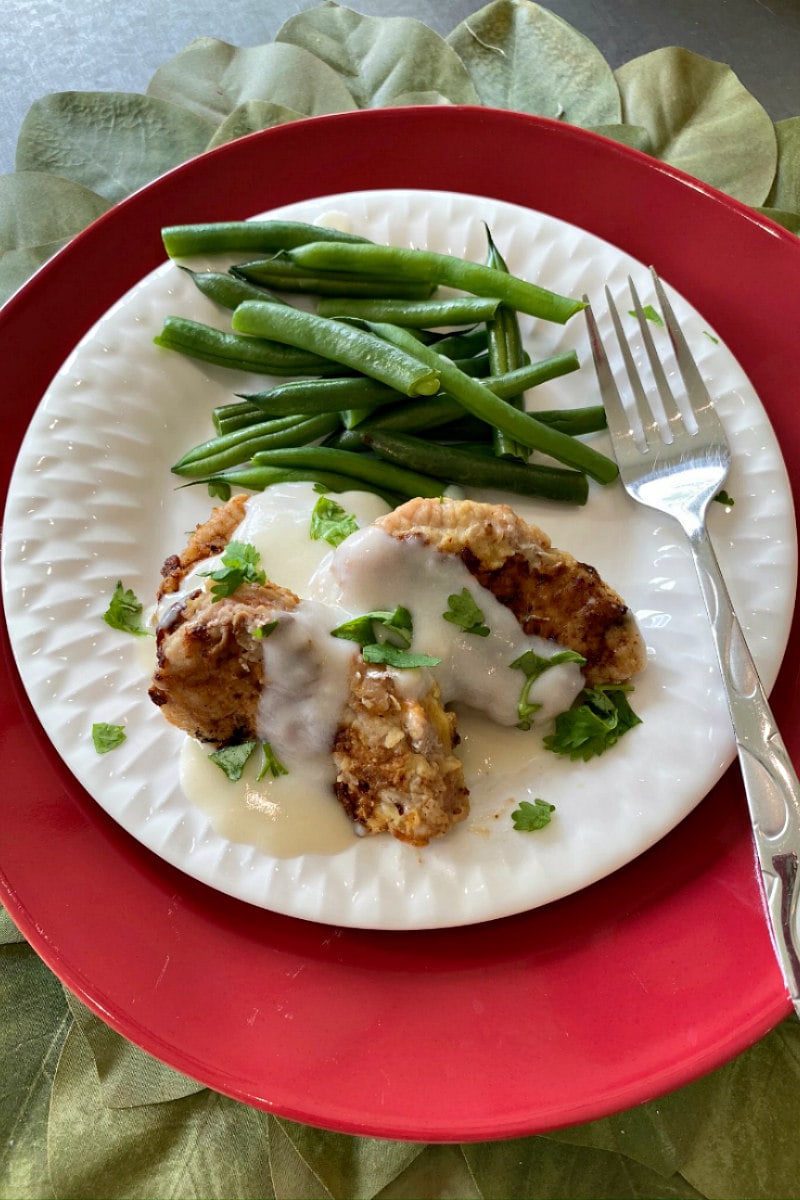 Smithfield marinated pork is available in assorted flavors and in a wide variety of fresh cuts. You can find it at select grocery stores and retailers nationwide, including Walmart, ShopRite, Publix and Albertsons/Safeway. For more product information and recipe inspiration, visit www.Smithfield.com.
Here are a few more recipes using pork:
Chicken Fried Pork
A twist on the classic favorite!
Ingredients
GRAVY:
3

tablespoons

butter

4

tablespoons

all purpose flour

1 1/2

cups

low sodium chicken broth

1

cup

whole milk
PORK:
2

tablespoons

olive oil

1

tablespoon

butter

3/4

cup

all purpose flour

1

large

egg

1/4

cup

whole milk

18.4

ounces

Smithfield Slow Roasted Golden Rotisserie Marinated Fresh Pork Tenderloin,

cut into 1/2-inch slices
Instructions
PREPARE THE GRAVY:
Melt the butter in a medium saucepan over medium heat. Whisk in the flour and cook until golden (a minute or two). Slowly whisk in the chicken broth and continue cooking until thickened. Whisk in the milk until smooth and continue to heat until it has thickened a bit more. Turn off the heat and set aside while you prepare the pork.
PREPARE THE PORK:
Heat the olive oil and butter in a large nonstick skillet over medium heat until ripples begin to form.

While the pan is heating, put flour in one bowl. Whisk together the egg and milk in a second bowl.

Dredge the pork slices in the egg batter and then dip in the flour to coat. Add the coated slices to the skillet. Cook for about 3 minutes, until golden brown. Flip the pork and continue to cook for a few more minutes until golden on the other side (and cooked through).

Serve the chicken fried pork with gravy drizzled on top.