Feeling rather down and depressed a few days ago, I found myself wandering into the pantry and opening a rather snugly sealed jar of Nutella. I slid a spoon out of the silverware drawer and dipped it into the jar, coming away with a generous teaspoonful of the creamy chocolate-hazelnut spread. Eating it plain and simply, my spirits began to lift. So I dug in for another spoonful and enjoyed that one too. Down and out no more, I came to the conclusion that Nutella has secret healing powers… and it tastes better than anything you'll find in your medicine cabinet 🙂
These cookies will also cheer you up: Chocolate- Nutella Thumbprint Cookies.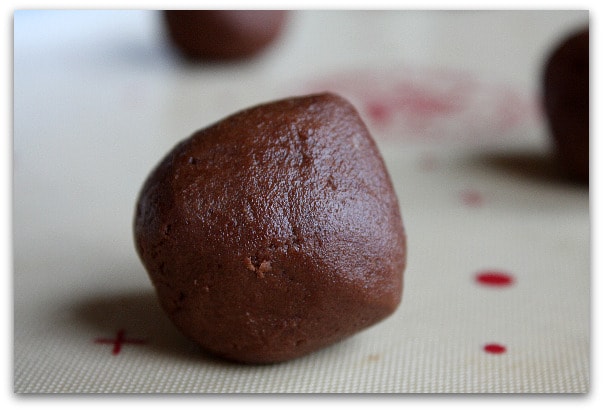 They're a simple chocolate cookie dough (no chill needed)- rolled into balls and imprinted with your thumb.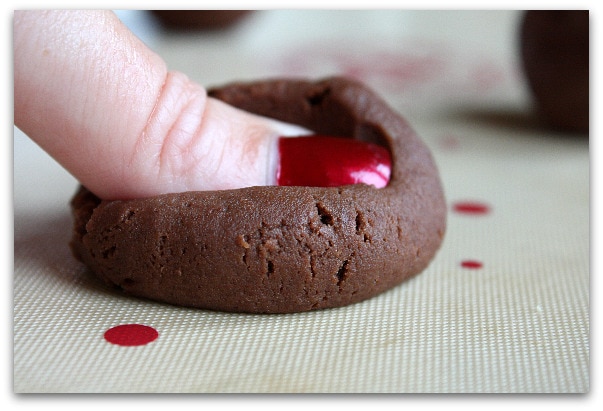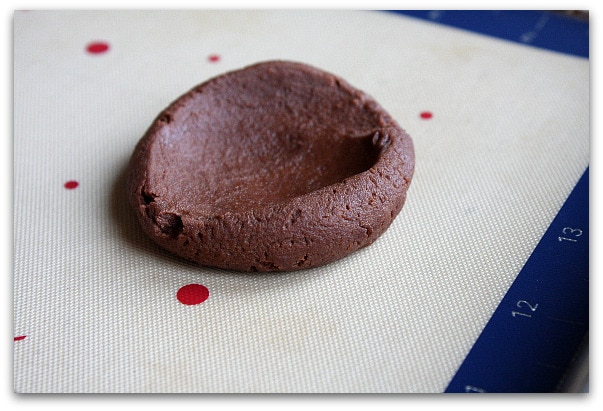 Once they're baked, let them cool a bit. Then you can get to work filling the cookies with Nutella- either spooning it in or using a small scoop.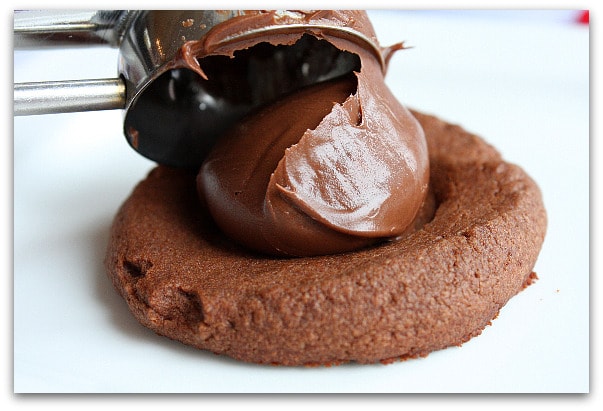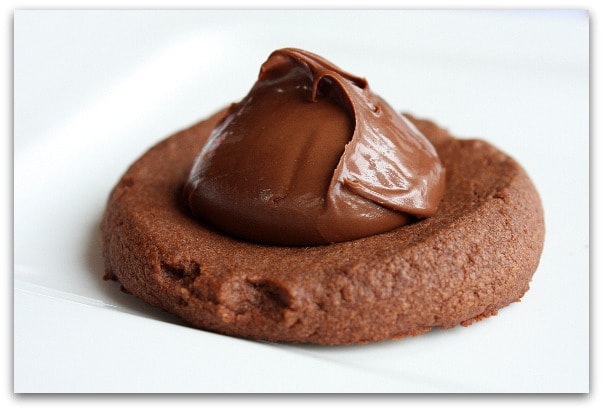 Use the spoon/scoop to wiggle the Nutella into place inside the cookie so it looks all swirly and creamy and yummy.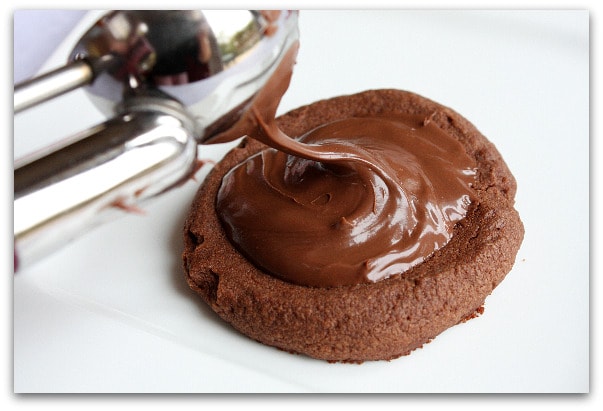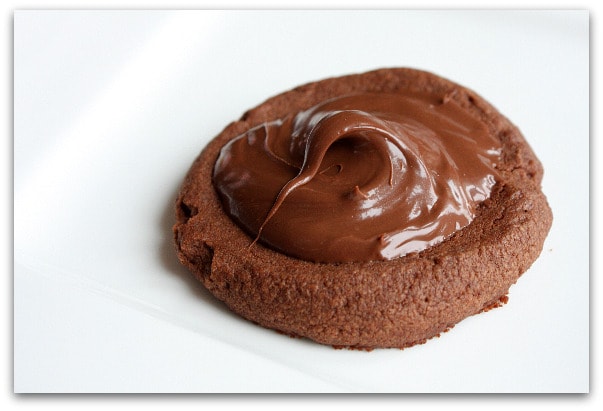 See, you feel better already… don't you? Note to self… and to others:  Only utilize Nutella for healing powers every once in a while. I think that's self-explanatory 🙂
This recipe can be found here: Nutella Thumbprint Cookies