Everyone should have an easy pizza dough recipe… one that's easy to work with and make ahead, isn't too fussy to roll out, and bakes up perfectly no matter what you decide to put on it. That's this one: Easy Pizza Dough.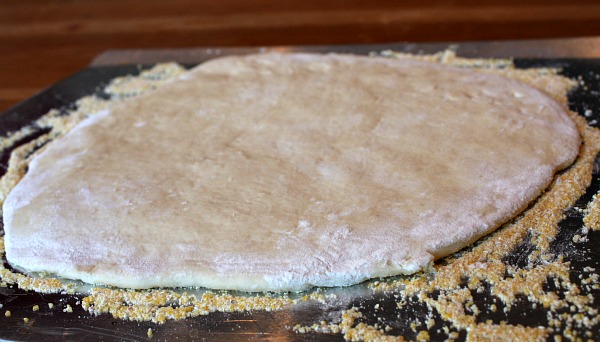 A basic pizza sauce recipe should be at hand too… one that can be made to be either be chunky or smooth, and one that has a handful of simple ingredients: Basic Pizza Sauce.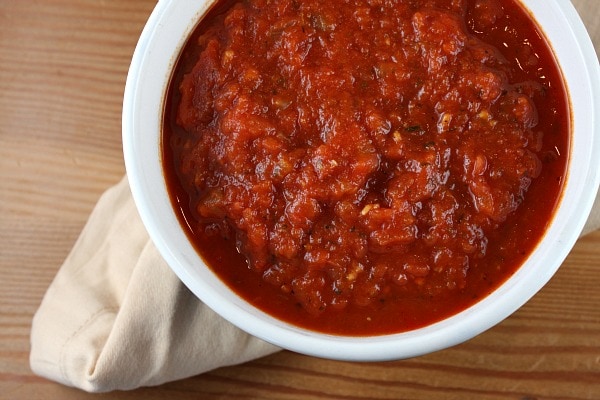 With those two recipes under your belt, you can conquer the world! Well… maybe not. But at least you can make a pizza. Pepperoni Pizza is a good one to start with.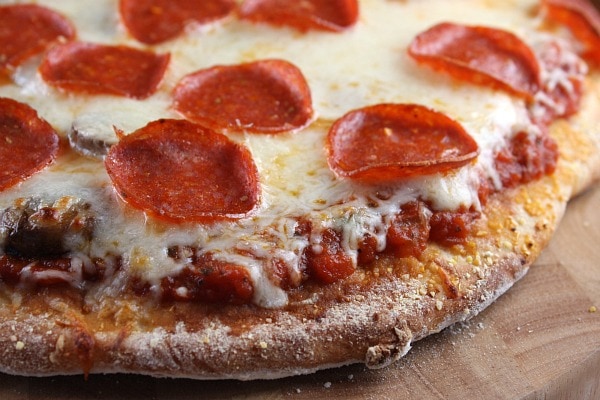 This pepperoni pizza recipe is a no-frills, nothing-fancy-added kind of recipe… sauce, mozzarella, Parmesan and pepperoni. I did sneak some mushrooms underneath the cheeses in the pizza. My husband and I dig mushrooms a lot… and I'd put them in everything if I could… but since my little RecipeBoy cringes at the mere sight of them, I need to make all attempts to hide mushrooms in my recipes.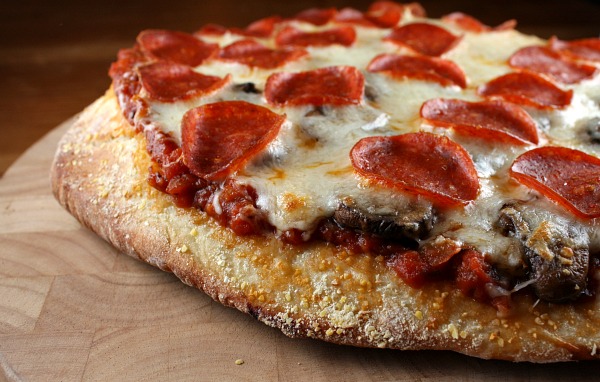 It worked… the mushrooms were easily hidden underneath a layer of melted cheese!  You can see from the photographs that the crust isn't wimpy.  It's a thicker, sturdy crust that holds the toppings well.  This pizza got a big thumbs up from the family.  The recipes are based on those I found in an older Cooking Light, so you can feel good that they were created with healthy eating in mind 🙂
These recipes can be found here: