Here's a totally quick and easy homemade pizza recipe:  Garlic Chicken Dijon Pizza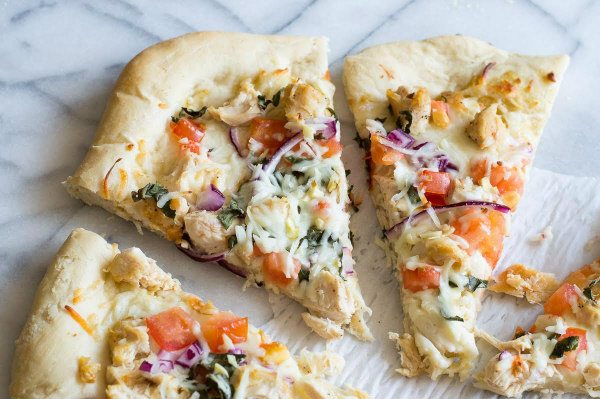 This pizza recipe is super simple and family friendly for a quick weeknight meal or Friday night pizza night.
Start with a ball of dough and the rest of the recipe is a breeze.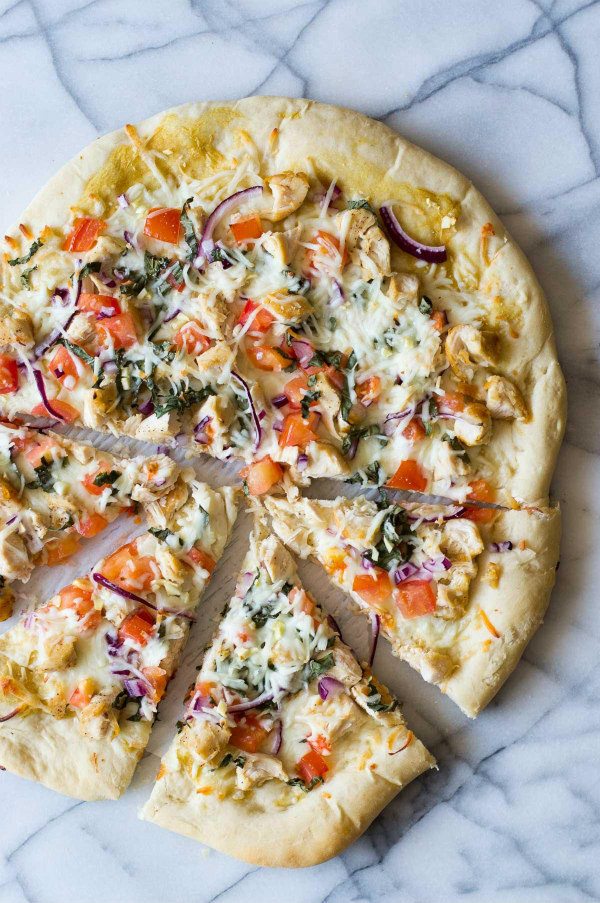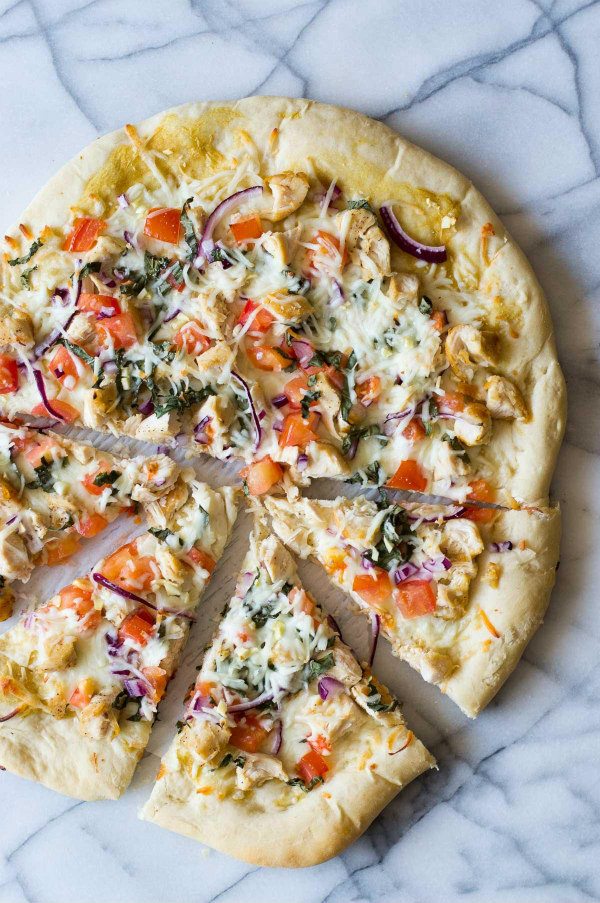 The garlic and dijon flavor is a unique twist on pizza- no marinara sauce needed!  It's gourmet but simple.
Consider it for dinner, football watching days and parties.  Everyone will love this pizza- it's a big hit!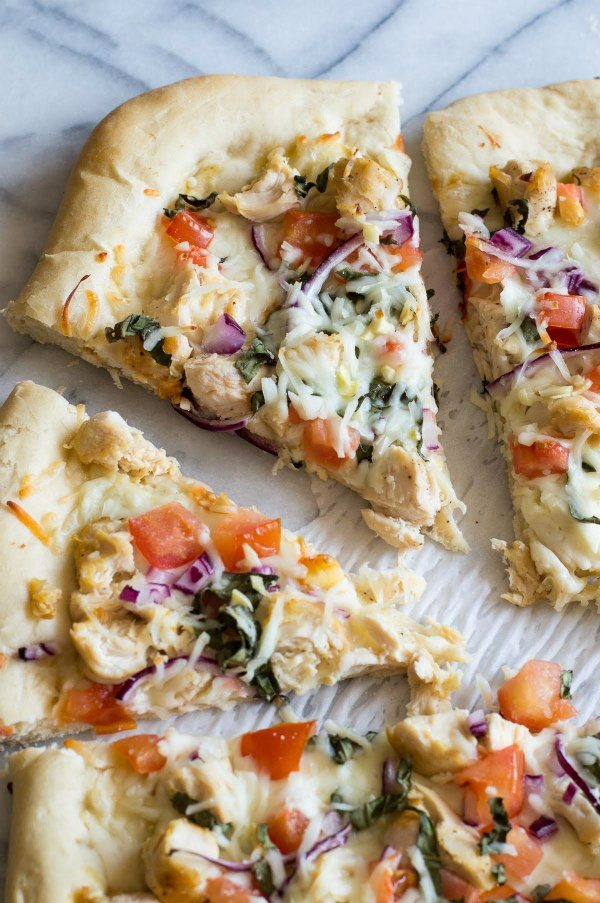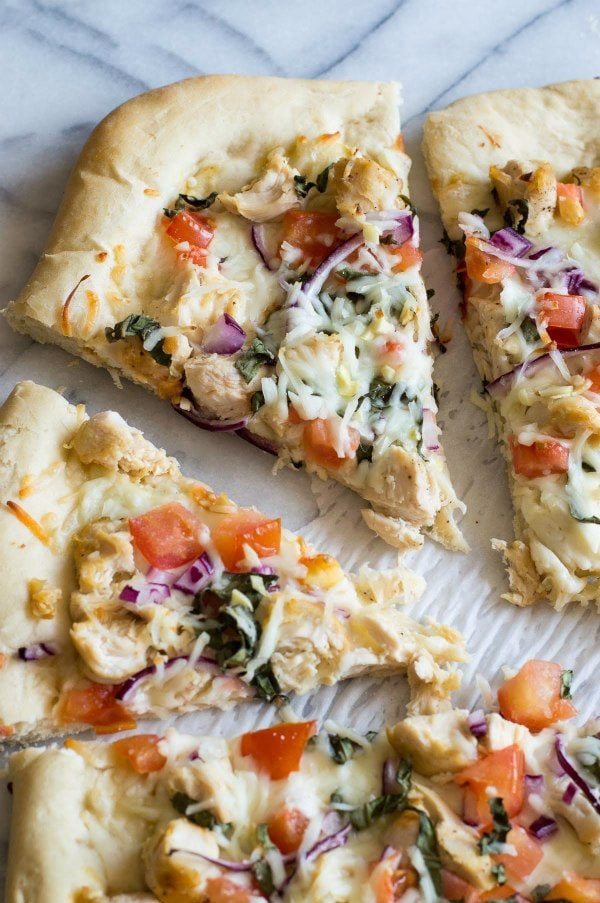 Garlic Chicken Dijon Pizza
Yield:
4 servings
Prep Time: 15 minutes
Cook Time: 12 minutes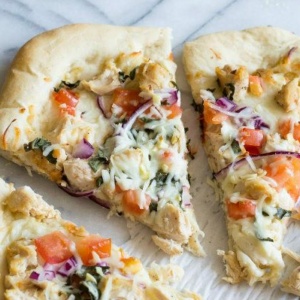 Ingredients:

One ball of pizza dough
2 tablespoons Dijon mustard
1 1/4 cups mozzarella cheese, shredded
1 cup cooked chicken, diced about 1/2-inch cubes
2 to 3 cloves garlic, minced
1/2 cup red onions, chopped
10 to 12 fresh basil leaves, finely chopped
1/2 large tomato, diced about 1/2-inch cubes
2 tablespoons Parmesan cheese, grated

Instructions:

Preheat oven to 400 degrees F.
Roll dough into a circle and move onto parchment paper or pizza stone (no cookie sheet). Spread Dijon evenly on the dough, leaving a 1-inch edge. Add mozzarella cheese. Top with chunked chicken. Spread evenly minced garlic, onion, basil and tomatoes. Sprinkle with Parmesan cheese.
Place pizza on middle or top rack of oven. Bake 9 to 13 minutes until the cheese is fully melted and the crust is golden.
Cool for a few minutes, then slice and enjoy!
SOURCE: RecipeGirl.com