Here's the story of the Prize Winning Pie Contest Recipes!
Our community held it's annual Fall Harvest Festival this past weekend.  It's our attempt to experience a bit of what autumn is like in most parts of the country… caramel apple-making stands, displaced hay bales, & store-bought scarecrows, all set up on a village green and packed with folks clad in summery attire and lathered with sunscreen (because it's still very much like summer around here).  Kids had fun with horse-pulled hay rides, hoola hooping, cupcake decorating, sack races, face painting, pie eating contest and giant climbing apparatus.  (My son won the pie eating contest, by the way… sure does make me proud that my son can inhale a piece of apple pie more quickly than all of the other children in his age group).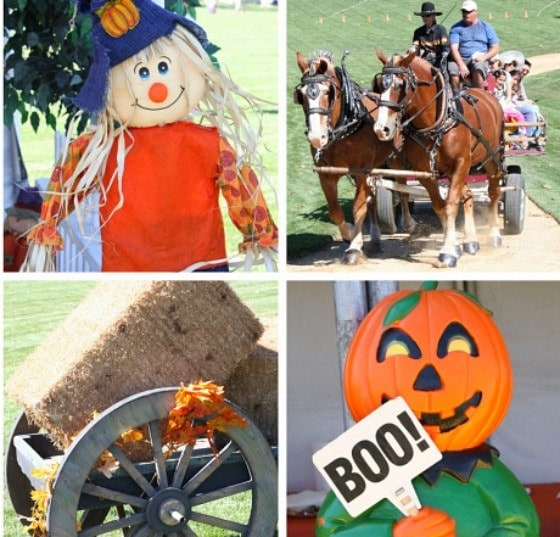 Adults enjoyed the obvious… Oktoberfest beer & wine garden, pie and chili tasting.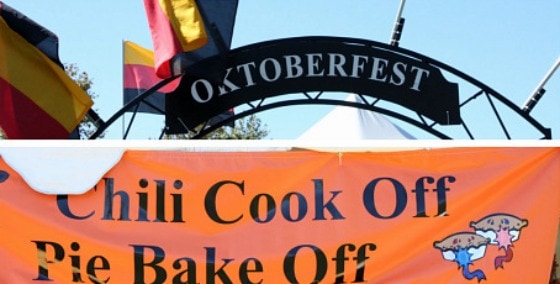 Of course I had to enter the pie contest, and I encouraged my son to enter too.  There were two categories:  Fruit Pies and Non-Fruit Pies & Tarts.  I entered both categories, and I was a little worried that my son and I would be competing in the same category… wasn't quite sure how things would play out if I placed higher than him.  Not to worry- the kid outperformed me!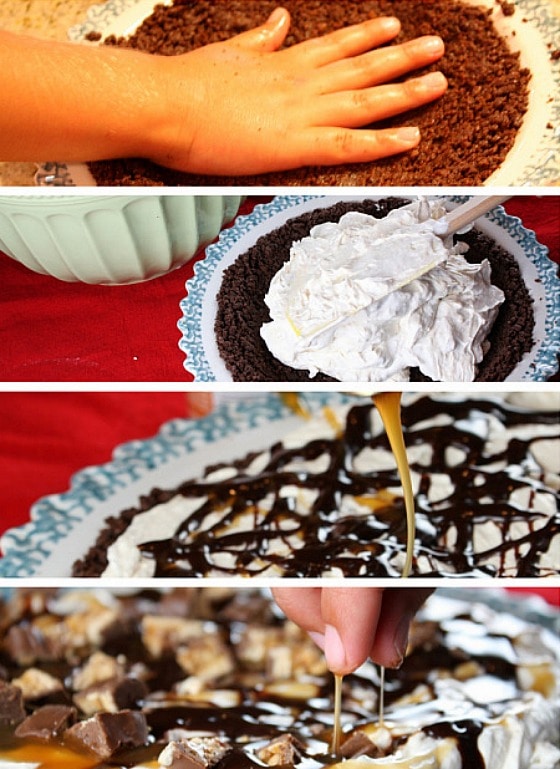 He made his favorite:  Snicker's Bar Pie.  This pie won a blue ribbon at the San Diego County Fair a couple of years back when my son entered it there.  This time he got a second place prize with it.  He was beyond excited… and I'm not sure if it was because he got 2nd place (or because he beat ME!)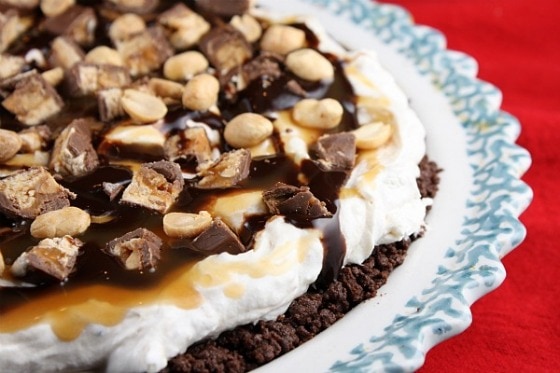 I heard tasters raving about it at the festival.  It's rich, and it's GOOD.  And yes, it's as fattening as you're thinking it is.
Since the world is full of chocolate lovers, I thought I'd enter a chocolate tart:  Chocolate Glazed Chocolate Tart.  I piped some whipped cream onto the edges & stuck candy corn in there to make it look festive for fall.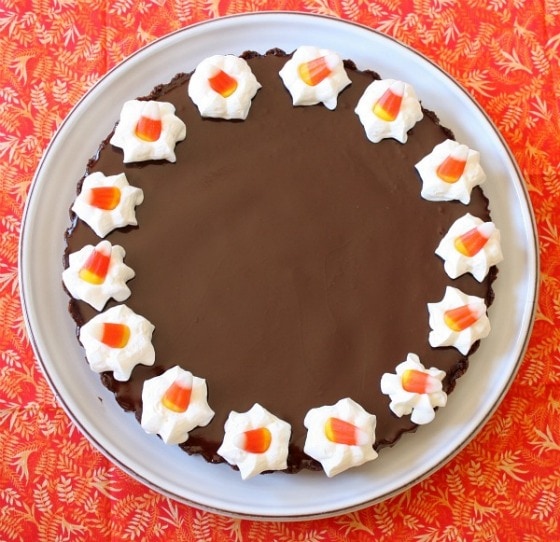 It earned me a 3rd place prize.  I did get to taste it.  It was very good and very rich, and I'd warn that this one is reserved for true chocolate fanatics only.
I also entered a pie into the fruit pie category:  Deep Dish Dulce de Leche Apple Pie .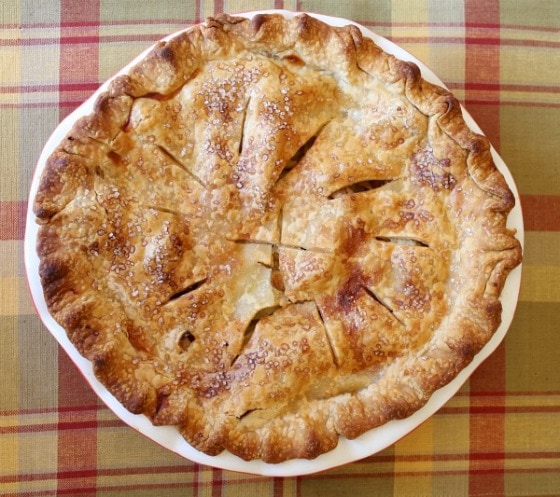 I wish you could see the inside of it, but of course I had to deliver the pie perfect and uncut (don't they know I'm a food blogger???!)  Picture spiced up apples tossed in sticky dulce de leche… oh Lordy!  I thought it might be  a winner but when I showed up to drop my pie off, I ran into a woman who teaches baking classes… dropping off her cherry pie.  Surely I wouldn't have a chance against a pro like her, right?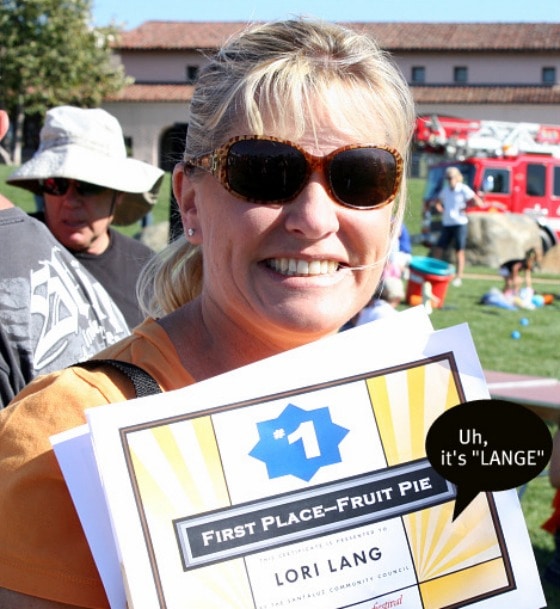 The judges must have liked mine best- First Place Prize!  It was really fun to take the top prize, but it would have been nice if they spelled my name correctly 😉  We won a bunch of local restaurant gift certificates with our wins.  It was all for fun.  And there's absolutely zero pressure being known as "RecipeGirl" in our community (excuse me while I roll my eyes).  Imagine the embarrassment if I hadn't placed at all?
Recipes can be found by clicking on titles below: