This recipe has been featured in a post on The Recipe Girl blog: Cuban Dinner Party Menu.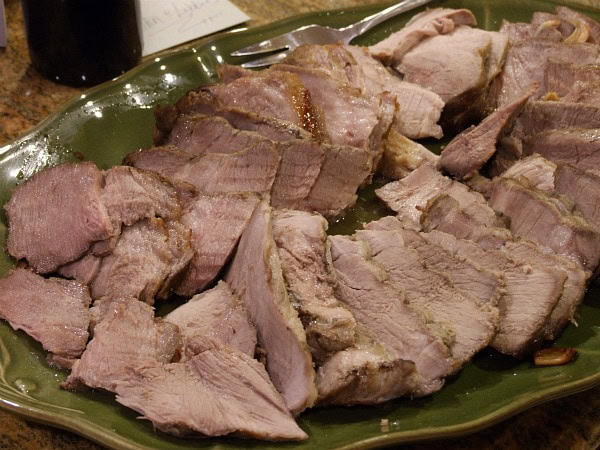 Sangria Roasted Pork
Brining this roast turns out an incredibly moist meat.
Prep Time: 20 min + brining time
Cook Time: 3 hrs, 30 min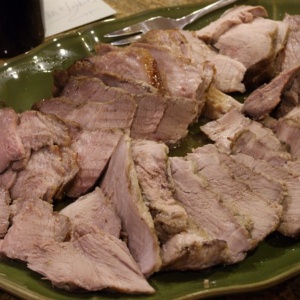 Ingredients:

1 1/2 cups kosher salt
3 sticks cinnamon
1 Tablespoon whole cloves
1/2 teaspoon ground allspice
4 cups orange juice
1/2 cup red wine
1/4 cup chopped fresh, peeled ginger
2 medium Granny Smith apples, sliced
1 medium orange, sliced
8 pound bone-in pork shoulder roast (also called a "picnic roast")

Instructions:

1. Bring all ingredients (except pork) to a boil in an 8-quart stock pot with 1 gallon plus 1 quart water. Remove from heat, and cool brine completely. Submerge pork in 10 cups of brine plus solids; cover and chill 12 to 24 hours.

2. Preheat oven to 325°F. Rinse pork, and place on wire rack in a roasting pan. Cover with foil, and bake 2 hours; uncover and bake for an additional 1 to 2 hours or until meat thermometer inserted into thickest portion registers 160°F. Tent with aluminum foil, and let stand 30 minutes at room temperature before slicing and serving.