I don't have the privilege of hosting Thanksgiving this year (yippee!  Hallelulah! and Phew!, right?).  Actually, I don't really feel that way at all.  I enjoy hosting.  Being in control of the menu means I get to include all of my Thanksgiving favorites, and it's an opportunity to rescue my ginormous dining room table from collecting dust.  My family enjoys the week of leftovers following Thanksgiving (something you don't get at all when you're not hosting).  The current cover (Nov. 2009) of Martha Stewart Living inspired me, so I whipped up a mini-Thanksgiving recently just for us.   I used Martha's recipes for Spice-Rubbed Roast Turkey (which I reviewed on my other site) and Shiitake Mushroom Stuffing.  I'll show you how to make the stuffing in this post. 
Some folks are perfectly happy with the stuffing-in-a-box sort of stuffing.  Ewww.  If you've ever had truly homemade stuffing, you might think twice about making it from a box again.  It's that good.
Here's the How-To for Shiitake Mushroom Stuffing: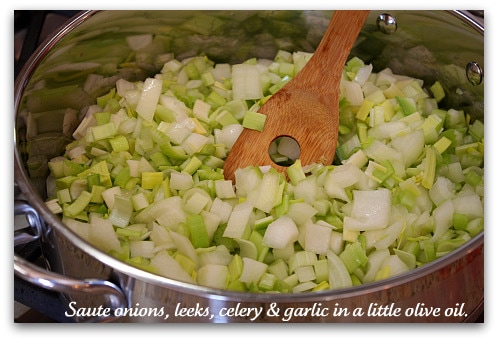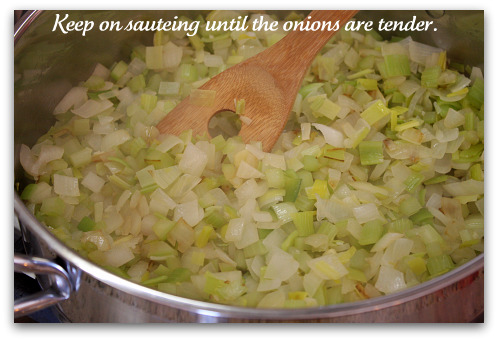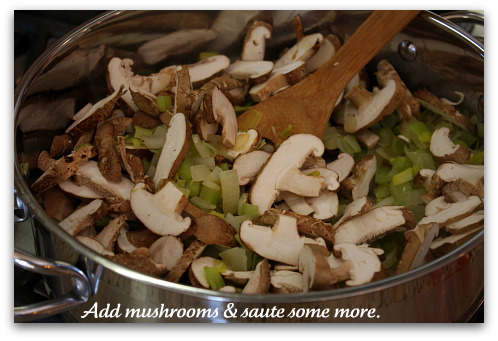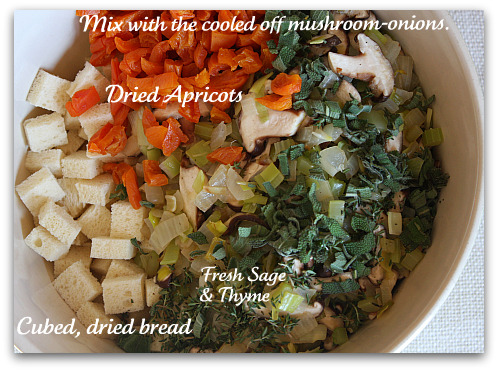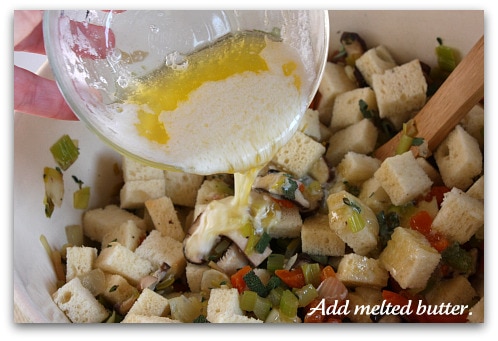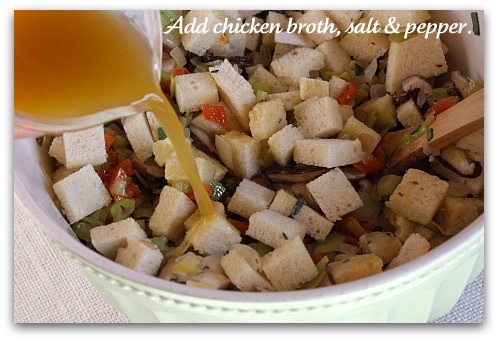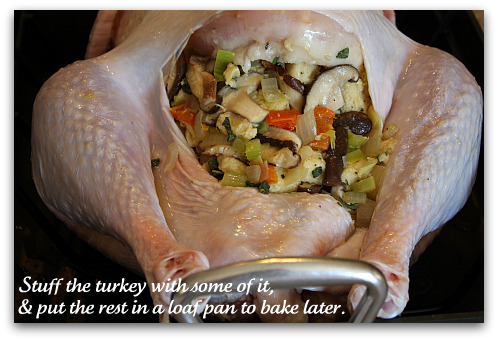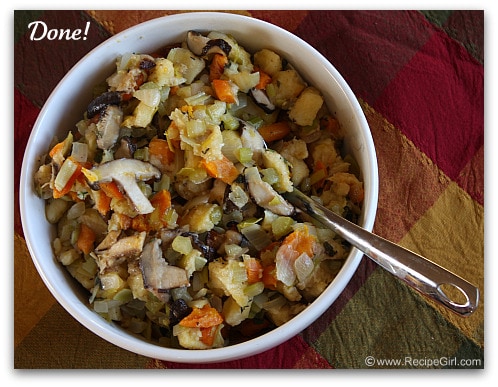 We loooooved this stuffing recipe!  The apricots are the real change here- they add a little bit of sweetness to each bite that you don't normally find in stuffing.  My 8 year old liked the stuffing too (but unfortunately he picked out the mushrooms… if he can see 'em, he'll pick 'em out!)  The shiitakes are fabulous in there if you're a lover of mushrooms (I'm sure you can sub another kind of mushroom if you have a favorite).  My shiitakes and leeks came from Specialty Produce (San Diego's local produce warehouse wonderland!) 
This recipe can be found HERE.
—————————————————————————
Other stuffing recipes you might like from the blogs:
Dressing with Apples, Bacon & Caramelized Onions by RecipeGirl
Portabella Stuffing by RecipeGirl
Sourdough Stuffing with Apples & Bacon by Pinch My Salt
Mom's Stuffing by Green Lite Bites