Crazy good: Shrimp Mezcal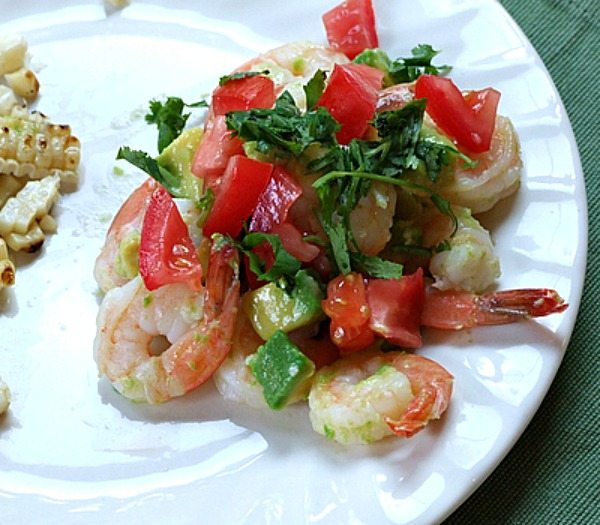 Shrimp Mezcal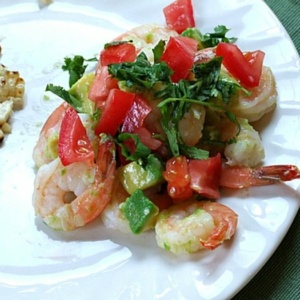 Also great served over rice or pasta!
Yield:
Serves 4
Prep Time: 15 min
Cook Time: 8 min
Ingredients:
1 pound medium shrimp, peeled and de-veined
4 tablespoons butter
1 teaspoon minced garlic
1 ounce Mezcal or tequila
1 medium ripe avocados, peeled and diced
1 medium limes, juiced
1 teaspoon green tabasco sauce
2 medium tomatoes, chopped
1/4 cup chopped fresh cilantro
Directions:
1. Sauté shrimp in butter for 1 minute. Add garlic and tequila and ignite with a match. As flame burns down, add remaining ingredients. Simmer 3 minutes, or until shrimp is pink.
2. Serve garnished with tomatoes and cilantro. Serve immediately.
More tequila shrimp recipes you might enjoy:
Tequila Shrimp Ceviche by We Are Not Martha
Tequila-Lime Shrimp Tacos by RecipeGirl
Citrus- Tequila Shrimp Skewers by White on Rice Couple