A beautiful swordfish grilling recipe:  Swordfish Souvlaki with Lemon Olive Oil Marinade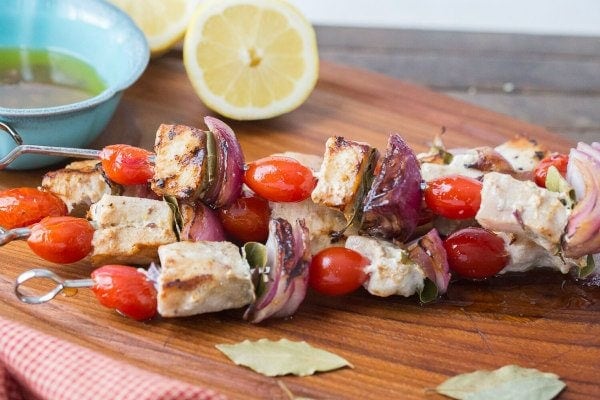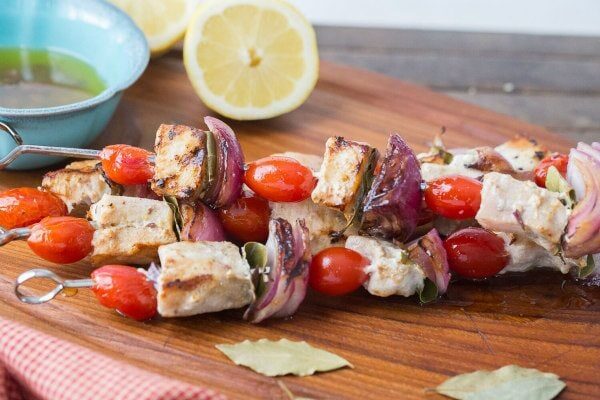 If you can get your hands on some fresh swordfish this summer, take advantage of tossing it in this simple marinade and throwing it on the grill.  It's a great summer dinner recipe!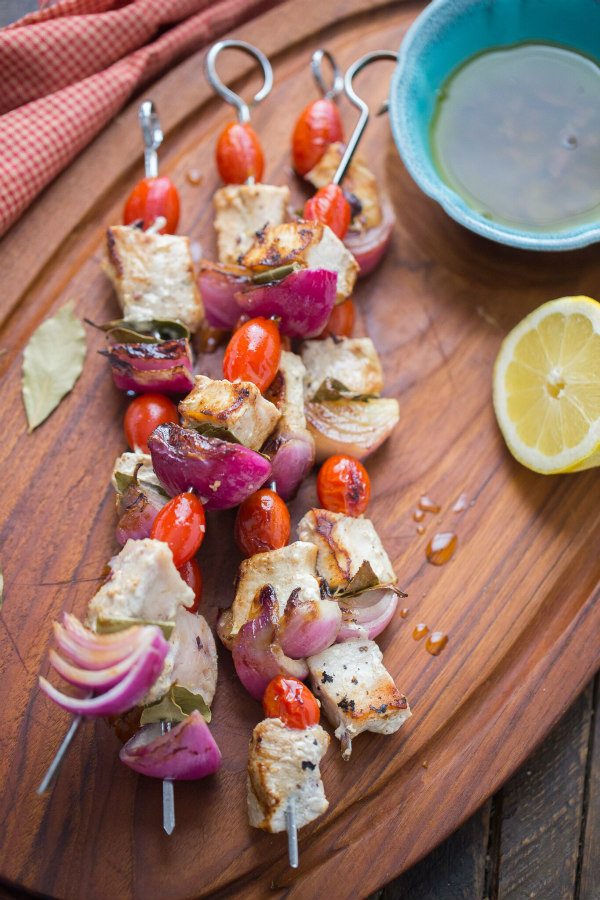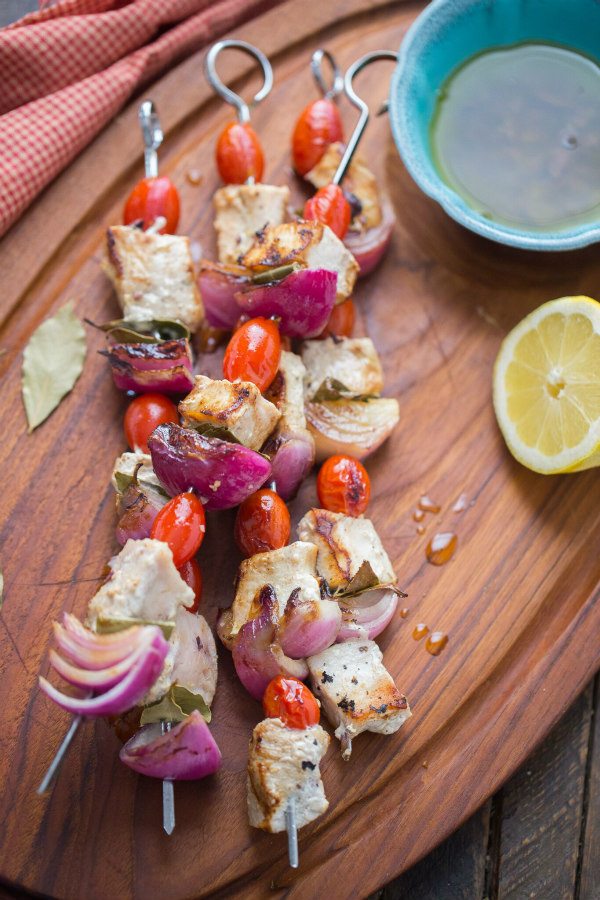 Swordfish Souvlaki with Lemon Olive Oil Marinade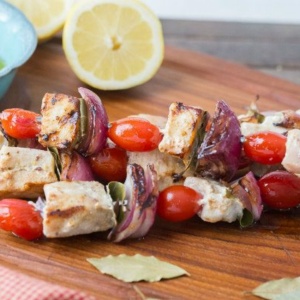 Yield:
4 servings
Prep Time: 25 minutes + marinating time
Cook Time: 10 minutes
Ingredients:
16 whole fresh bay leaves
MARINADE:
1 cup extra-virgin olive oil
1/4 cup freshly squeezed lemon juice
10 pitted Greek green olives (or Kalamatas), very finely chopped
1 large garlic clove, minced
1/2 teaspoon finely grated lemon zest
KEBABS:
1 1/2 pounds skinless, boneless swordfish steaks, cut into 16 equal-sized cubes
vegetable oil for brushing grill
16 whole cherry tomatoes
4 medium red onions, peeled and quartered
4 (15-inch) metal skewers
Directions:
Soak bay leaves in warm water for 1 hour to soften.
Make marinade: In a medium bowl, whisk together olive oil and lemon juice. Add olives, garlic, lemon zest, and freshly ground black pepper to taste and continue mixing to combine.
Place fish and marinade in a covered bowl or in a zip baggie and marinate at room temperature for 30 minutes to 1 hour.
Heat the grill to medium-hot. Lightly oil grill rack.
Remove fish from marinade, reserving marinade. Thread tomatoes, fish, bay leaves and onion pieces- in that order- onto skewers, filling all but the top 1 1/2 inches or so on each skewer. Place skewers on grill and cover, making sure air vents are open. Grill, turning and basting with reserved marinade, until fish is cooked and vegetables are lightly charred, 10 to 12 minutes. Serve immediately.
SOURCE
: RecipeGirl.com (Adapted slightly from
Real Food
)