I was with relatives for Easter Sunday this year. I happily munched on baked ham, deviled eggs, steamed asparagus, fruit salad, rolls and baked beans that someone else prepared and served. How good it felt to relax for once and let others be in charge of the cooking, and all I was asked to contribute was this lovely carrot cake recipe.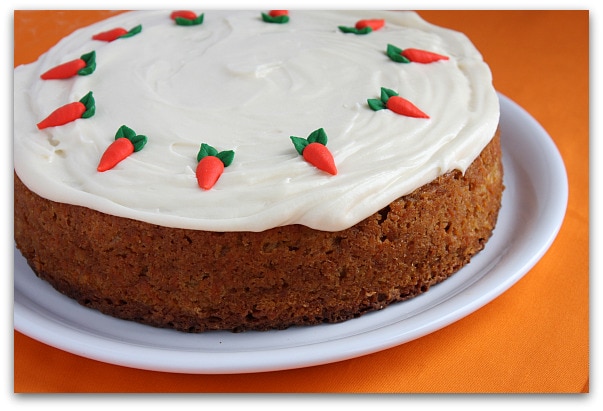 If you have leftover ham from your Easter celebration, here's a good recipe to use it up: Cheesy Baked Penne. If you don't have any leftover ham, you can pick up a big slice of baked ham in the "bacon" section of your market.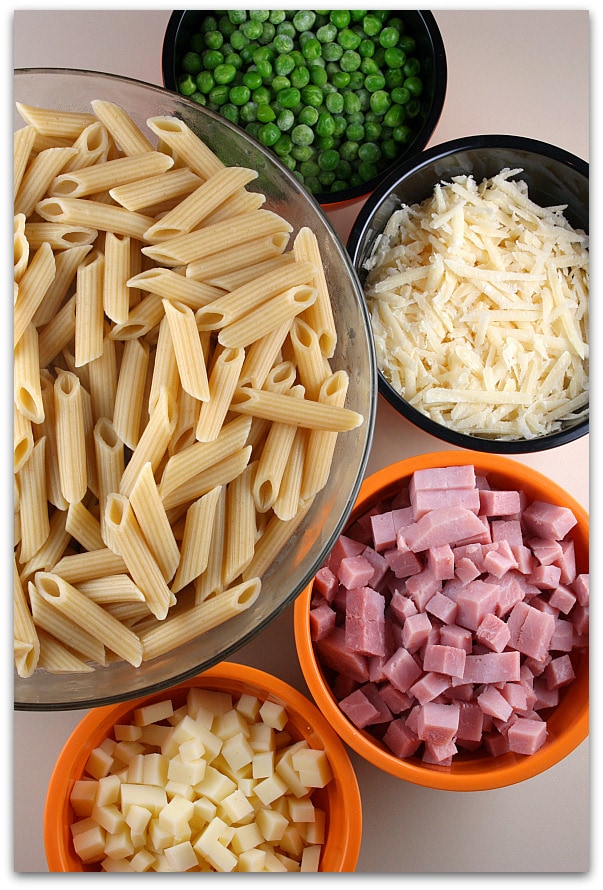 This wonderful comfort-food dish starts with a creamy sauce, scented with nutmeg. It's mixed with cooked penne, peas, ham, provolone and Parmesan cheeses.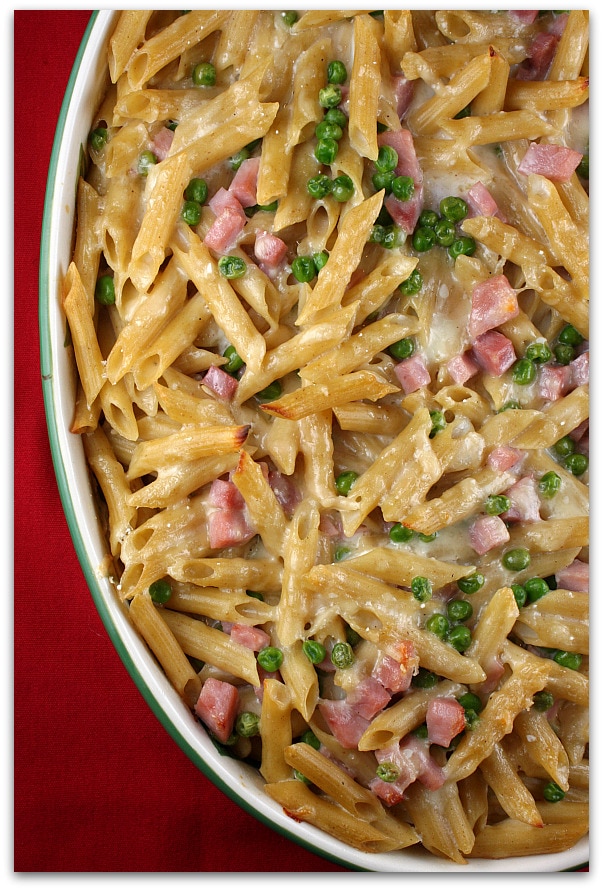 Baked to perfection in a mere 35 minutes! The provolone cheese gives it a wonderful robust flavor that really makes this dish worthwhile.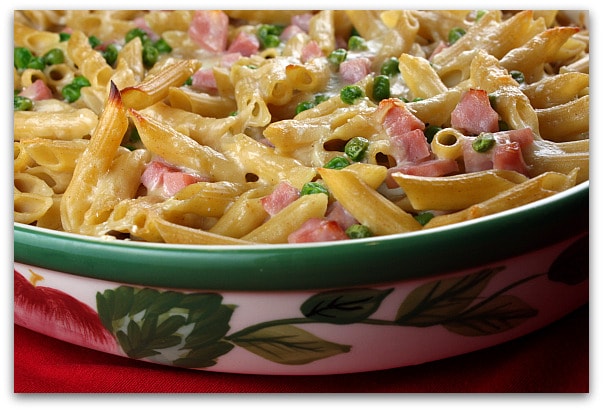 The edges of the penne that poke out of the top of the dish become a little bit crispy when it's baked in the oven, adding to the wonderful variety of textures in the pasta. This dinner is entirely family friendly. My family gobbled it up and then asked for seconds.
This recipe can be found here: Cheesy Baked Penne
The carrot cake recipe can be found here:  Carrot Cake