This side dish has a slightly sweet flavor. It's the perfect pairing with steak or filet mignon.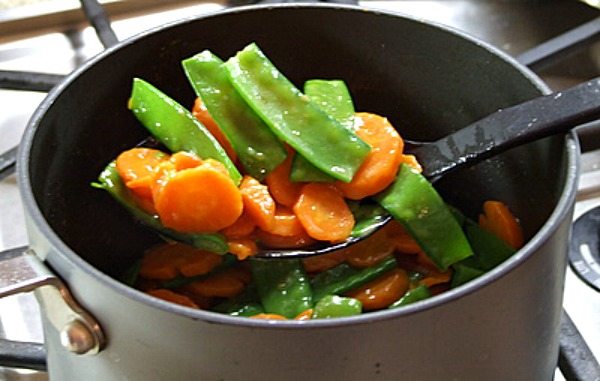 Honey- Glazed Pea Pods and Carrots

Yield: 4 servings

Prep Time: 15 min

Cook Time: 15 min

Ingredients:

1 1/3 cups sliced carrots
5 ounces snow peas, trimmed
2 tablespoons butter
1/4 teaspoon cornstarch
1 tablespoon + 1 teaspoon honey

Directions:

1. Bring a large saucepan of salted water to boil. Add carrots and cook until tender crisp, 10 to 12 minutes. Add pea pods and cook until tender crisp; drain and set aside.

2. Melt butter in the same pan and stir in cornstarch. Return carrots and peas to pan and stir in honey. Cook over medium heat, stirring occasionally, until heated through.