This recipe has been featured in a post on The Recipe Girl blog: Thai Beef Tacos w/ Lime Cilantro Slaw.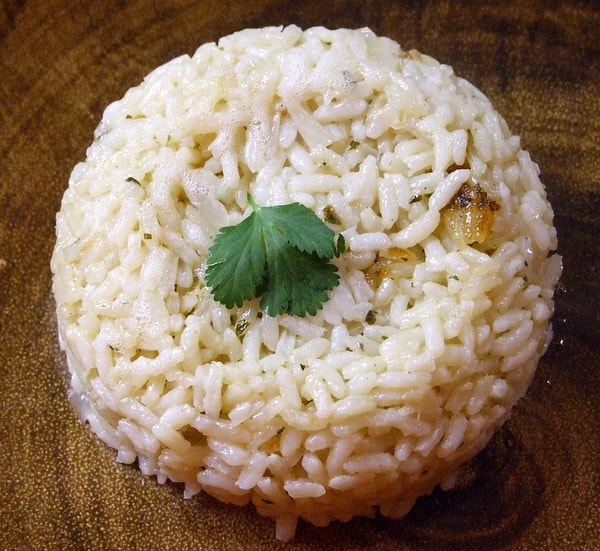 Yield: 8 servings
Prep Time: 20 min
Cook Time: 20 min
Coconut- Ginger Rice
This rice gets a big thumbs-up from our whole family. Love the slight coconut flavor with the pesto too.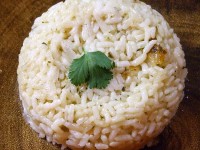 Ingredients:
1/4 cup butter
2 Tablespoons sushi ginger, drained & chopped
2 Tablespoons garlic, minced
1/2 cup sweet onions, finely diced
2 cups white Jasmine rice
1/2 cup coconut milk
4 cups water
1 teaspoon kosher salt
1/8 teaspoon white pepper
1 Tablespoon pesto
Directions:
1. Melt butter in medium-sized pot over medium heat.
2. Add ginger, garlic and onions, stir frequently until onions are transparent. Add rice, turning frequently until well coated. Add coconut milk, water, salt and pepper and bring to a boil. Reduce heat to low, cover and simmer for approximately 20 minutes (until liquid is absorbed.)
3. Remove from heat and let stand 5-6 minutes. Turn rice into serving bowl, add basil pesto and toss with fork to fluff and distribute flavor.
Tips:
*For Sushi Ginger- ask at your market's sushi counter. They should be able to give you some.
One Response to "Coconut Ginger Rice"
Leave a Comment