Stuff I've Gotta Share and You've Gotta See
Here's another edition of Stuff I've Gotta Share and You've Gotta See! >>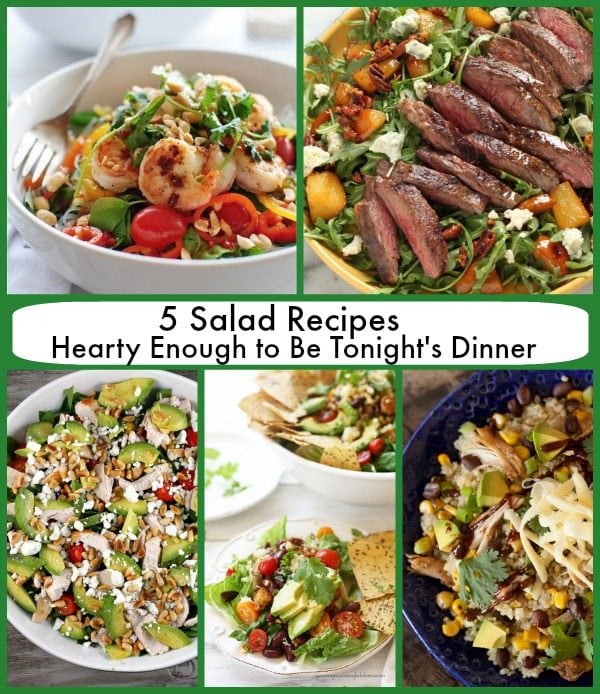 Here's what I contributed to Parade Magazine's blog this week:  5 SALAD RECIPES HEARTY ENOUGH TO BE TONIGHT'S DINNER.  My husband and I have a funny banter going on about salad.  Sometimes he'll ask, "What's for dinner?" and I'll tell him "salad."  And then he'll say, "Yeah, but what's for dinner??!"  Seems he wants something a bit more than salad.  Well, these are 5 salads he won't be complaining about since they are perfectly hearty enough to be called a main dish!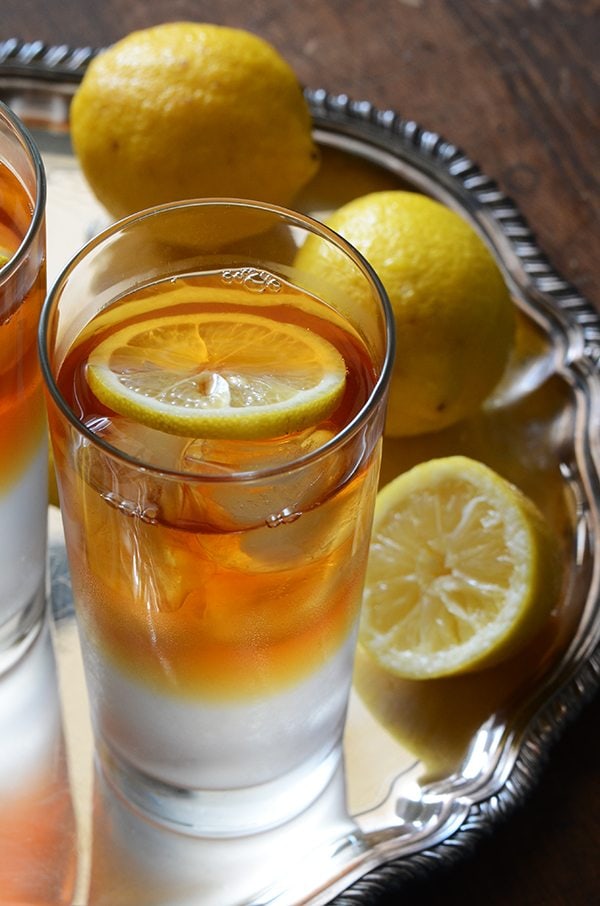 Here's what's happening on my Culinary Cover's blog today:  Faith from An Edible Mosaic is sharing the cover recipe from Delicious Probiotic Drinks:  PROBIOTIC ARNOLD PALMER.  It's an interesting read as I don't know anything at all about lacto-fermentation or probiotic drinks!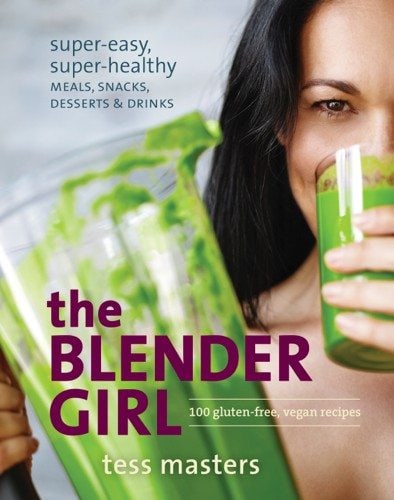 Here's a new book just released by Blender Girl blogger Tess Masters:  THE BLENDER GIRL:  100 Super-Easy, Super-Healthy Meals, Snacks, Desserts and Drinks (all vegan and gluten-free).  She's not just talking "smoothies" in her book.  It's much more than that.  Tess offers tips for choosing the perfect blender and she shares endless ideas for how to create healthy concoctions with your blender.  Here are some sample recipes:  Tastes-Like-Ice-Cream Kale Smoothie (I would love to try this one!!!), Apple Pie in a Glass (sounds perfect to me!), Artichoke and White Bean Dip, Awesome Almond Crackers, Asian Arugula Salad (dressing made in the blender), Rich-But-Simple Tomato Soup, Creamy Mushroom Stroganoff, Fluffy Gluten-Free Pancakes, Dark Chocolate Pudding and Orange Dreamsicles (yum).  There is quite a variety offered in this unique cookbook.  It's a good one to have on your shelf when you are in the mood to whip up (or blend-up) something healthy!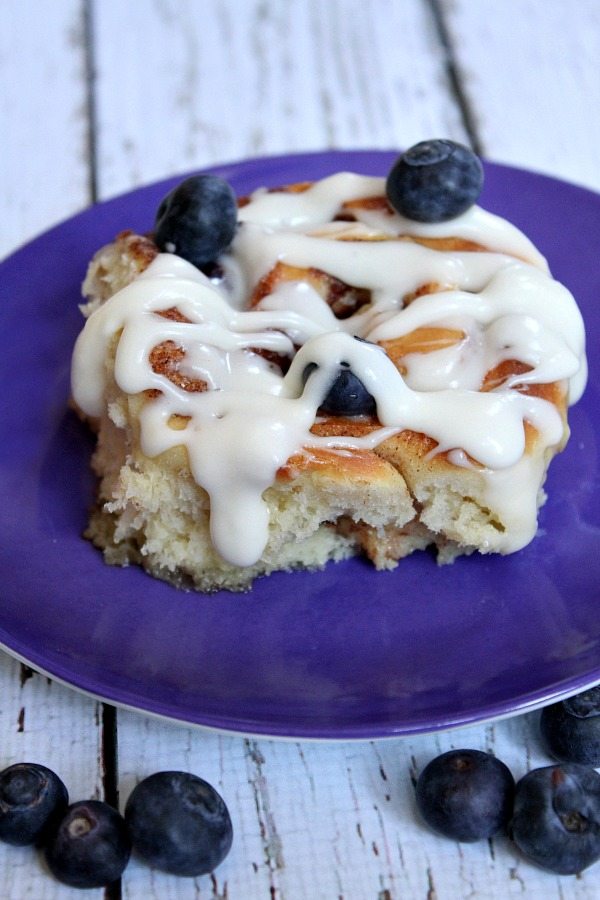 I'm excited to be partnering with Better Homes and Gardens for the month of April!  I'm sharing a month of breakfast and brunch recipes on their blog:  BHG Delish Dish.  First up are these BLUEBERRY CINNAMON ROLLS.  Oh my gosh, let me tell you how good these are:  GOOD!!  It's a much-easier, from-scratch recipe than most cinnamon roll recipes.  And adding those blueberries in there is Mmmmm!  It would be the perfect recipe to add to an Easter brunch.  We froze our extra cinnamon rolls, and they defrosted nicely and were just as good that way.  Time to make some more!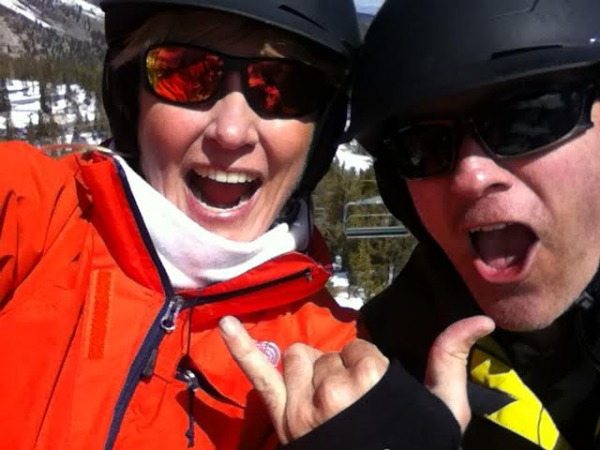 Here's a scary story about how SKI HELMETS SAVE LIVES!!!!  Here's me with my husband last Sunday.  We got in one last day of skiing before the snow turned to slush.  This was about 10am- we look happy, right?  Well, fast forward to 3pm.  We were skiing a fairly easy but steep run with some friends.  I had fallen (just slipped and fell- nothing major) and was just hanging out on the snow on the edge of the slope until I was ready to get back up again.  My husband raced over from the other side of the run to see if I was okay.  He planned to make a turn around me, but somehow his skis slipped in the turn and he went into the side of the hill onto dirt, trees and rocks.  The tips of his skis immediately hit a rock and caught under the rock.  He was propelled forward, flipped, hit his head hard on a larger rock, continued to flip and then landed full impact on his shoulder (on the snow… thankfully) and slid 100 feet down the mountain.  It all happened so fast, yet it seemed like slow motion.  I raced down the mountain to him, he immediately gave a thumbs-up and I made him count backwards.  He knew he had broken something, but otherwise seemed okay.  He broke his collarbone.  We are thankful that's all it was.  If he hadn't been wearing a ski helmet. I'd be telling a very different story.  Please share this with anyone you know who may be resistant to wearing a helmet on the mountain.  This is the first year we've ever worn them, and I'd say they were an invaluable purchase, wouldn't you??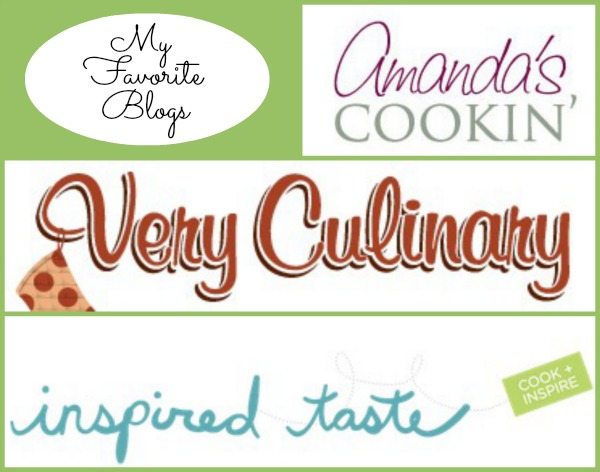 Here are three food blogs that I follow often, and you should check them out too! >>
AMANDA'S COOKIN

:  Amanda blogs from Wisconsin.  She had four kids, and she's married to her high school sweetheart!  Aside from sharing delicious family-friendly recipes (since 2008), Amanda is also a major craft expert and blogs about crafts on

CraftsbyAmanda.com

.  I've followed Amanda since our early days of blogging- she's wonderful.  Her latest post:  

Easy Banana Cake with Banana Whipped Cream Frosting

.

VERY CULINARY

:  Amy blogs from Sacramento, CA.  Let me just say that her recipes are always things that I want to eat like immediately, but I also really love the personality that Amy brings to her writing.  Amy's husband Paul also contributes to the blog with fun

parody music videos

(you've gotta see some of them- he's hysterical!)  He'd get along with my husband perfectly.   Amy's latest post:  

Breakfast Pizza

.

INSPIRED TASTE

:  Joanne and Adam are the married couple who write this blog from Virginia.  They also blog delicious, family-friendly recipes (my favorite kind of food blogs, obviously), and they share amazing photography too!  It's the kind of food your family will eat.  If videos are helpful for you, you'll find some

recipe videos

from them too!   Their latest post:  

Simple Deviled Eggs Recipe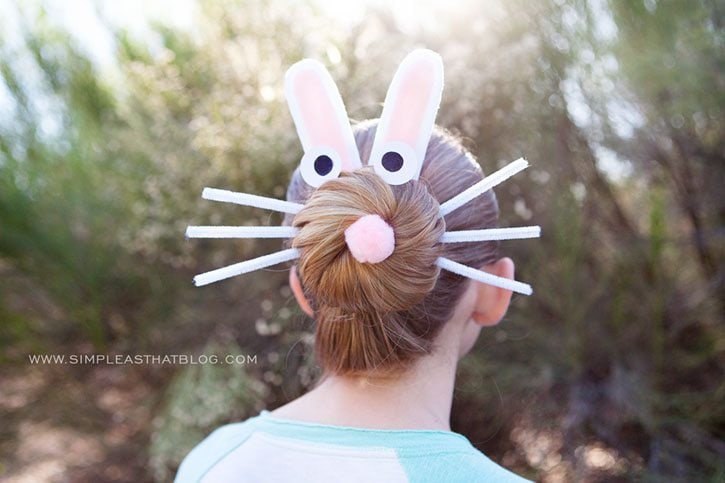 I don't have a little girl, but I think most little girls might love to have this cute Easter hairdo:  FUNNY BUNNY EASTER HAIRDO.  There are step-by-step instructions for how to create this cute look from the blog, Simple as That.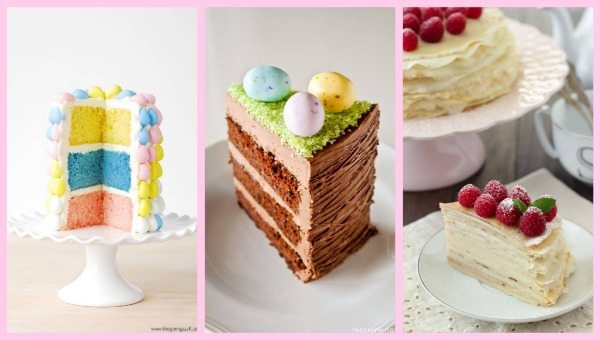 3 Beautiful Cakes I discovered this week- all would be so much fun for Easter! >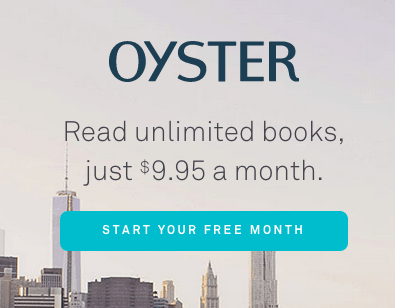 This is a neat discovery:  OYSTER >>  for $9.95/month, you can have access to over 200,000 books you can read on your iPhone and iPad.  It's being described as "Netflix for books."  I think it sounds neat, and will be checking it out!
And finally today… here's a fun how-to video from my cousin's 12-year-old son Heath: HOW TO MAKE CREPES. I know I'm totally biased and everything, but it's very cute, and he does a fantastic job of showing you how to make crepes. I'm sold. I'm totally ordering a crepe maker from Amazon like pronto. Good job, Heath!!
Have a great week everyone! XO
10 Responses to "Stuff I've Gotta Share and You've Gotta See"
Leave a Comment