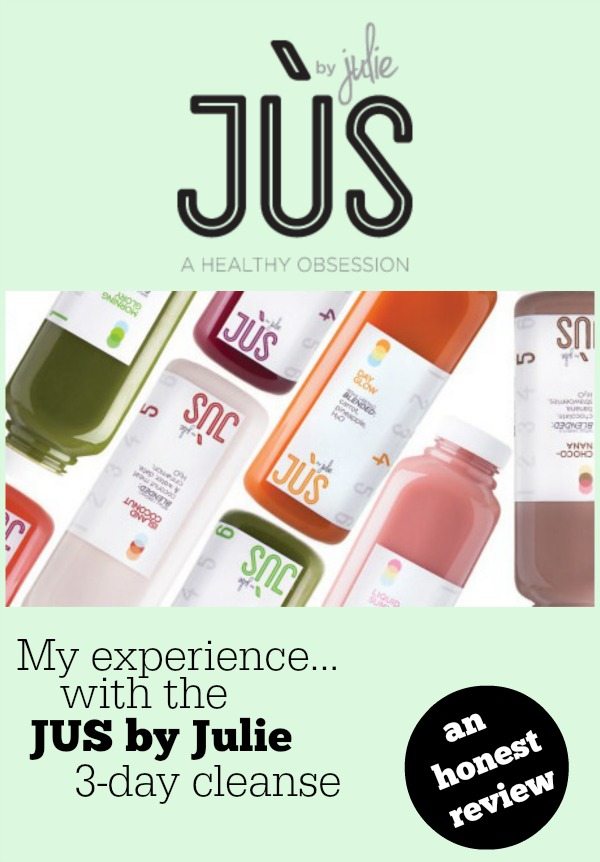 It has been about a year since I've done a juice cleanse. I typically really like to do a 3-day juice cleanse every few months. I just feel like they kind of get me back on track for eating healthy and not wanting to put processed foods into my body (at least for a while). And I love the way that 3-days of consuming juice-only makes my body feel. JUS by Julie contacted me recently to see if I'd like to try their cleanse. I told them that if I tried it, I was going to be writing an honest review of the cleanse- the good and the bad. They were confident that I'd like their juices better than any other juice cleanse I had tried, so they sent their juices along.
Unlike other juice cleanses I have tried, the JUS by Julie folks don't recommend any sort of pre-cleanse preparation. I was a little nervous about going from eating potato chips and wine to cleansing the next day… so I prepped for two days. First day I cut out all processed foods and wine- ate pretty much protein, veggies and fruit only. The second day I ate egg whites for breakfast, veggies and fruit the rest of the day, and a small sweet potato for dinner. I'm also obsessed with Good Earth Sweet & Spicy Decaf tea, so I sipped that quite often. I lost a couple of pounds in the two days of prepping for the cleanse, and I was really excited to start drinking juice!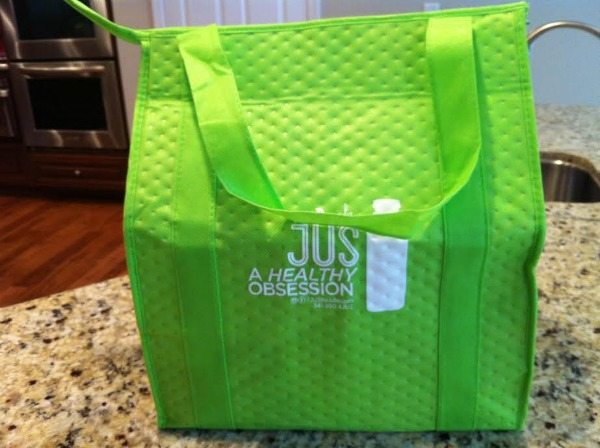 DAY 1: Their juices were delivered overnight via Fed Ex… in an ice-packed box. I didn't get mine delivered until 12pm, so I was pretty much starving by then!!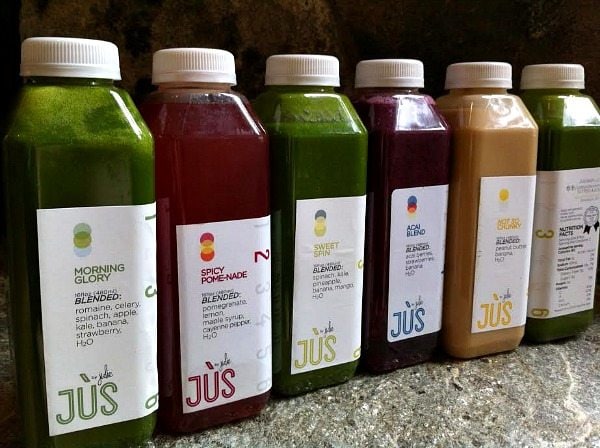 Here's the lineup of Day 1: First up was the Green Juice, which they refer to as MORNING GLORY (romaine + celery + spinach + apple + kale + banana + strawberry). I'm not a big fan of green juice, so I was not looking forward to this one at all.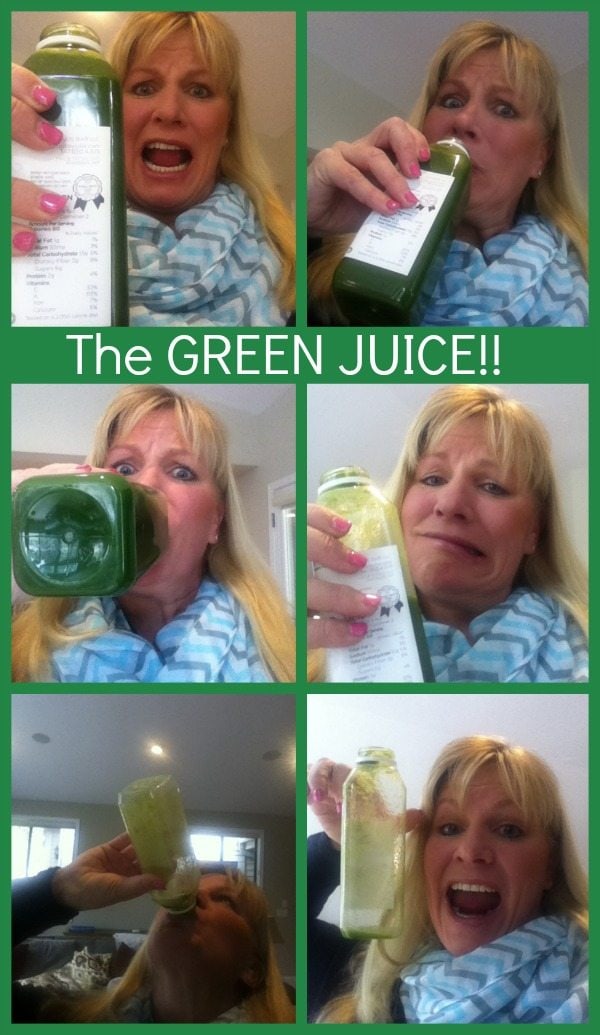 This pretty much captures my emotions about drinking green juice. One thing that is different about this cleanse than the others I've tried is that the juices are BLENDED, not pressed… which means you're getting all of the fiber and chunky stuff in your juice. It just means that the juice is a little thicker to drink. The verdict on the MORNING GLORY juice: it was okay. It was drinkable. I didn't love it, but I didn't need to spit it out or anything either. The addition of several fruit juices helps with the flavor.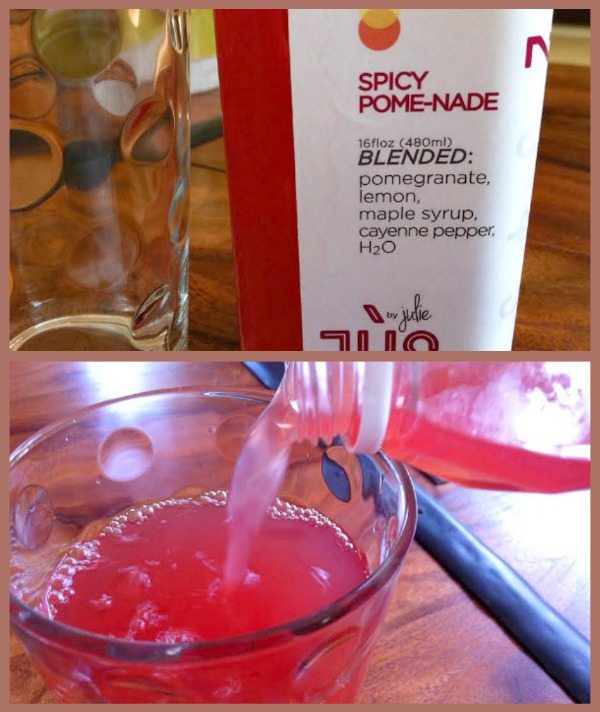 Next was the SPICY POMENADE (pomegranate + lemon + maple syrup + cayenne pepper) This one was good- much like a nice, refreshing sort of lemonade drink with a hint of spice.
I didn't photograph the SWEET SPIN (another green juice), but it was better than the morning green juice (spinach + kale + pineapple + banana + mango). The pineapple and mango really gave nice flavor to an otherwise undesirable green juice. I didn't love it, but I seriously don't think I'm EVER going to love any sort of green juice at all.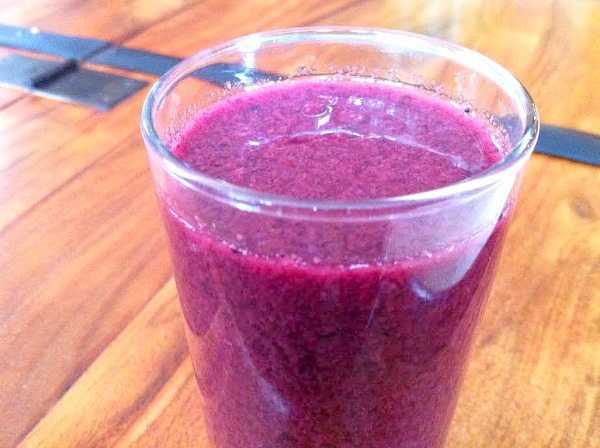 Drink 4 on Day 1 was the ACAI BLEND (Acai berries + blueberry + banana). I liked this one, though it was quite thick to sip. At this point in the day on Day 1… I was using the bathroom like every 30 minutes. My body was not used to drinking so much liquid!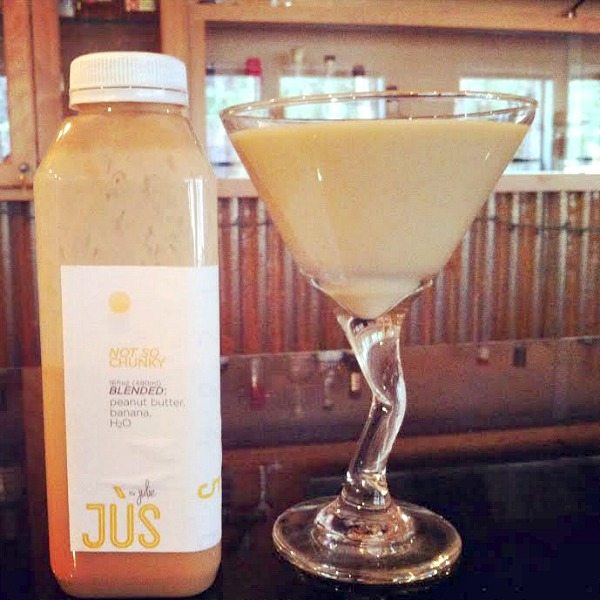 Drink 5 was like dessert, and I was really hoping this was the last drink of the day: NOT SO CHUNKY (peanut butter + banana). Since it was pretty much Happy Hour, I thought it would be nice to serve it in a martini glass. The last drink of the day was another of the SWEET SPIN green juices. It's not really what I want to drink after having something so much like a milkshake, but I did it anyway.
My feelings after Day 1: all was great, except I felt like I had to cram the juices into a short time period since they did not arrive until noon. I felt full, and I wasn't craving solid food at all. I do have to admit that I was a little tired of having BANANA in 5 out of the 6 drinks (and this is coming from someone who absolutely LOVES banana).
DAY 2: I was happy to be able to start the day early with a juice- but again I had to drink the green juice! It was fine… I did it, and moved on with the rest of my day without trouble. Instructions included with the cleanse explain that if you're really, really hungry during the cleanse that you can have coffee, a moderate amount of steamed veggies and egg whites. You're also allowed to chew sugar-free gum. I didn't do any "eating," but I did opt to chew gum.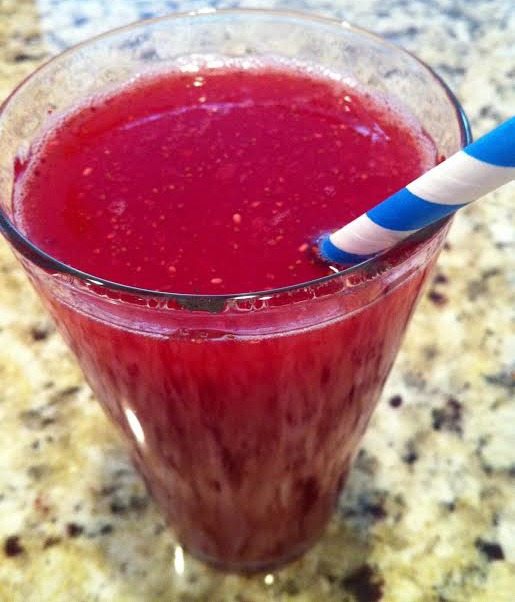 On day 2, the JUS by Julie folks subbed the CHIA BERRY (strawberry + lemon + pomegranate + chia seeds) for the ACAI BERRY. This was a big surprise because I've never like chia seeds in anything I've tasted until I had this drink. It was really, really good!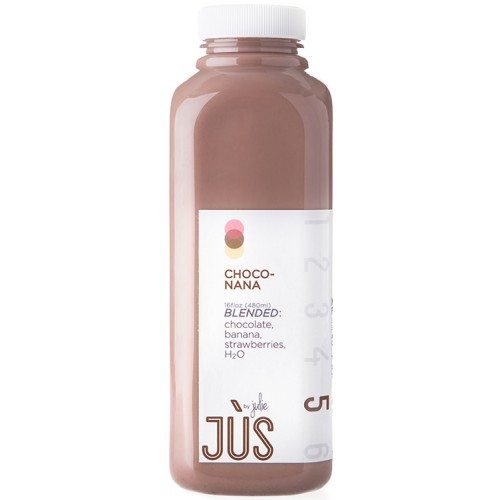 I also had this drink on day 2: CHOCO NANA (chocolate + banana + strawberries). It was delicious, but it felt a little weird to be having any sort of chocolate during my juice cleanse. All in all, day two went fine. I wasn't hungry for actual food, and the juices were enough to keep me feeling full.
Day 3 went fine too. Though I have to admit that I was majorly tired of that banana flavor by Day 3, and I ended up skipping the last green juice of the day because… as I mentioned before, the peanut butter/banana drink feels like dessert. So I called it a day after I drank that one.
For post-cleanse, JUS by Julie offers some suggestions of what to eat the day after your cleanse. I've done so many juice cleanses before, so I thought it seemed like too much food compared to what I'm used to. I stuck with eating fruits/veggies the first day post-cleanse, then gradually added protein in again on the second day. By the 3rd day, I wanted wine and cheese again 🙂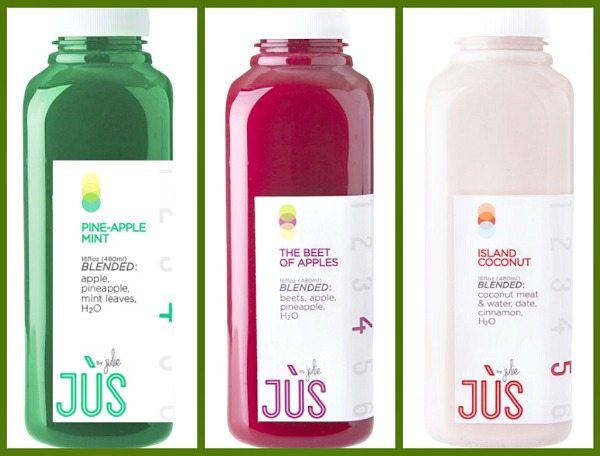 Here are three juices that were not offered in my 3-day cleanse that I would definitely try next time. The beet juice is usually my absolute favorite.
My final thoughts about the JUS by Julie 3-day cleanse:
Next time I do this cleanse (and yes, I'd do it again), I will definitely choose my own juices and not order so many juices that have banana in them.
I know you're supposed to drink a good amount of water between juices, but I find it so hard to do so since you're taking in so much liquid.
I didn't feel hungry for food at all during this cleanse (though I did crave wine at 5 o'clock each day… but that's probably just habit).
Did I lose weight? Yes- though not nearly as much as other juice cleanses I've done- maybe 4 or 5 pounds. It pretty much came right back on after going back to normal eating. With other juice cleanses, I've had better success in keeping the weight off at least for a little while. I'm not sure why… but I want to blame it on the banana 🙂
I know the fiber is good for you, but I do prefer drinking pressed juices over blended (especially with the green juice).
Disclosure: JUS by Julie provided this 3-day cleanse for me to try, review and share with my readers. Honest opinions are being shared.