This recipe has been featured in a post on The Recipe Girl blog: Maple- Tangerine Fresh Cranberry Sauce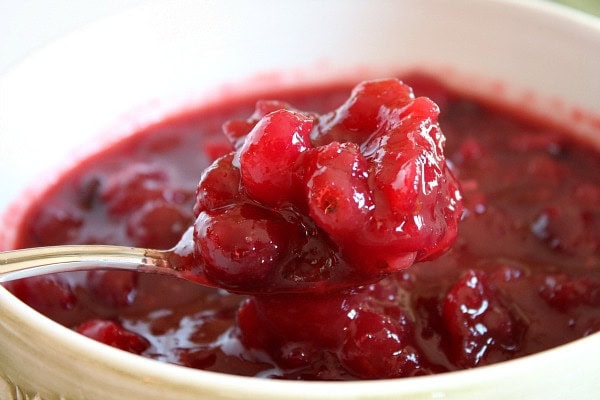 Maple- Tangerine Cranberry Sauce
My favorite cranberry sauce recipe!
Yield:
12 servings
Prep Time: 15 min + cooling time
Cook Time: 30 min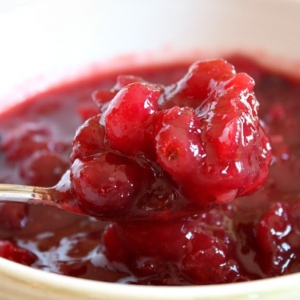 Ingredients:

2 cups strained fresh tangerine juice (from about 12 tangerines)
3 cups fresh or frozen cranberries (12 ounce bag)
1/2 cup packed light brown sugar
1/2 cup pure maple syrup, preferably Grade B
1 whole cinnamon stick
1 teaspoon finely grated tangerine zest
pinch of kosher salt

Instructions:

1. In a 10-inch skillet, combine all of the ingredients. Bring to a simmer over medium-high heat and then reduce to maintain a gentle simmer. Cook, stirring occasionally, until the liquid has thickened somewhat and looks slightly syrupy, about 30 minutes.

2. Remove the cinnamon stick and let the cranberry sauce cool in the pan- it will thicken a bit more as it cools. Serve slightly chilled or at room temperature.

Tips:

*If preparing this recipe as gluten-free, just be sure to use a brand of maple syrup that is known to be GF.
*12 tangerines is an estimate (depends on the size of your tangerines and how juicy they are). You can also buy fresh squeezed tangerine juice and strain out the pulp. I used half tangerine juice and half orange juice and it turned out wonderful. You do need the zest from a tangerine, so be sure to use at least one fresh one.
*Be sure to remove the cinnamon stick when the sauce is done simmering. The cinnamon flavor will be plenty noticeable, but you don't want it to overpower.
*This sauce may be made up to a week ahead. Cover and chill.