A simple and delicious way to eat brussels sprouts:  Roasted Brussels Sprouts with Lemon and Bacon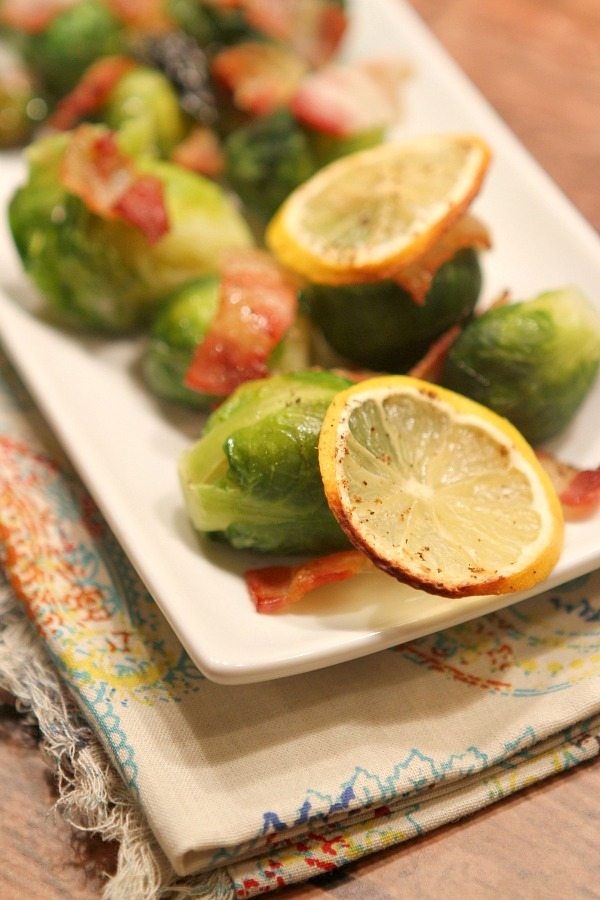 Roasted Brussels Sprouts with Lemon and Bacon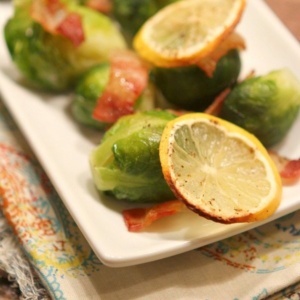 Yield:
4 servings
Prep Time:25 minutes
Cook Time:35 minutes
Ingredients:
1 1/2 pounds small brussels sprouts (each about 1-inch in diameter), trimmed, halved through root end
1 1/4 cups diced bacon (about 6 ounces)
1 medium lemon, halved lengthwise, thinly sliced across
salt and pepper
Directions:
Preheat oven to 400°F.
Cook brussels sprouts in medium saucepan of boiling salted water until crisp-tender, about 5 minutes. Drain.
Spread brussels sprouts on rimmed baking sheet in single layer. Sprinkle with bacon, lemon slices, salt and pepper; stir.
Roast brussels sprouts until tender and beginning to brown, stirring every 10 minutes, about 30 minutes.
Transfer to bowl and serve.
Tips:
*If you are preparing this recipe as gluten-free, just be sure to use a brand of bacon that is known to be GF.
More brussels sprouts recipes you might enjoy: