Here's some more of that Stuff I've Gotta Share and You've Gotta See!  Lots of good things to share today…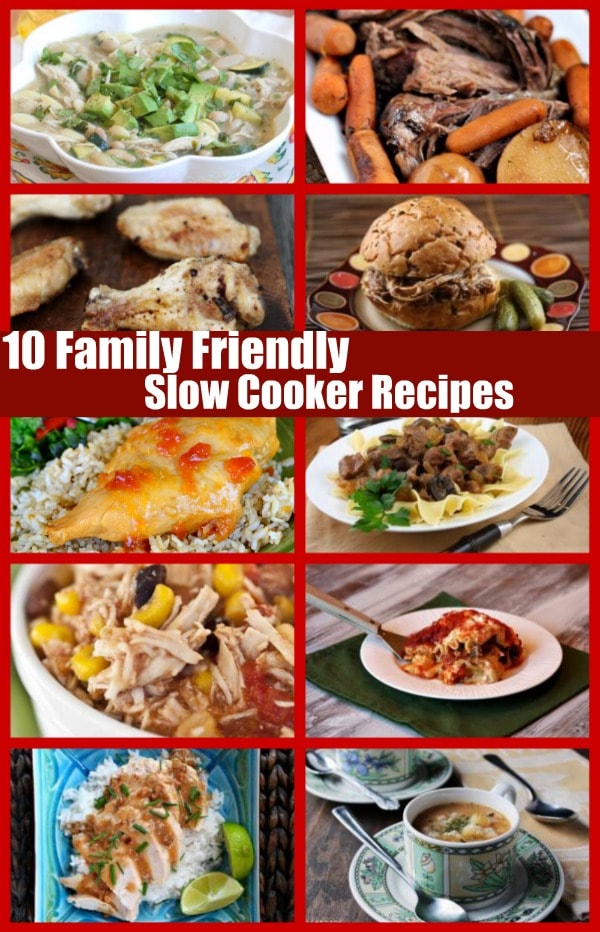 Since it's Back-to-School time and the kids are already involved in all kinds of after-school activities like sports practices that last forEVER… everyone is looking for easy weeknight dinners that are a healthy alternative to fast or frozen food.  I tell these families that they must have a slow cooker!!  There are many fabulous recipes out there that turn out great meals in the slow cooker.  Dump all of the ingredients into the slow cooker in the morning, turn it on, and enjoy your meal at the end of the day.  It's a lifesaver for me.  On my Parade Magazine post this week, I'm sharing 10 FAMILY FRIENDLY SLOW COOKER RECIPES.  I looked to my Slow-Cooker Pinterest Board for inspiration, and I chose ten that I felt would be most appealing to families.  Check it out!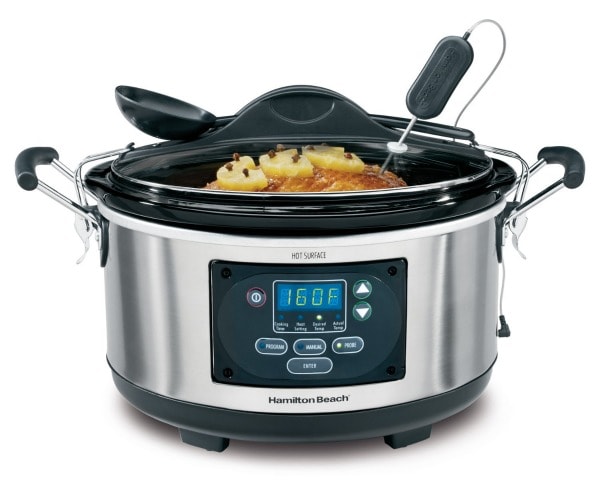 If you don't have a slow cooker… or if you don't care for the one that you currently have, consider buying this one.  I've had many slow cookers over the years and this one is by far the best.  It has easy programming, and the best part is that instead of it turning OFF when the cooking cycle is finished, it automatically sets the slow cooker to "warm" so it does not continue to cook.  This has been a lifesaver for me when I am not able to be home at exactly the moment that the cycle is finished.   I highly recommend the Hamilton Beach Set 'n Forget 6-Quart Programmable Slow Cooker.  I bought it myself (not a freebie), and I love it.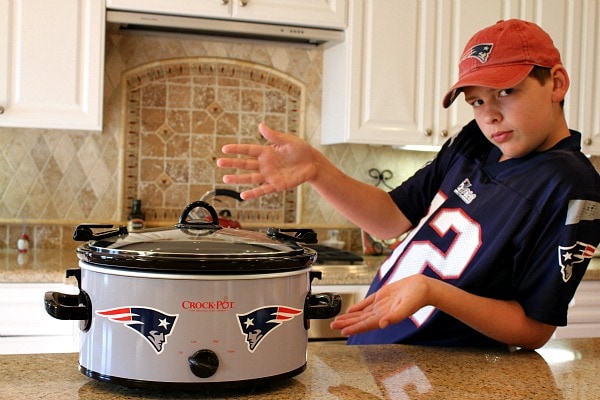 If you want something fun for football season, check out the line of NFL Crockpots.  We picked one up last season for our Patriots, but now my son has decided that he's a Niners fan too so we may have to get another!  This crockpot has a locking lid so it's easy to bring to tailgating events.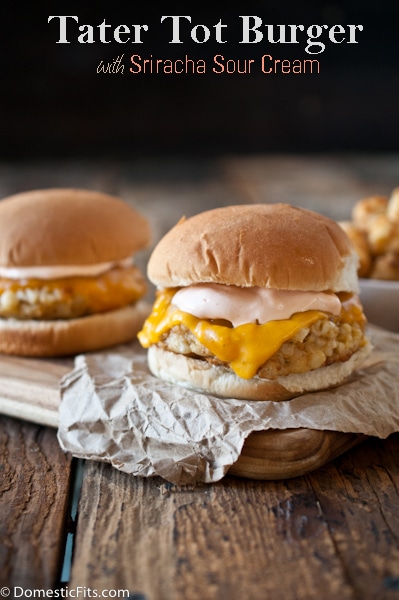 Speaking of NFL football… this is the big week!  The action begins on Thursday night with the Ravens vs. Broncos!  We're big football fans in our house (fond of the Patriots, 49ers, Packers and Chargers), so we'll be watching.  I spotted this unique recipe this week from the blog, Domestic Fits: Tater Tot Burgers with Sriracha Sour Cream and had to share it.  There is absolutely no burger in this tater tot burger- the burger part is made out of tater tots.  It's a carb lover's dream, and it's great football food!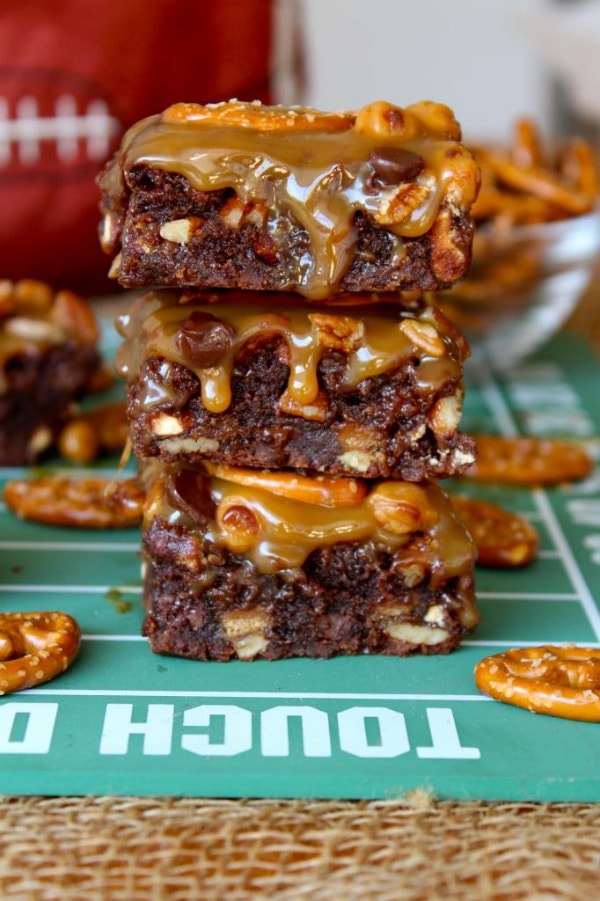 These Touchdown Brownies with caramel oozing out of them are droolworthy football food (or any kind of food, actually) from the blog, The Baker Mama.  I want to eat 10 of them (see the last share in this post!!)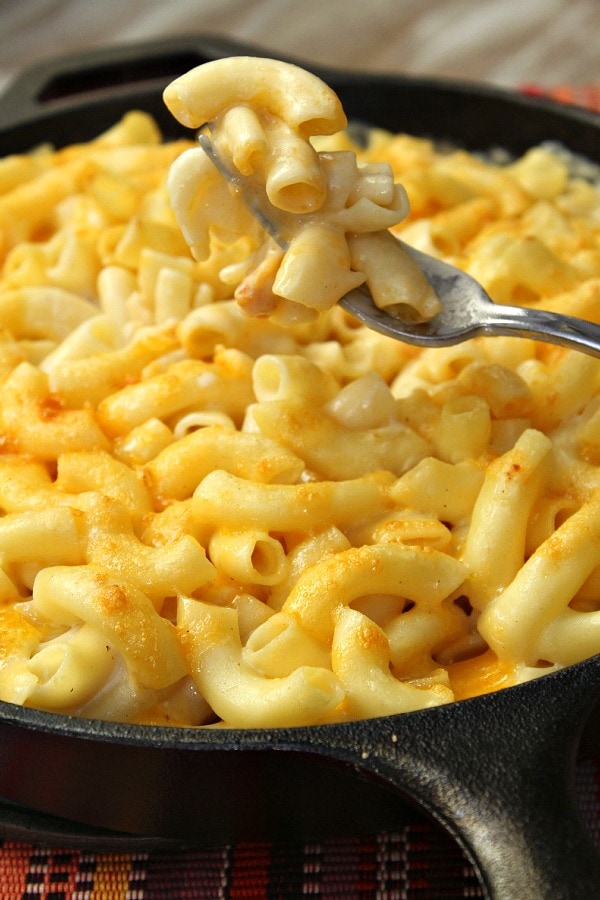 Here's a LOW FAT MAC 'N CHEESE recipe worth trying!  I reviewed it on Culinary Covers this week (it's the recipe on the current cover of Cooking Light).  Come see my thoughts on this recipe:  Two Cheese Mac and Cheese.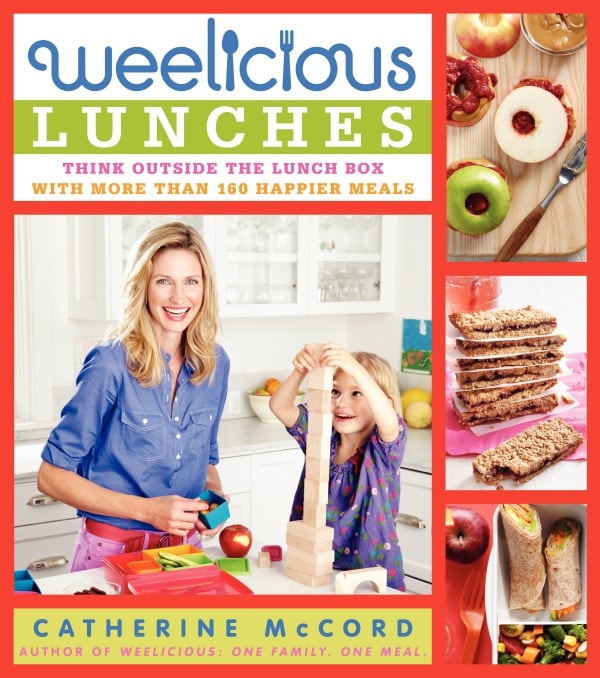 I am so super excited to share a new cookbook that was just released today by my friend Catherine McCord from the Weelicious blog:  Weelicious Lunches.  I've been browsing my pre-release copy of the book for the last few days, and I have to tell you-it's wonderful!  It's really a must-have for families- terrific ideas for lunches and family-friendly recipes in general.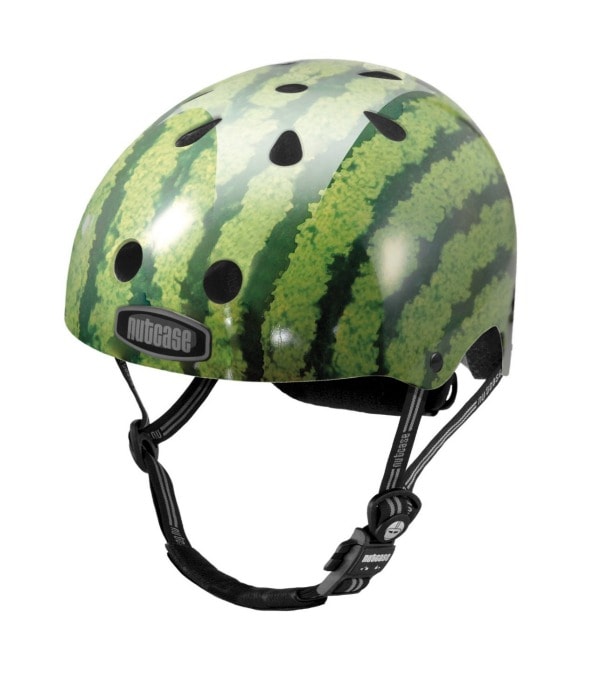 My friend Elise from the blog, Simply Recipes, shared a link to this on Twitter yesterday:  A Watermelon Bicycle Helmet!  How cute is that?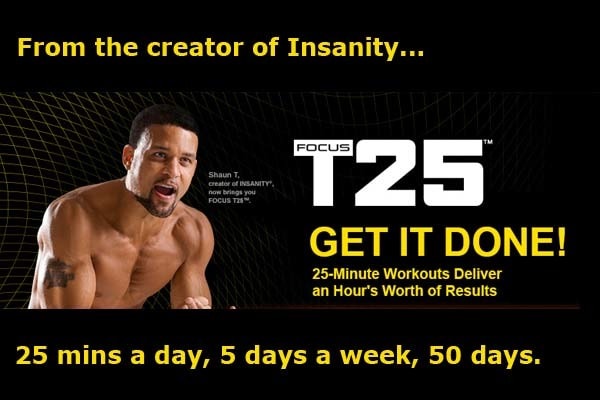 And finally, don't put me in front of an infomercial because I will most-likely get SUCKED IN!  That's what happened the other night.  My husband and I watched a movie and began chatting after it ended.  Soon we noticed that we were knee-deep in watching an infomercial for the T25 Workout Program.  My husband looked at me and said, "Let's do this!"  I'm never one to turn down a new idea for working out, so I agreed and ordered the program.  I figure we'll give it our commitment for 50 days, and it will be something fun to do together (and the workouts are only 25 minutes.)  We liked that there is a schedule of workouts- 9 DVD's, so you're doing a different kind of workout every day).  Let me know if you have this program and what you think of it!
That's all the good stuff I know this week.  Have a good one 🙂
Disclosure:  There are Amazon affiliate links included within this post (but no one paid me to talk about any of these products… unfortunately).  I'm just sharing my faves!