Here's some more of that Stuff I've Gotta Share and You've Gotta See >>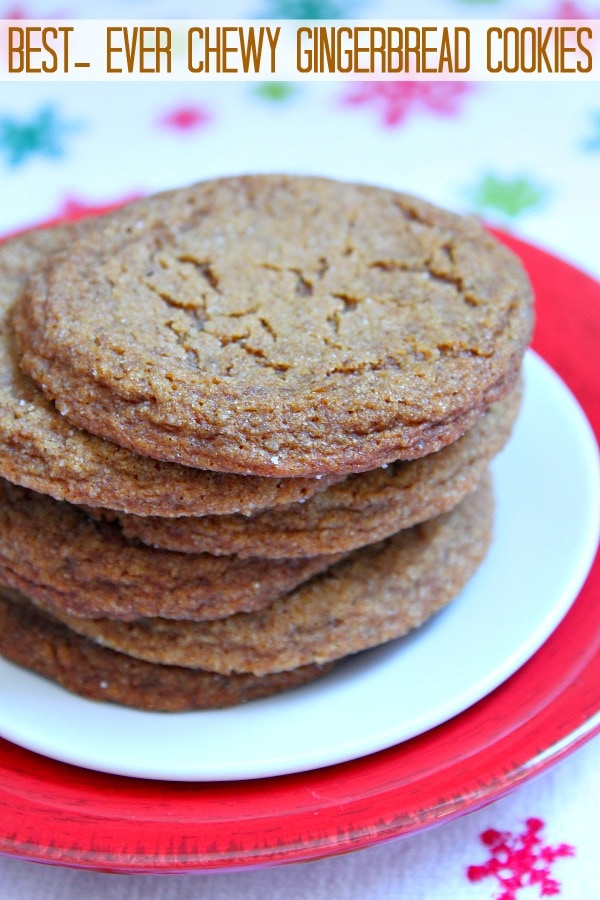 On Parade Magazine's blog this week, I shared a recipe for the BEST-EVER CHEWY GINGERBREAD COOKIES.  They'd make a nice addition to your holiday cookie platters!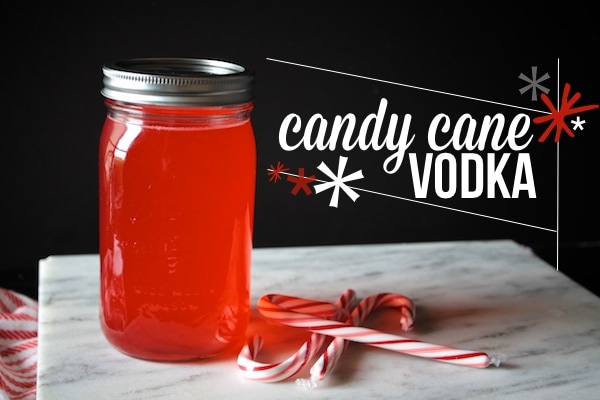 Here's something fascinating that I spotted this week:  CANDY CANE VODKA over on Shutterbean's blog.  Whoa.  I think it sounds kinda fun, how about you?
Also spotted these state necklaces this week.  Cute gift for someone who really loves where they live, isn't it?  You can find them here > ($24.95 + free shipping)- STATE NECKLACES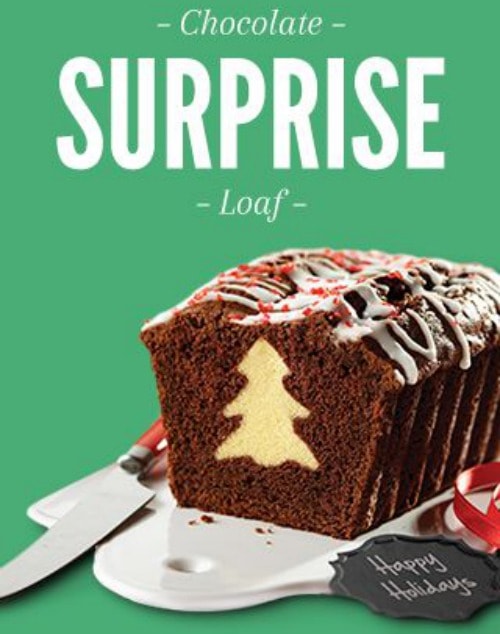 I'm kinda sorta obsessed with the idea of making this CHOCOLATE SURPRISE LOAF with a hidden tree inside (from Land O Lakes).  This how-to shown here makes it look pretty easy to do!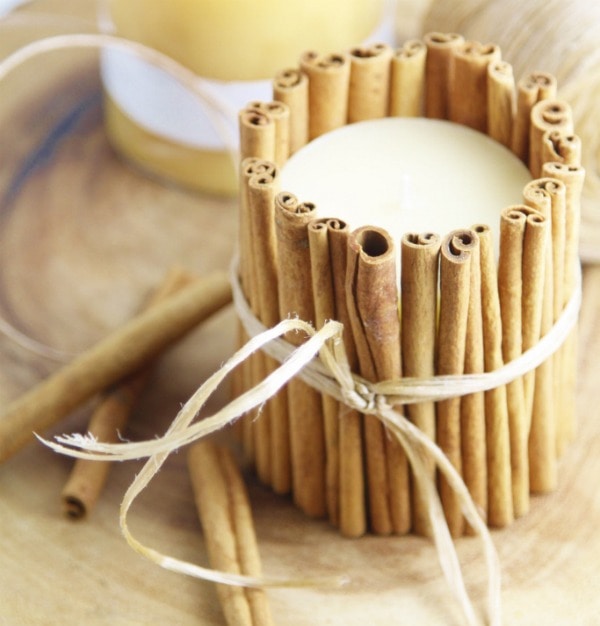 My friend Paula on the Bell'Alimento blog is showing everyone how to make cute DIY CINNAMON STICK CANDLES.  They'd make such a cute holiday hostess gift!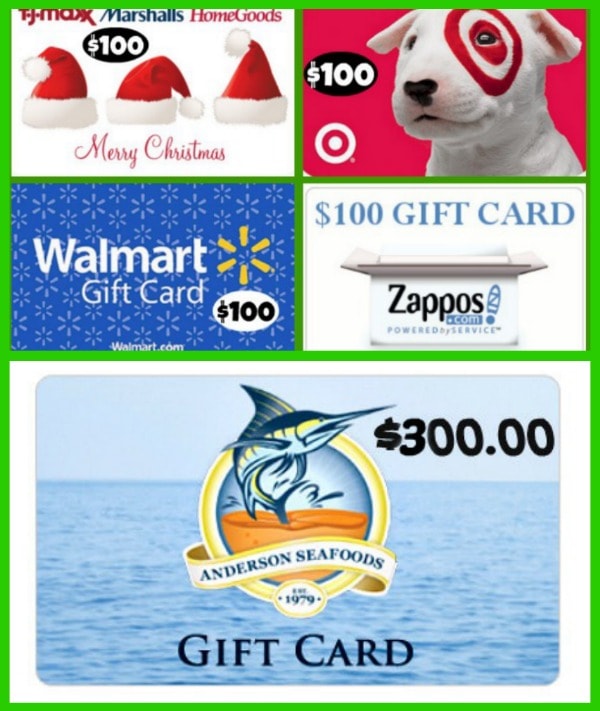 If you slept in last weekend, you may have missed my holiday giveaway posts:  FOUR $100 GIFT CARDS (4 winners) to some of my favorite places and a $300 GIFT CARD to another favorite- ANDERSON SEAFOODS (online seafood ordering).  These giveaways don't end until this weekend, so there is still time to enter for a chance to win!  Good luck!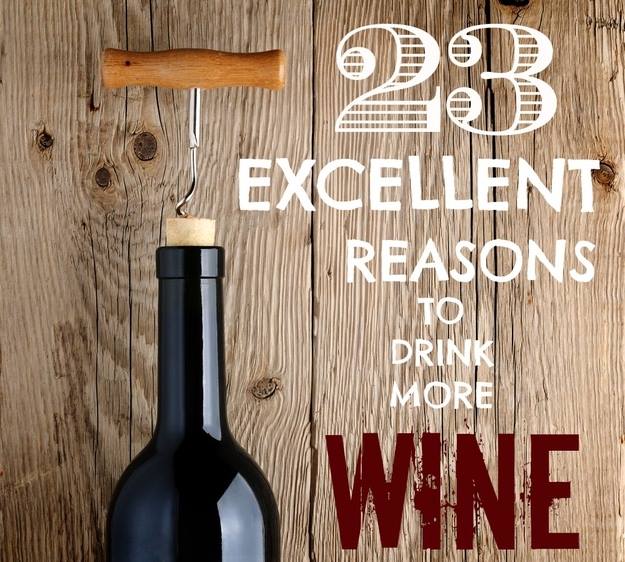 As a wine lover myself, it was rather fun reading through this silly, fun list >   23 EXCELLENT REASONS TO DRINK MORE WINE.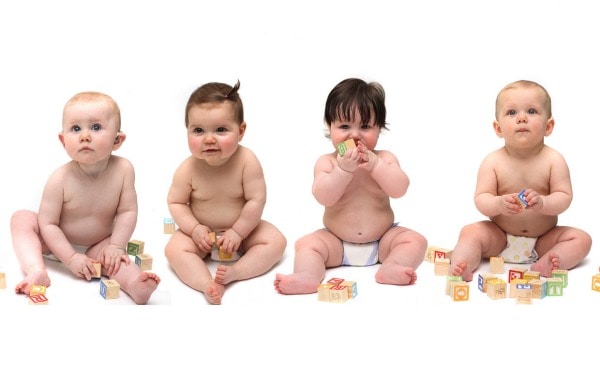 Can you guess what the most popular baby names for 2013 were??  My nieces Olivia and Ava were both in the top 10 for girl names >> TOP 10 BABY NAMES FOR EACH GENDER– 2013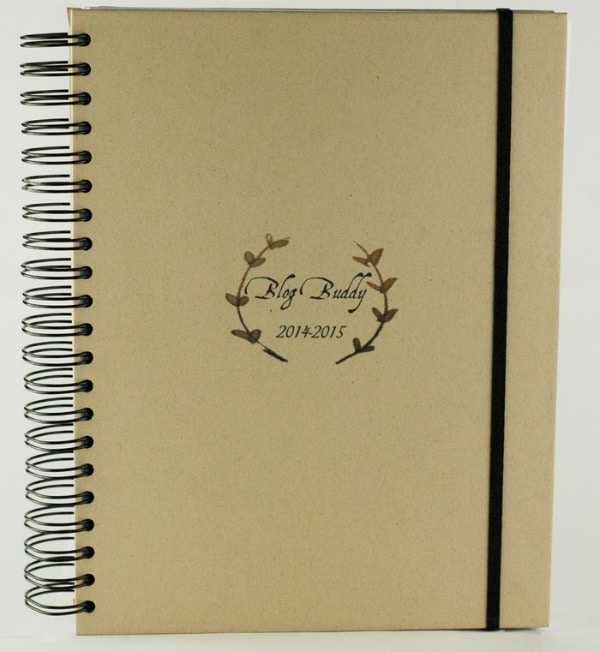 My friend Dani is working on launching this fabulous idea:  BLOG BUDDY :: it's a business planner for bloggers- to make our lives a WHOLE LOT EASIER and LESS STRESSFUL.  It's really a great idea.  It's a Kickstarter Project… meaning that Dani is looking for pledges to support the project and get it off the ground.  Go here for more information about how you can help support Blog Buddy >> BLOG BUDDY- THE BUSINESS PLANNER FOR BLOGGERS
A few of the highlights of the planner:
*A FULL 24 Month Calendar! (January 2014-December 2015)
*Guided To-Do Lists and Blank Notes pages
*Post Completion Checklists (track multiple posts completion at a glance)
*Reviews & Giveaway Tracker
*Advertiser Tracker (track rates and renewal dates)
*Blog Statistics (compare a year at a glance for all statistics you want to track)
*Monthly Expenses (keep track each and every receipt!)
*Revenue & Expense overviews (compare a year at a glance for revenue & expenses)
*Quarterly Balance Sheet with Estimated Tax Payments (see your finances at a glance) 
Here are 4 Fabulous Food Blogs You Should Be Following!! >>
***TASTE AND TELL:  Deborah blogs from Utah, where she shares delicious desserts and family-friendly dinner recipes.  I've followed Deborah since my early days of blogging and finally meet her when driving through Utah on a cross country trip.  She's awesome, and her recipes and photos are fabulous!  Deborah is also a contributor to my Culinary Covers blog.  Her latest post:  CANDY CANE KISS STUFFED PUDDING COOKIES
***NOBLE PIG:  Cathy blogs from Oregon.  We went on a wine-tasting trip together a couple of years ago, and I just adore her.  Cathy cooks and bakes with creative twists- sweets and family friendly fare too.  Fun fact- Cathy also owns a winery in Oregon- Noble Pig Winery!  Her latest post:  ANDES MINT FUDGY BROWNIES
***MOUNTAIN MAMA COOKS: Kelley blogs from the mountains of Utah.  She's a hard core snowboarder!  Kelley is a really beautiful person inside and out.  Her recipes are comfort food made more healthy.  I often refer to Kelley's extremely helpful tips on HIGH ALTITUDE COOKING AND BAKING, since I just moved to the mountains myself.  Her latest post:  PEANUT BUTTER & HONEY POTATO CHIP SANDWICH COOKIES w/ HONEY BUTTERCREAM
***DINE & DISH:  Kristen blogs from Kansas.  I can honestly say that she's one of my favorite people- just completely 100% genuine.  Kristen's family hosted me and my family for a night as we drove through Kansas.  I love all of them.  Her recipes and photography are always a pleasure to visit, and she shares her love of reading on her blog too.  Her latest post:  HARRY & DAVID ORGANIC ROYAL RIVIERA PEARS GIVEAWAY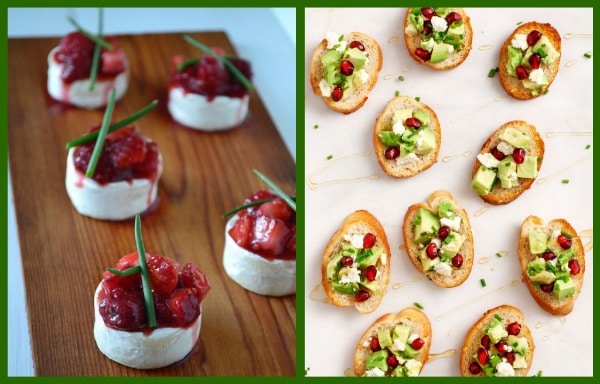 Here are two beautiful appetizers that I've been eyeing to serve at my upcoming holiday party >>
CEDAR PLANKED FRUIT & WINE BRIE BITES by the blog A Pretty Life
AVOCADO- POMEGRANATE CROSTINI by the blog Love and Lemons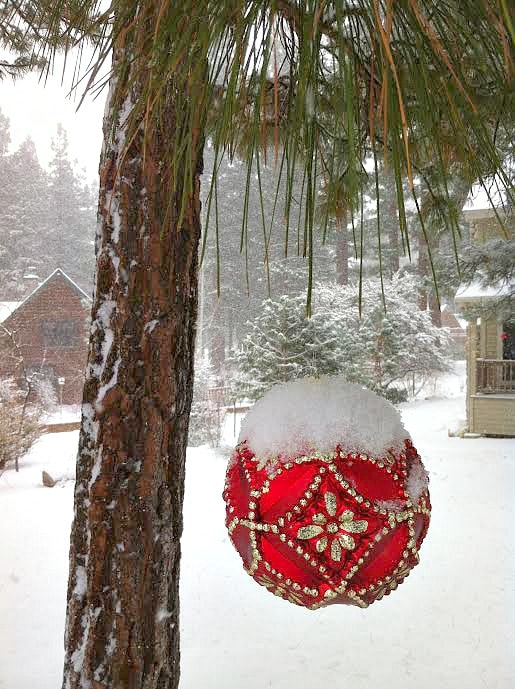 We've had so much SNOW at my house in the last couple of weeks!  And yes, we've had those shivering, ridiculous temperatures that have covered much of the US… it was 8 degrees below zero a couple of times this week.  I really do love the snow, and I usually don't mind the cold much either… but this is COLD!!!  Oh yeah, and I hung a bunch of giant ornaments from the pine trees in my front yard.  They are weathering the snow just fine!
Please tell me you know about this fabulous acapella group:  Pentatonix.  Have you seen this amazing rendition of  Little Drummer Boy??  It gave me chills it was so beautiful.  I can safely say that I'm pretty much obsessed with them now… I've watched this video about 42 times already, and I even bought VIP tickets to their concert as they are coming to my town in February!  Do me a favor and check out the video.  So pretty.
Have a great week!