Here's yet another edition of Stuff I've Gotta Share and You've Gotta See…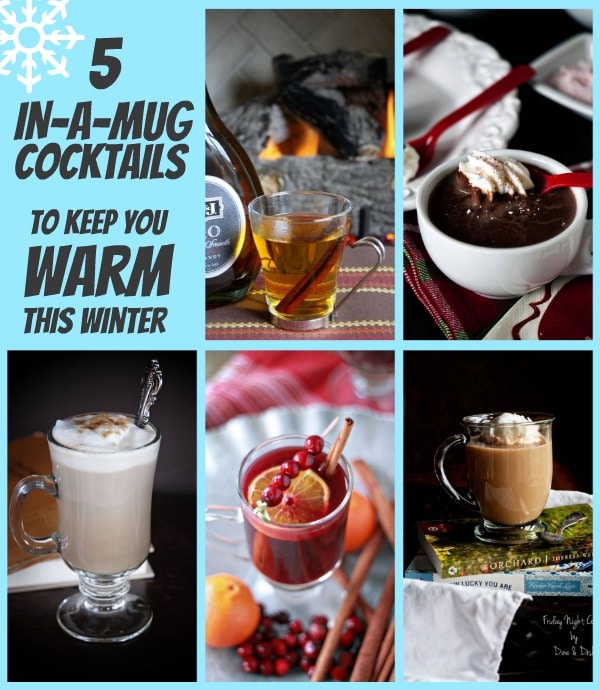 On Parade Magazine's blog this week, it's clear that I'm trying to keep everyone in the country WARM!  I shared, 5 IN-A-MUG COCKTAILS TO HELP KEEP YOU WARM THIS WINTER.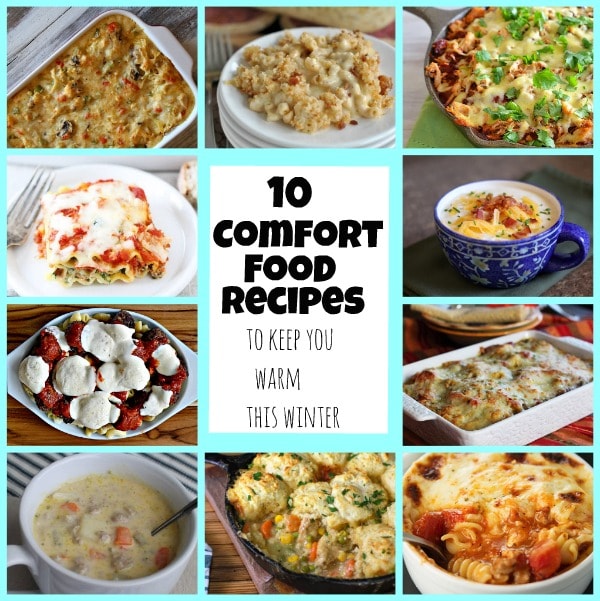 Also shared on Parade:  10 COMFORT FOOD RECIPES TO HELP KEEP YOU WARM THIS WINTER.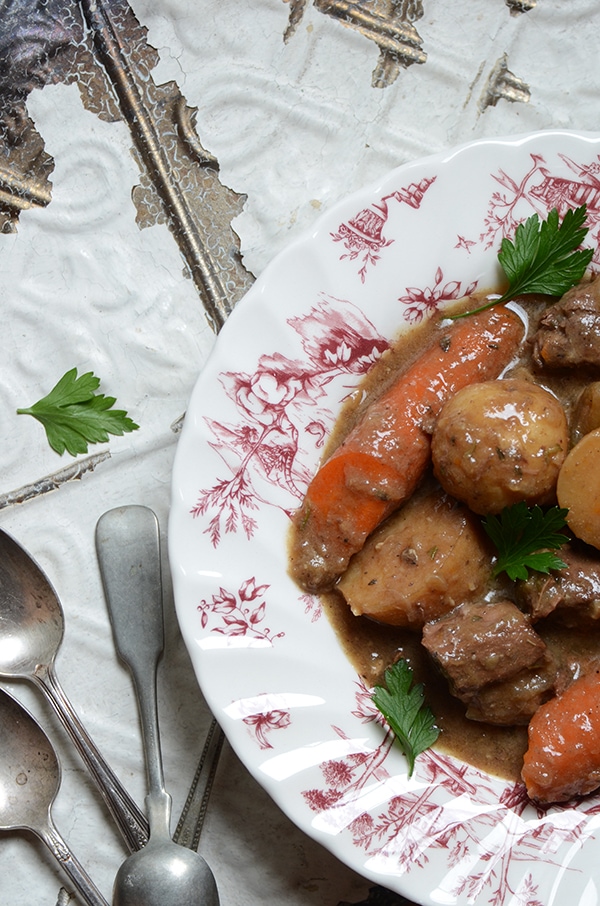 Shared on my other blog:  Culinary Covers… CLASSIC SLOW COOKER BEEF STEW.  Do you read this other blog of mine?  I'm not quite sure what to do with it… should I keep it going?  Is it interesting or not?  I'm trying to decide…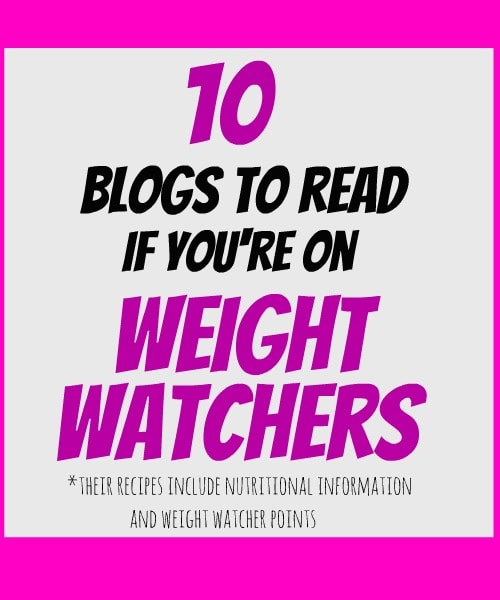 You definitely don't have to be on the Weight Watcher's diet program to be interested in these blogs.  They're great resources for lighter eating and if you're interested in knowing the nutritional information on recipes:
#1:  RECIPEGIRL:  I don't include nutritional info and WW Points on all of my recipes (only those that you should really be using if you're eating light), but I do have a rather large Weight Watcher's category.  Plus, I'm currently devoted to adding more recipes to this category too!
#2:  SKINNYTASTE:  One of my favorites for a very long time now.  Gina is so talented at creating healthier recipes.
#3:  EAT YOURSELF SKINNY:  Kelly has my kind of taste in recipes- I love everything she posts!
#4:  COOKIN' CANUCK: Dara is a major success story for getting her weight and healthy eating back on track.  My favorites from her blog are the family-friendly dinner ideas.
#5:  SLENDER KITCHEN:  I just discovered this one recently, and I'm so glad I did!  Deliciousness!!
#6:  EMILY BITES:  Again, Emily's blog is a major find.  This is stuff you actually eat- but made lighter.
#7:  EVERYDAY MAVEN:  Lots of clean-eating and Paleo- focused recipes.
#8:  KITCHEN PARADE:  Alanna is a very talented recipe developer who has been around a long time.  Great recipes here.
#9:  GREEN LITE BITES:  Roni has a successful weight loss story, and she shares her focus on healthy eating on her blog.
#10:  LAALOOSH:  Another great resource for good WW recipes!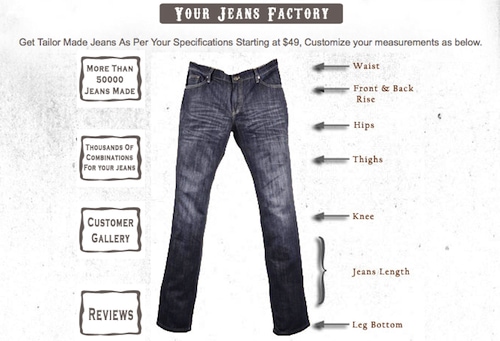 I haven't tried this yet, but isn't this a cool concept?? > MAKE YOUR OWN JEANS!  It's a website where you get to design all of the features of your jeans, and then they make them for you and send them to you!  I want to try it, but I'm totally scared.  Jeans NEVER fit me right.  Let me know if you know anything about this site and if you end up trying it out!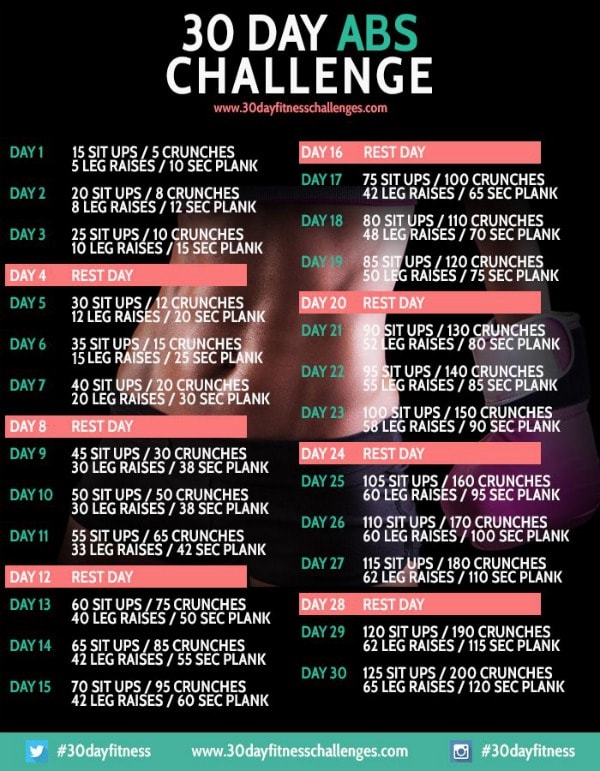 This site is super cool:  30DayFitnessChallenges.com.  They have a bunch of different types of charts sharing various fitness challenges.  30 days is such a great goal because it really feels DOABLE. They have exercise pages too where they explain how to do each exercise and show you a video demo too.  I'm just about to start this one:  The 30 Day Abs Challenge.  I'm looking at the end of the challenge and feeling pretty nervous about whether or not I can achieve 125 sit ups, 200 crunches, 65 leg raises and a 120 second plank in just 30 days… but we'll see!!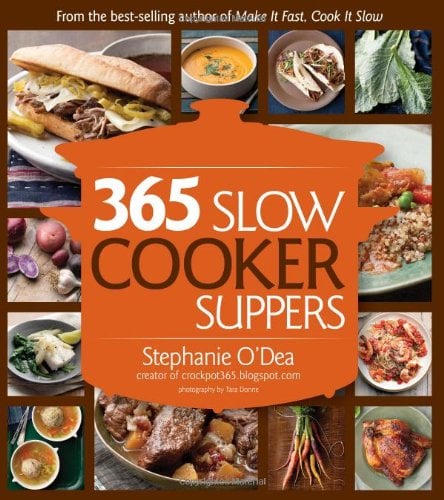 Here's the cookbook that I'm currently madly obsessed with:  365 SLOW COOKER SUPPERS by Stephanie O'Dea.  Stephanie is the author of the Make It Fast, Cook It Slow Cookbooks, and she originally started out as the author of a crockpot cooking blog.  What I love about this book? > These are the slow cooker recipes that you will actually make and be happy with.  Stephanie drew from her audience and from other bloggers for many of the recipes shared in the book.  They were all tested by her and her family, and the best ones were chosen for the book.  There are fresh, new ideas for slow cooker cooking, and just about everything in the book sounds like something my family would enjoy.  Best of all- they are EASY recipes.  I'll be using this book a LOT in my house for busy weekdays.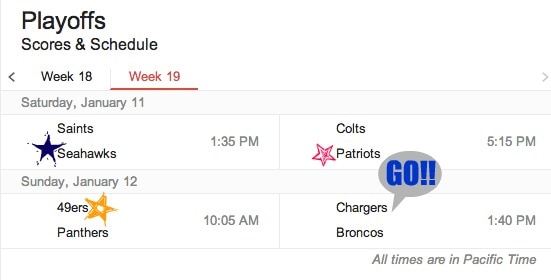 Yep, I'm a football fan.  And my family is a bunch of football fans too!  My husband and I still root for the San Diego Chargers (since we lived there for such a long time).  My husband used to play rec basketball with Phillip Rivers.  He's the father of seven and really such a nice, family guy.  It's probably a longshot, but we really hope they make it to the SuperBowl!!!  My picks for the rest of the playoffs are shown above- Seahawks for my family who live in Washington, Patriots for our back-east family (and my son's #1 favorite team), and 49ers too.  The 49ers have been a favorite in my extended family for as long as I can remember.  My uncle's college roommate was Bill Walsh (their famous coach), and they remained good friends until Walsh died.  QB of the 49er's Colin Kaepernick played football at UNR (where I live now), so everyone around here is totally crazy about the Niner's!  Are you rooting for any of these teams??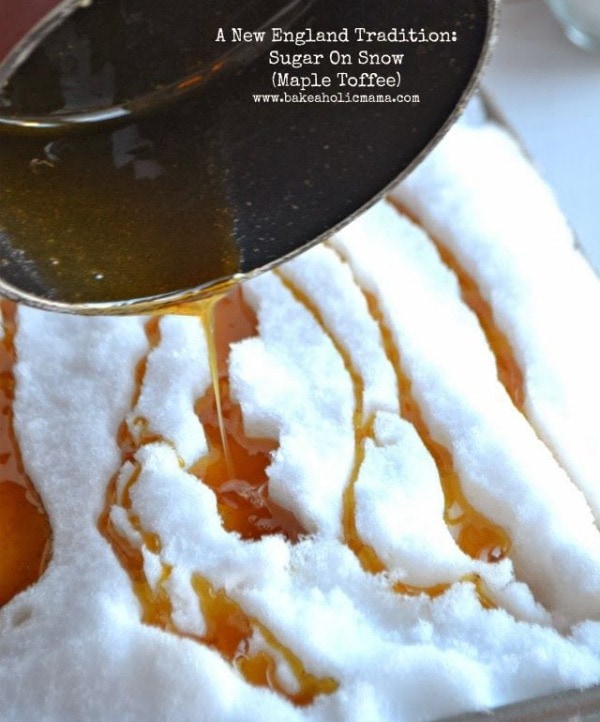 The coolest, fun recipe I spotted this week was on Bakeaholic Mama's blog:  SUGAR ON SNOW (Maple Toffee).  This is such a fun thing to do with the kids in this freezing cold weather that some of you are stuck in right now!

And finally… I'm just wondering if there are certain kinds of recipes that you're hoping I share more of this year?  Healthier things?  More slow cooker?  More desserts?  More dinner ideas?  Please share what you'd like.
Have a great week!
Disclosure:  There are Amazon affiliate links included within this post.