Here's another edition of my Stuff I've Gotta Share and You've Gotta See! >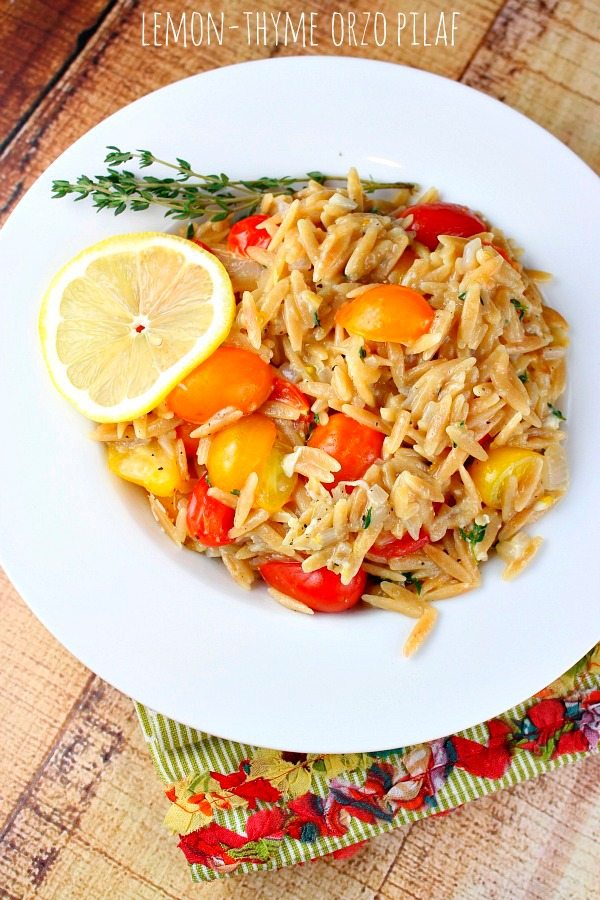 On Parade Magazine's blog this week, I shared a recipe for 25-Minute Lemon-Thyme Orzo Pilaf.  This made a fabulous side-dish to the Parmesan Crusted Chicken I served for dinner last week!  Both of those recipes come from Ellie Krieger's new book:  Weeknight Wonders- Delicious, Healthy Dinners in 30 Minutes or Less.  I love this book!!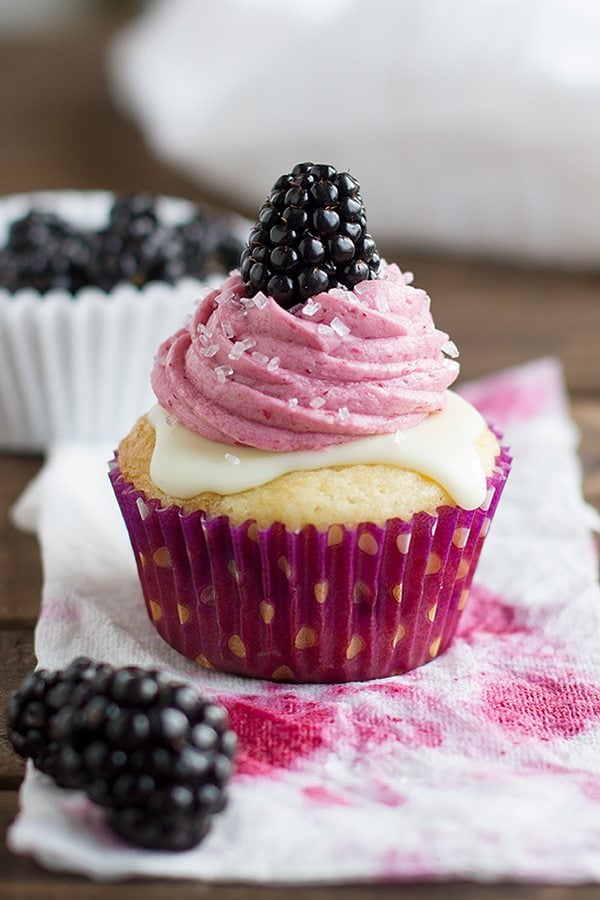 The contributors to my other blog- Culinary Covers (sharing recipes on the covers of cookbooks and magazines) are wicked talented all-around, but this week I'm completely flabbergasted at how beautiful this recipe turned out.  These are the Blackberry- White Chocolate Cupcakes from the cover of Lizzy Early's book:  Your Cup of Cake.  Isn't this cupcake just stunning?  Check out the recipe in the newest post on Culinary Covers that was made and photographed by the very talented Deborah of Taste and Tell.  So pretty!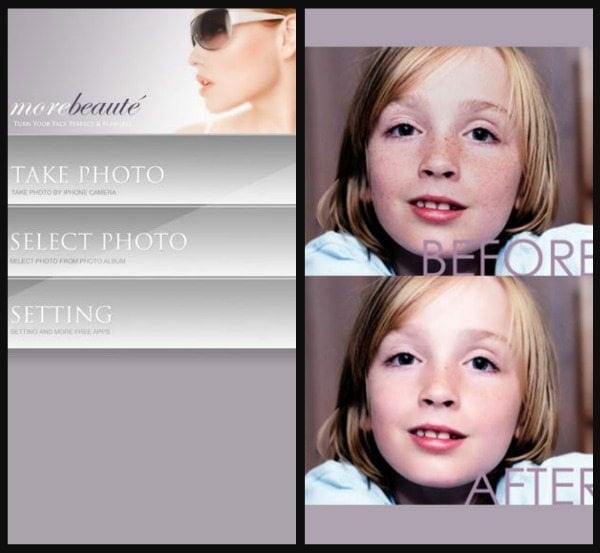 This is a FREE app I discovered this week:  More Beaute.  If you're into taking people photos with your iPhone and sharing them on Facebook or Instagram… selfies or just photos of people in general… this app brightens and lightens your skin tone and smooths your skin.  No makeup needed- ha!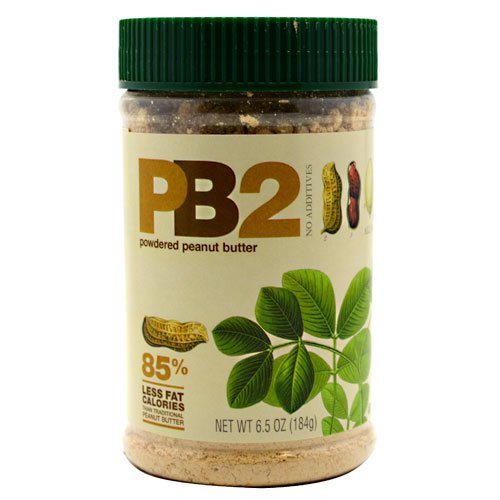 I was reading the food blog Lauren's Latest yesterday, and I was reading an update on her diet and exercise thus far this year (inspiring!)… and she shared that she uses this Powdered Peanut Butter- PB2 – 85% fewer calories than regular peanut butter.  I've actually heard about this stuff before from others.  There is also a chocolate-peanut butter version!  There are some recipes on the manufacturer's site, but Lauren mentions a way that she uses it in her post too.  I ordered it on Amazon yesterday, and I can't wait to see what it's like!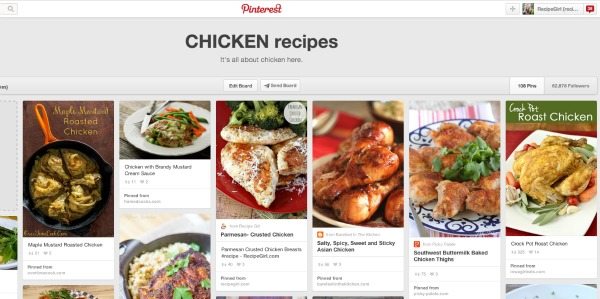 Since chicken for dinner is very popular, I created a Pinterest board devoted entirely to CHICKEN RECIPES.  Follow this board for dinner inspiration (if you're a chicken lover!)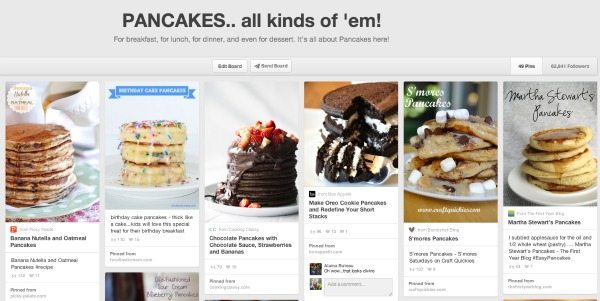 And here's the other new Pinterest board:  PANCAKES.  Follow for fun pancake inspiration.  I'll be obsessively adding to this one too!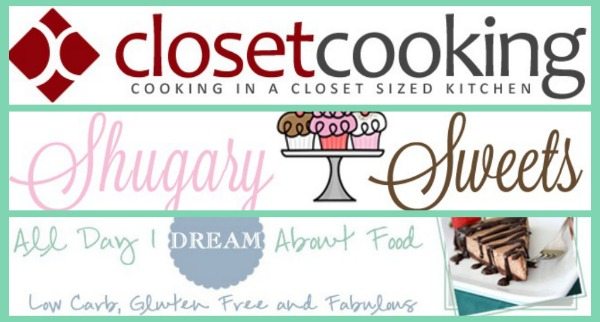 Here are three food blogs that I visit often because I'm madly obsessed with their recipes – you should be following them too! >
CLOSET COOKING

:  Kevin (yes, a man!) blogs from Toronto, Canada.  The name of his blog refers to his closet-sized kitchen.  Kevin has been blogging a looooong time, and I'm pretty sure I've been following his blog just as long.  His recipes for everyday food and twists on classics just keep getting better and better.  If you love his stuff, he offers several ebooks for sale of his best recipes.  His latest recipe:  

Chicken Fried Cauliflower Rice

.

SHUGARY SWEETS

:  Aimee blogs from Ohio, but she says her heart belongs in Chicago.  She shares all kinds of amazing sweet treats on her blog and the occasional dinner recipe too.  Aimee knows her stuff!  Her latest recipe:  

Mint Chocolate Chip Cookie Sandwiches

.

ALL DAY I DREAM ABOUT FOOD

:  Carolyn blogs from Massachusetts.  Her blog is mostly low carb and gluten-free.  I am constantly recommending Carolyn's blog to RecipeGirl readers who are looking for low carb, low sugar, and gluten free recipes.  She posts delicious  recipes for all meals of the day.  Her latest recipe:  

Peanut Butter- Chocolate Chip Blondies

– low carb and gluten-free.

Check out these Slow Cooker French Dip Sandwiches from The Recipe Girl Cookbook!  Ashley from Center Cut Cook is featuring this recipe today- thanks Ashley!  This is truly one of our family favorites from the book.  Ashley is also hosting a giveaway for The Recipe Girl Cookbook!  Head on over to her post to grab the recipe and enter for a chance to win the book.  Oh, and the book is featured at just $14.12 on Amazon today!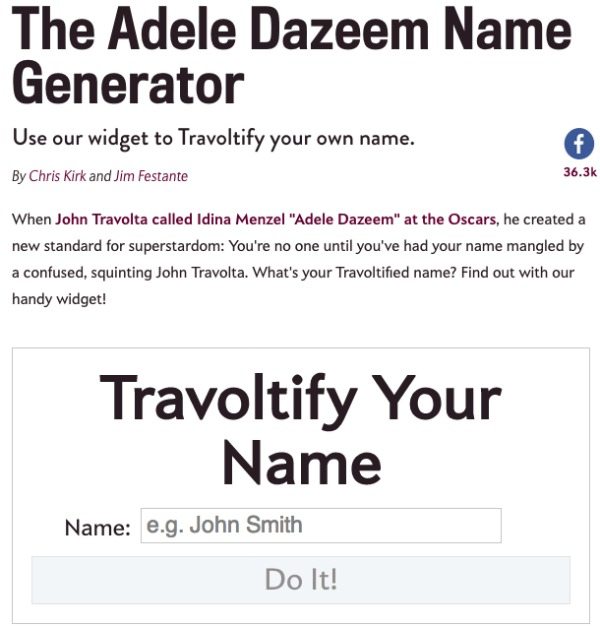 So, did you watch the Oscars?  I'm sure you noticed that John Travolta really messed up Idina Menzel's name in his introduction.  That was truly strange!  This website- Slate- shares a widget that Travoltifies your name.  Click over to use the widget.  Recipe Girl turns into Ritchie Greez.  But my real name- Lori Lange turns into Lexi Loing.  Kind of silly and funny, though maybe not so much to John Travolta!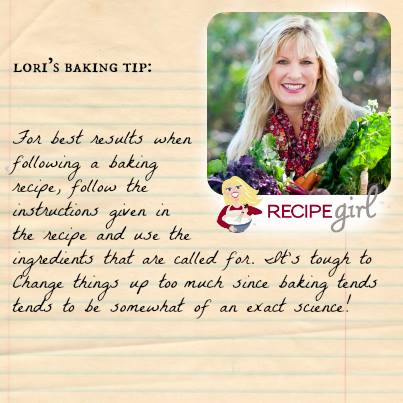 Gold Medal Flour (one of the brands that I've worked closely with for a couple of years now), is featuring Recipe Girl recipes on the Gold Medal Facebook Page this week.  Here's a little tip that I shared with their Facebook followers.  The back-story behind that tip is that there are many people who leave comments on recipes saying, "This cake recipe is terrible.  I used whole wheat flour instead of cake flour, and I subbed applesauce for the oil, and I baked it in a larger pan.  This recipe did not work!"  Some folks don't understand that you can't make a bunch of substitutions in baking unless you really know what you're doing.  It's an exact science, so it's best to follow the recipe as written!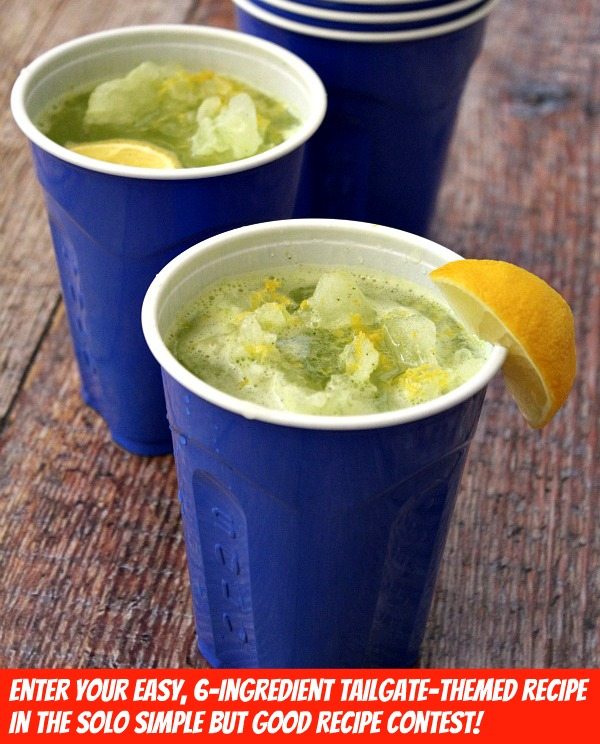 And finally today, we are in the 2nd week of the SOLO SIMPLE BUT GOOD RECIPE CONTEST.  This week's theme is "TAILGATES."  Enter your easy, 6-ingredient or less Tailgate-Themed recipe for a chance to win.  You can enter something that you already have in your files (no need to create something new), and it takes all of 5 or 10 minutes to submit the recipe to the contest.  You can also check out the entries and vote for your favorites!  Check it out here > SOLO SIMPLE BUT GOOD RECIPE CONTEST.  You can follow SOLO on Facebook and Pinterest too.  The prize for this week's winning recipe:  Solo Product Pack, Dip Bowl, BBQ accessories kit, and a Recipe Girl Cookbook!  Good Luck!
Until next week, my friends… have a good one!
Disclosure:  There are Amazon affiliate links included within this post.  I'm working with SOLO (a product I have used in my home for years) to help promote their Simple But Good Recipe Contest.