Here's another edition of Stuff I've Gotta Share and You've Gotta See! >>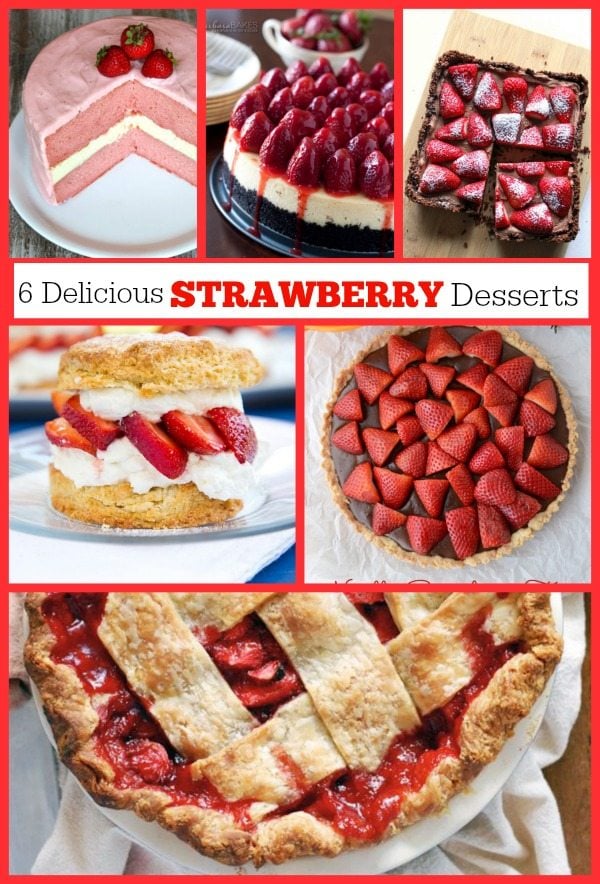 Here's what I shared on Parade Magazine's blog this week, and I'm having a really tough time not buying a million strawberries to make every single one of these recipes!! >> 6 DELICIOUS STRAWBERRY DESSERTS.  Don't they all look amazing?!  That PIE is calling my name.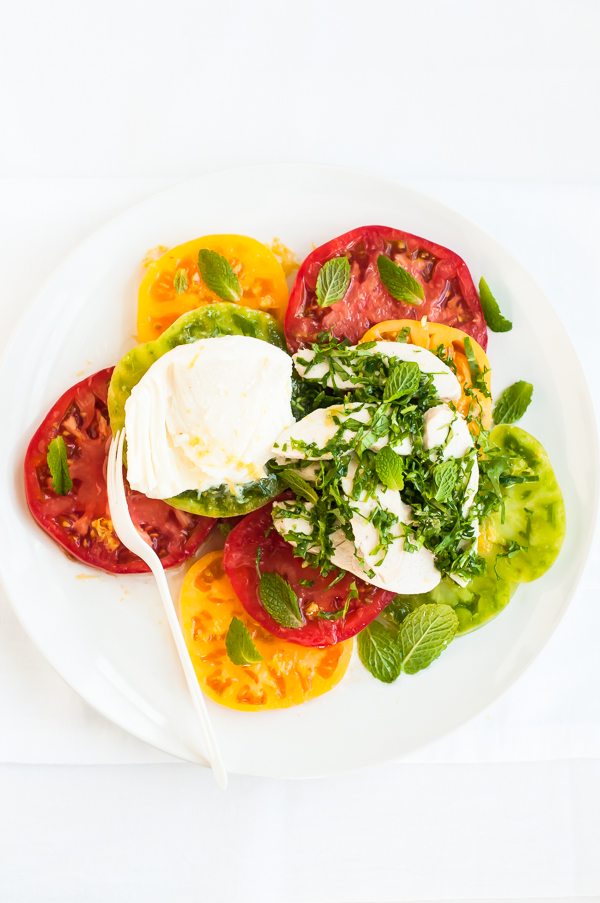 I can't get over how gorgeous this photo is from Lindsey of Cafe Johnsonia:  LEMON CHICKEN WITH TOMATO SALAD.  It's the newest post on my other blog, Culinary Covers.  The recipe comes from the cover of Donna Hay's newest cookbook:  Fresh and Light.  I can hardly wait to get my hands on some amazing summer tomatoes for this recipe!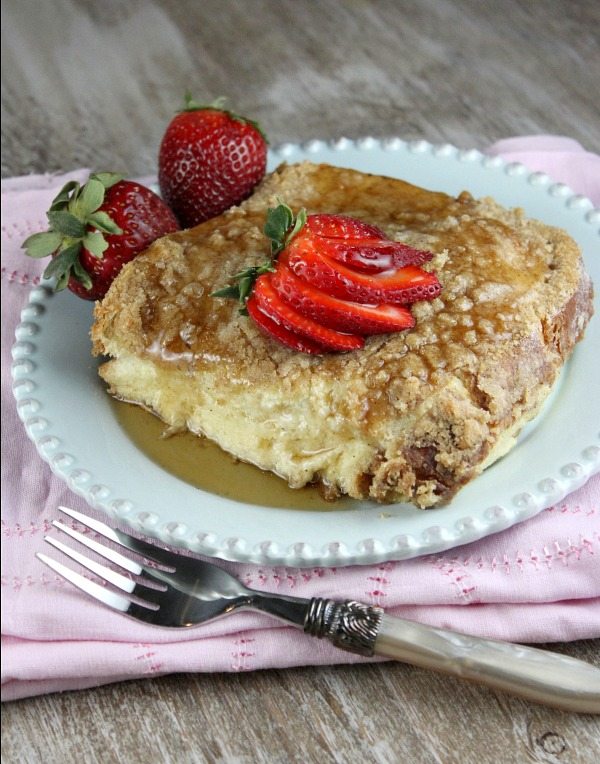 I'm guest posting on the Better Homes and Gardens Delish Dish blog this week again with a WHOA recipe for BAKED VANILLA FRENCH TOAST.  It's an easy recipe where the bread soaks overnight in the milk/egg mixture.  It turns the bread into a custard-like bread pudding when you bake it up the next morning.  I highly recommend this recipe– would be great for Easter Sunday or Mother's Day too!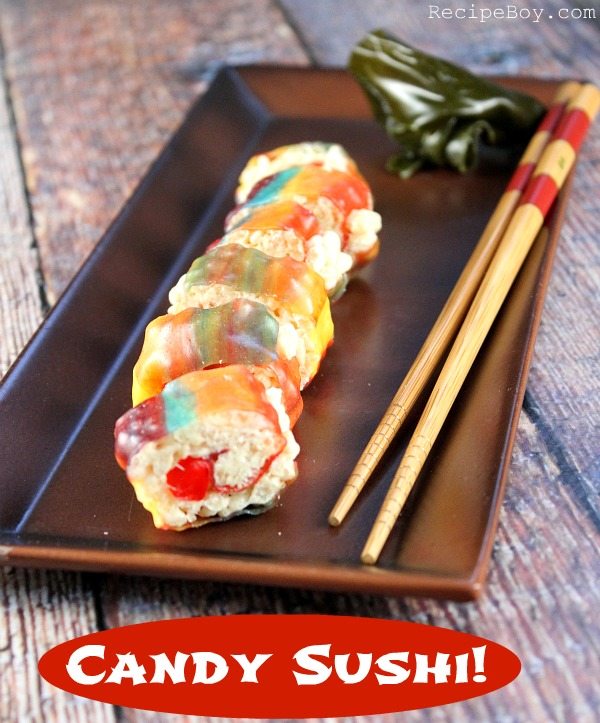 My crazy son RecipeBoy absolutely LOVES sushi.  Every time we go out to eat, he begs us to go out for sushi.  Good thing we love it too!  Today on the RecipeBoy blog, he's featuring a cute recipe for kids to make:  CANDY SUSHI.  It's made out of all sweet things, and kids can practice eating the candy sushi pieces with chopsticks.  Go check it out!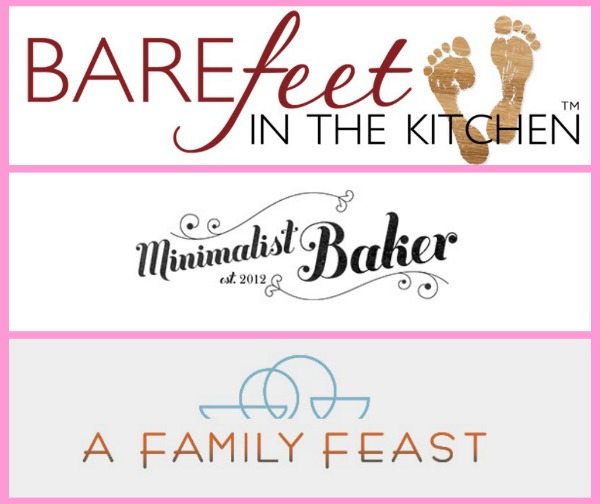 Here are three food blogs that I'm loving- you should check them out too! >>
BAREFEET IN THE KITCHEN

:  Mary blogs from Phoenix, Arizona.  I've loved watching her blog evolve into what it is today- delicious photos and great family-friendly recipes.  She shares recipes that are things that you want to make for your family and things that your family will actually eat!  This is my favorite sort of blog.  Mary's latest post:  

Ham and Cheese Biscuits

MINIMALIST BAKER

:  Dana blogs from Kansas City.  She and her husband John work together on the blog that they created in 2012.  All recipes require just 10 ingredients or less, one bowl, or 30 minutes or less to prepare.  While they are not entirely Vegan or Gluten-Free, they do share a lot of those types of recipes on their blog.  Dana's latest post:

 7-Ingredient Veggie Sliders

A FAMILY FEAST

:  Martha and Jack blog from South Boston.  I wonder if they live anywhere near where I vacation on the South Shore in the summer??  Again, I'm drawn to their blog for the family-friendly aspect of it- their recipes are things that people like to eat every day- nothing super fancy and no weird ingredients.  Their latest post:  

Crispy Chocolate Biscoff Truffles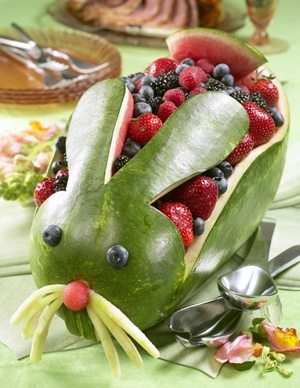 How cute is this idea for Easter??  If you can find a watermelon this time of year, a carved bunny with a fruit salad inside is a neat idea.- found on Watermelon.org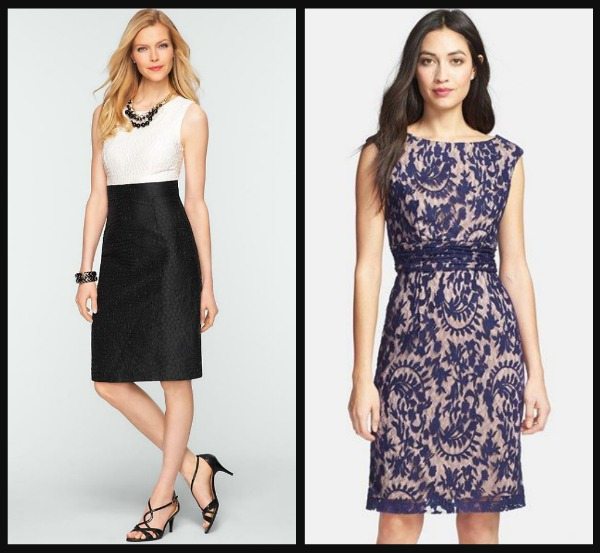 Please help me decide which dress to order and wear to my nephew's wedding!  The first one is from Talbots… I'm thinking I can wear a cute black/white statement necklace since it has that white colorblock on the top.  OR, I'm also loving the print on this navy lace overlay dress from Nordstrom.  The wedding is in the evening in May.  What do you think?
I hopped on the bandwagon for this site:  LASTPASS.  It's a password management site that helps generate safe passwords and keeps them stored for you.  All you have to do is memorize your password to this site, and you'll never again have to keep a list of passwords for yourself.  If you upgrade to their Premium subscription ($12/year), you can implement a two-step verification process so that your password for LastPass is majorly protected too.  I'm liking it all so far!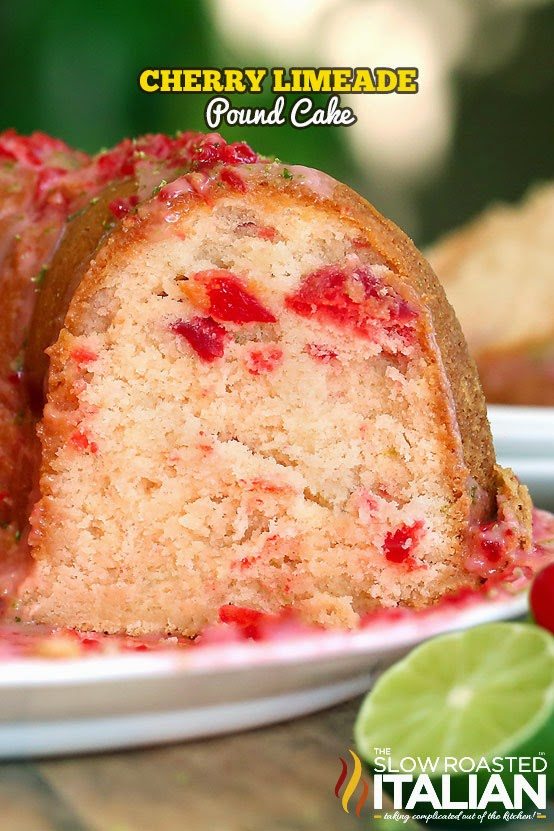 My friend Donna of the blog- The Slow Roasted Italian– is sharing a recipe from The Recipe Girl Cookbook today- AND she's hosting a GIVEAWAY for my book too!  Get my recipe for CHERRY LIMEADE POUND CAKE and enter the giveaway for a chance to win a copy of my book!
And finally today… you MUST WATCH THIS VIDEO- it's a silly KFC commercial on introducing the edible CHICKEN CORSAGE for prom. I'm not a KFC fan, but seriously, it's funny!
Until next week everyone- have a good one!  And Happy Easter!
Disclosure:  This post may contain Amazon affiliate links.