Here ya go… this week's gossip on Stuff I've Gotta Share and You've Gotta See…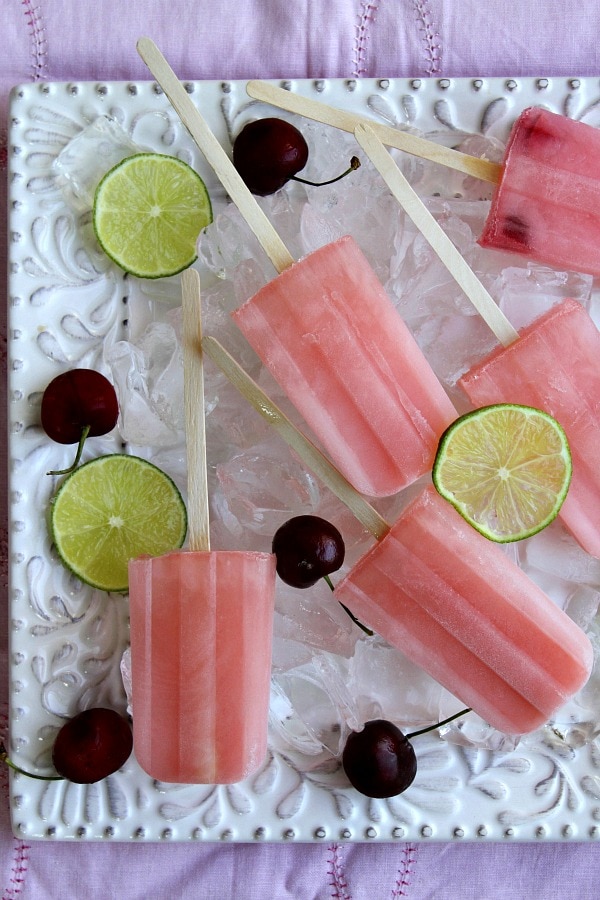 Here's the delicious and summery recipe I shared on Parade Magazine's blog this week:  Cherry- Limeade Popsicles.  I guess you could say that I'm a little enamored with Cherry Limeade this week since I shared that Cherry Limeade Sangria recipe too!  What can I say… it's good stuff!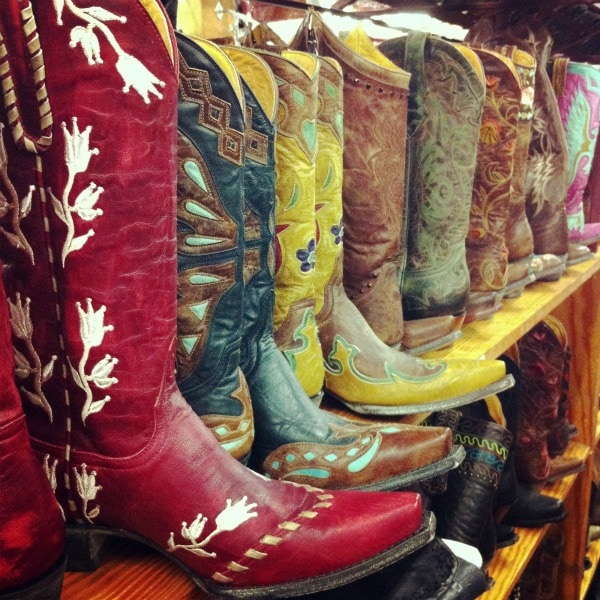 I went to Austin, Texas last weekend- yee hah!  I love that city so much… even though it's sticky and miserably hot in the summer.  I stopped by Allen's Boots on South Congress (boot HEAVEN).  I must admit that I was tempted… but I managed to keep $600 in my pocket instead of splurging on a single pair of boots (yes, most of them are that expensive!)  I hit my usual favorite eateries: Moonshine and Parkside and had a lovely lunch with Cathy from Noble Pig at Annie's.  And I sampled breakfast tacos at Guero's Taco Bar too.  Austin has the best food ever.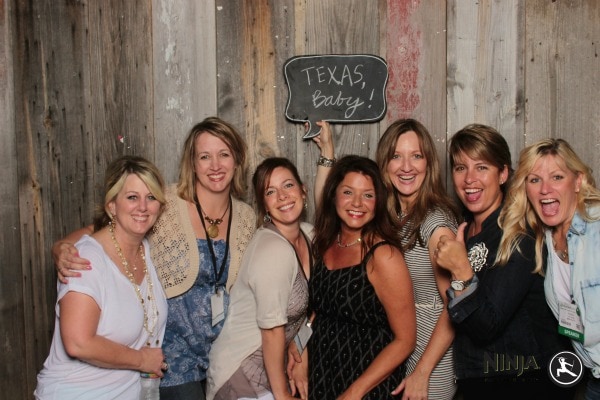 I attended the BlogHerFood conference while in Austin, where I spoke about using Twitter and Facebook.  I was also there helping BAILEYS Coffee Creamers share their new flavors with the crowd, and we shared the dessert recipes I created for them too!  These girls here are some of my favorite bloggers (pictured left to right): Cheryl from TidyMom, Kristen from Dine & Dish, Sommer from A Spicy Perspective, Sandy from Reluctant Entertainer, Brenda from A Farmgirl's Dabbles, Heather from Farmgirl Gourmet, and me!
There's a new cookbook in town!  This one is from a sweet friend of mine:  Adrianna Adarme from the blog- A Cozy Kitchen: "Pancakes!"  This is a book full of both sweet and savory pancake treats- basic, breakfast and dinner.  Imagine recipes for things like Apple Pie Pancakes, Blueberry Ricotta Pancakes, Banana Bourbon Pancakes, Goat Cheese & Grits Cakes and Cheddar- Bacon Pancakes.  Topping recipes are included too… Berry Butters, Blueberry- Maple Syrup- Mmmm!  I look forward to making some of these pancakes from Adrianna's new book!  You can purchase this book on Amazon.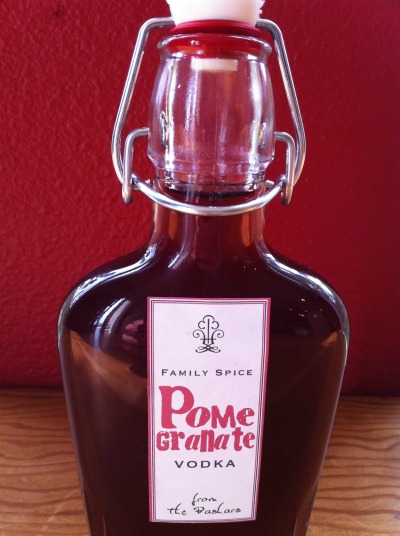 A local San Diego blogging friend of mine (Laura from Family Spice) surprised me yesterday with this homemade POMEGRANATE VODKA!  I haven't opened it yet, but I'm very excited to do so!  Thank you, Laura!!  She shows you how to make this stuff on her blog:  How to Make Pomegranate- Infused Vodka (I can't believe how ridiculously easy it is!)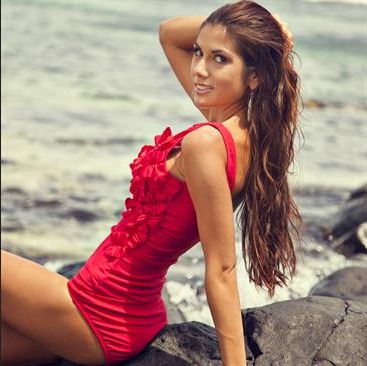 Shopping for bathing suits ranks right up there with watching car auctions on TV on my list of worst things to do.  When I find a good bathing suit that actually fits and looks semi-flattering on me, I'm so happy!  My friend Kristen bought this one from Albion and is loving it.  I might just have to check it out!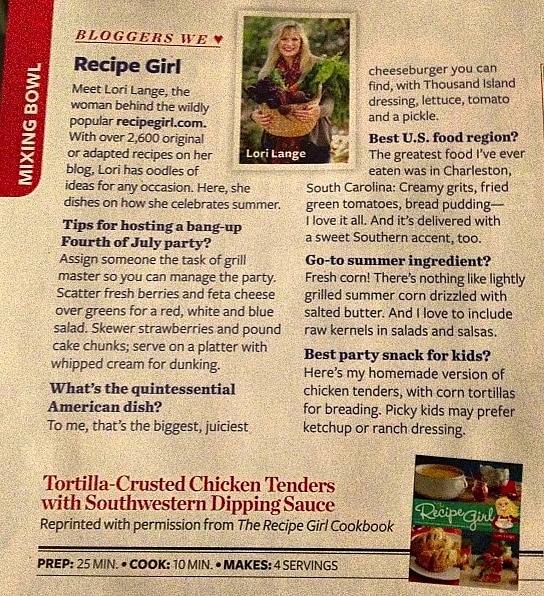 And finally, I haven't actually seen the magazine in real life yet (I can't seem to find it anywhere!!), but there is a little RecipeGirl interview and recipe in the June issue of Taste at Home magazine.  My 5 minutes of fame in a cooking magazine- yay!
Have a wonderful week – weekend, and I'll catch you next week!
Disclosure:  There are Amazon affiliate links included in this post.  Any mention of other products is just because I wanted to mention them.  No sponsorships here.